What Is PIP Coverage in NJ?
October 22, 2022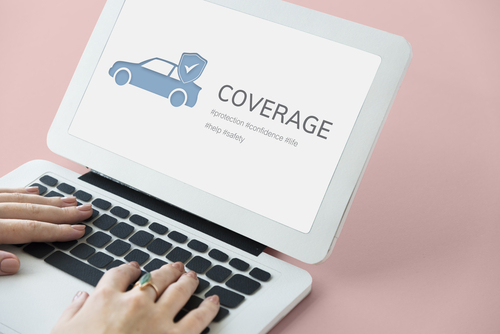 In New Jersey, the law requires that each car insurance policy come with personal injury protection coverage, or PIP coverage. This coverage is frequently also known as no-fault coverage, because PIP benefits are paid to the policyholder or insured no matter who was at fault for a car accident. 
When you are covered by a car insurance policy in New Jersey and are involved in a car accident, the PIP coverage under your policy will pay for your medical bills and reimburse certain out-of-pocket expenses, up to the dollar limit of your policy. If you or a loved one have been involved in a car accident in New Jersey, you should make yourself aware of your rights and benefits under PIP coverage and how an experienced car accident attorney might be able to help you get the compensation you deserve from your coverage.
Read more: What to Do If You Are Involved in an Accident Even If It Is Not Your Fault
Expenses Covered by PIP
Depending on the type of PIP coverage you or the policyholder have purchased, you may be entitled to reimbursement of certain expenses following a car accident such as:
Medical care including ambulance transportation, hospital stays, doctor's appointments, diagnostic tests, medication, and rehab/therapy; although only reasonable and necessary expenses up to the policy limit are usually covered, you are entitled to extended PIP coverage of medical expenses if you suffer significant brain or spinal cord injury
Lost washes and income if you cannot work due to injuries suffered in an accident and miss out on income or wages; regardless of how much PIP coverage you have, your benefits cannot exceed your regular income
Personal and household care costs if your injuries prevent you from performing essential tasks and chores such as laundry, housecleaning, or lawn care
Death benefits; if an injured car accident victim dies from his or her injuries, his or her surviving spouse or next of kin will receive the benefits the victim would have received had he or she not died, in addition to partial reimbursement of funeral and cremation/burial expenses
Read more: Underinsured Motorist Insurance & Pain and Suffering Damages
Right to Sue with PIP Coverage
In many car accident cases, an injured party's expenses will far exceed his or her PIP coverage; when that party was not to blame for the accident, he or she may be entitled to file a personal injury lawsuit against the at-fault driver. However, the injured victim's PIP coverage may affect his or her right to sue.
If a injured party has a standard unlimited right to sue under his or her PIP coverage, then his or her right to sue is in no way limited by PIP coverage; he or she is entitled to pursue maximum compensation for both economic damages and non-economic damages (such as pain and suffering or lost quality of life).
If a person chooses the limitation on lawsuit option in his or her PIP coverage (which results in a decreased insurance premium), then he or she may not sue an at-fault driver for non-economic damages unless he or she suffers one of the following permanent injuries:
Significant scarring or disfigurement
Loss of a body part or function of a body part
Displaced fracture
Loss of a fetus
An injured car accident victim always retains right to full compensation for economic damages, such as medical bills or lost income, from an at-fault driver.
Read more: Evidence in Car Accident Cases
Contact a Hazlet Personal Injury Lawyer to Discuss Your Motor Vehicle Accident Case in New Jersey
Did you or a loved one sustain serious injuries due to a motor vehicle accident in New Jersey? Don't let the medical bills pile up while you wait for the negligent party or their insurance company to do the right thing. Right now, you need an aggressive personal injury attorney on your side, fighting to get you the compensation you need, want, and deserve. The skilled attorneys at Rudnick, Addonizio, Pappa & Casazza PC represent clients injured because of motor vehicle accidents in Freehold, Long Branch, Edison, Woodbridge, and throughout New Jersey. Call (732) 264-4400 or fill out our online contact form to schedule a free consultation about your case. We have an office conveniently located at 25 Village Court, #35, Hazlet, NJ 07730, as well as offices in East Brunswick.
The articles on this blog are for informative purposes only and are no substitute for legal advice or an attorney-client relationship. If you are seeking legal advice, please contact our law firm directly.