What Happens if I'm in an Accident While Test Driving a New Car?
July 5, 2022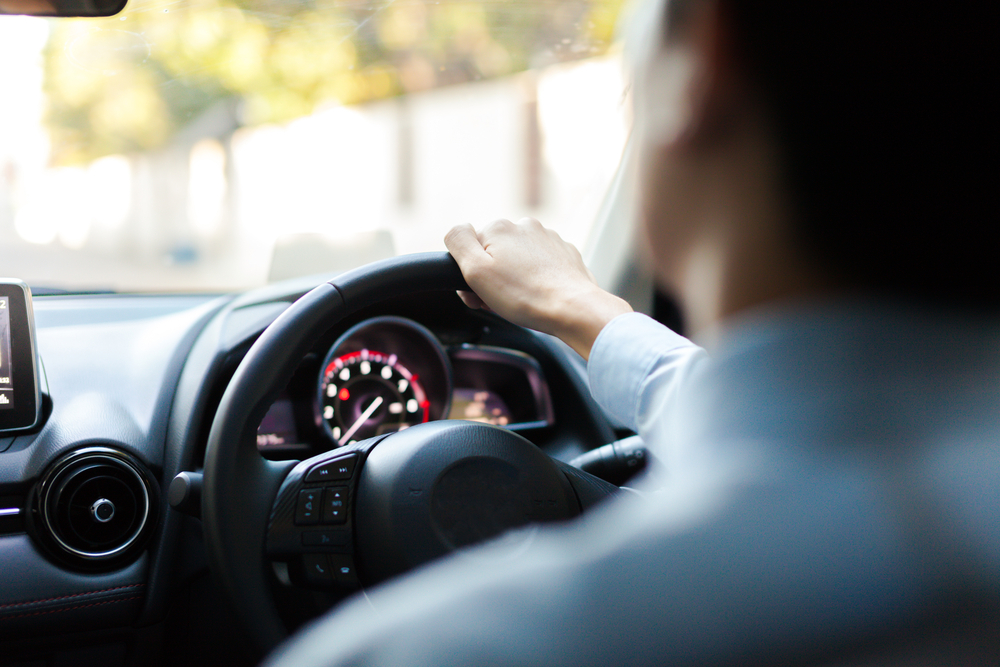 You expect your car insurance policy to cover you if you're in a car accident. However, there are a few unique situations in which you may wonder if your policy will cover you, such as getting into a car accident while test driving a car. While getting into a car accident while test driving a car isn't a common occurrence, it's not impossible. Find out what rights you have and who should pay if you find yourself in this situation.
Do I Need Car Insurance to Test Drive a Car?
New Jersey law requires all drivers to carry car insurance if they own or drive a vehicle. But, chances are, if you're at the dealership test driving a car, you don't yet own a vehicle. This means that you may not be required to carry car insurance. The good news is that most dealerships have insurance for this exact purpose.
Dealerships typically have insurance policies with both bodily injury and property damage coverage. This means that if you're in an accident while test driving a car, it should cover both your property damages and medical bills. This includes the damages from a car accident, regardless of who's at fault. Of course, to qualify for the car insurance coverage, the test drive must have been approved. This means that the dealership permitted you to take the car out for a test drive.
What if the Other Driver is Responsible?
Responsibility shouldn't necessarily matter when it comes to accessing benefits through the car dealership's insurance. However, if you experience extensive injuries and expensive damages, it's possible that the dealership's policy won't cover the full extent. In this case, you may be able to pursue additional compensation from the responsible driver.
What Happens if the Dealership Blames You?
The dealership's insurance policy should cover you if they permit you to take the vehicle out for a test drive. However, it's possible that they'll try to blame you for the car accident, so they don't have to pay the insurance deductible or file a claim. Filing an insurance claim can lead to them paying higher rates.
To protect yourself from this liability, it's important to treat a test drive car accident as you would any other car accident. This includes collecting important evidence, like:
Photographs
Videos
Witness statements
Medical bills
You can use this information to prove fault and help build your case. If the dealership is trying to blame you and get you to pay for the property damages, it may be beneficial to reach out to a personal injury lawyer.
Car accidents can be expensive. While you may not have the added cost of repairing a vehicle, you may still be left with expensive medical bills. The dealership may also try to get you to pay for their vehicle's damages. In many cases, your recovery may also limit your ability to work, leading to lost wages. If the dealership tries to blame you, you could also be subject to extra costs. You should be protected from liability if you're in a car accident while test driving a car. If you're not, consider reaching out to a New Jersey personal injury lawyer.
Contact an East Brunswick Personal Injury Lawyer to Discuss Your Car Accident Case in New Jersey
Did you or a loved one sustain serious injuries due to a car accident in New Jersey? Don't let the medical bills pile up while you wait for the negligent party or their insurance company to do the right thing. Right now, you need an aggressive personal injury attorney on your side, fighting to get you the compensation you need, want, and deserve. The skilled attorneys at Rudnick, Addonizio, Pappa & Casazza PC represent clients injured because of a car accident in East Brunswick, Freehold, Edison, Woodbridge, and throughout New Jersey. Call (732) 264-4400 or fill out our online contact form to schedule a free consultation about your case. We have an office conveniently located at 25 Village Ct, Hazlet, NJ 07730, as well as an office in East Brunswick, NJ.
The articles on this blog are for informative purposes only and are no substitute for legal advice or an attorney-client relationship. If you are seeking legal advice, please contact our law firm directly.