Texting While Driving Lawyers Freehold, NJ
Experienced NJ Traffic Attorneys Help Clients Challenge Tickets for Texting While Driving in Monmouth County and Middlesex County, New Jersey
New Jersey continues to crack down on cell phone usage while driving. Any use of your cell phone while operating a moving vehicle is a serious traffic violation in New Jersey. You may be using your GPS, taking an emergency phone call or quickly checking a text for directions. If you are caught doing any of these things, or other distracted driving tasks, you will likely receive a ticket.
If you are charged with distracted driving, including texting while driving, contact a New Jersey attorney at Rudnick, Addonizio, Pappa & Casazza PC. With more than 80 years of combined legal experience, we aggressively defend you against even the harshest traffic citations.
What Are the Penalties for Distracted Driving Due to Texting in Marlboro, NJ?
New Jersey law permits use of a cell phone while driving only if you use a "hands-free" system that allows you to keep your hands on the wheel. The statute defines "cell phone use" to "include, but not be limited to, talking or listening to another person, text messaging, or sending an electronic message . . ."
In 2014, New Jersey began imposing harsher punishments for texting while driving citations. Here is what you face if you are convicted of texting while driving:
For a first offense, a fine of $200 to $400
For a second offense, a fine of $400 to $600
For a third or subsequent offense:

A fine of $600 to $800
Three points on your driver's record
Suspension of your license for 90 days

Court costs and other fees
If you cause an accident while texting, you may face a reckless driving or careless driving charge as well. If you have any questions about your legal rights, speak with one of our attorneys right away. You can also visit our traffic charges frequently asked questions page for more information.
Defend Yourself against Improper Cell Phone Usage Charges with Representation from an Attorney
If you face a texting while driving ticket or other improper cell phone usage ticket, talk to a lawyer about possible defenses. You may be able to argue that:
You were using the navigation system on your phone
You used your phone to make an emergency phone call
You weren't actually texting when the officer said you were
Once you consult with your lawyer at Rudnick, Addonizio, Pappa & Casazza PC. about the specific circumstances of your traffic ticket, we will explore your defense options in greater detail.
Speak with an Experienced Traffic Lawyer After Being Stopped for Texting While Driving in Middletown, NJ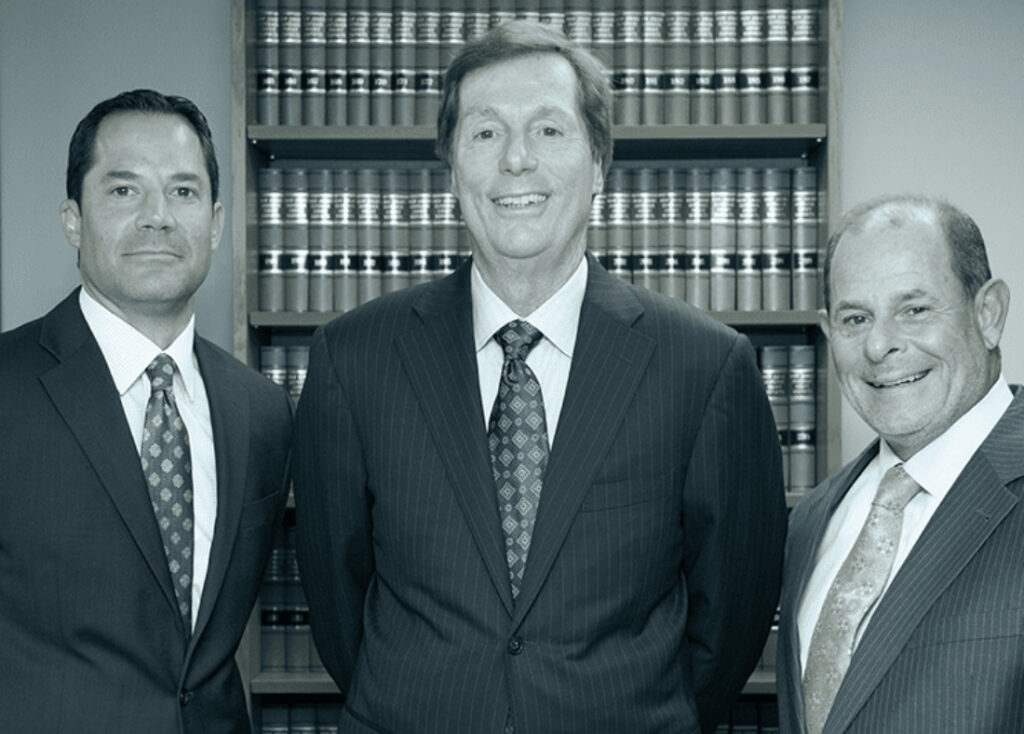 Whether you've been charged with texting while driving or any other serious motor vehicle violation, call the motor vehicle law attorneys at Rudnick, Addonizio, Pappa & Casazza PC. We have more than 80 years of combined legal experience. We will aggressively defend you against traffic charges to ensure that you obtain all the protections New Jersey law provides.
We are there for you. From our Hazlet and East Brunswick offices, we serve clients in and around Marlboro, Freehold, Hazlet, Middletown, Keyport, Union Beach, Holmdel, Red Bank, Monroe, Rumson, Asbury Park, Highlands, Atlantic Highlands, Leonardo, Sea Bright and Monmouth Beach.
Call today at 888-657-8883 to schedule a free consultation, or fill out a contact form online.