Personal Injury Lawyers Middletown, NJ
Experienced NJ Personal Injury Attorney Help Accident Victims in Monmouth County, Middlesex County, and Ocean County, New Jersey
People who have been seriously injured as a result of an accident often experience significant medical, financial and personal challenges. Knowing where to turn for help after an accident can be confusing.
You can find the quality legal representation you require at Rudnick, Addonizio, Pappa & Casazza PC. We are committed to helping people who have been injured due to the negligence and wrongdoing of others. We represent clients in a wide range of personal injury claims, including:
Motor vehicle accidents, including car, truck, motorcycle, pedestrian, bicycle and other motor vehicle accidents.
Premises liability, including slip-and-fall accidents and other accidents caused by a property owner's negligence.
Nursing home negligence, including bed sore injuries, fall injuries and other injuries resulting from a failure to provide adequate care to nursing home patients.
Other general negligence claims, including boat and Jet Ski accidents, dog bite injuries, construction accidents, day care injuries, swimming pool accidents, prescription errors and other accident injury claims.
Animal attacks, such as dog bites
We also represent clients in workers' compensation, medical malpractice and Social Security Disability cases. We represent clients throughout Monmouth, Middlesex and Ocean counties. To speak with an experienced personal injury lawyer at our firm, contact our law office in Hazlet or East Brunswick, New Jersey. We offer a free consultation and all personal injury cases are handled on a contingency fee basis, so you pay no fees to us unless we obtain compensation for you.
Put Our Experience to Work for You in Your Howell Personal Injury Case
No case is too complex for our skilled personal injury lawyers. Our partners have more than 80 years of combined experience. Two of our partners have been selected for inclusion in New Jersey Super Lawyers. Our managing partner, James J. Addonizio, has been certified by the New Jersey Supreme Court as a Certified Civil Trial Attorney since 1984.
We have advocated passionately on behalf of thousands of injured clients. Our attorneys have represented clients who have sustained a wide range of injuries, including back and neck injuries, broken bones, loss of limb, disfigurement, brain injuries, spinal cord damage and other serious injuries. We have also successfully obtained compensation on behalf of many family members in wrongful death claims.
Get the Vigorous Representation You Deserve in East Brunswick, New Jersey
We understand that this may be your one chance to obtain compensation that is vital to you and your family. We vigorously pursue full compensation on behalf of injured clients for past and future medical expenses, pain and suffering, lost wages, and other forms of available relief.
To best serve our clients, we prepare each case for the possibility of trial. We take time to investigate the cause of accidents, gather evidence necessary to establish liability and prove damages, and build a strong case for each client we serve.
By preparing thoroughly for trial, we send a strong message to the insurance companies that we mean business. We believe strongly that our thorough case management improves our ability to obtain favorable settlements for our clients. When insurance companies will not offer fair settlements that fully compensate our clients, our thorough preparation is a decided advantage in cases that are resolved by trial. As a client of our firm, you will have a strong advocate on your side.
Contact Our Manalapan Personal Injury Lawyers Today for a Free Consultation About Your Accident Claim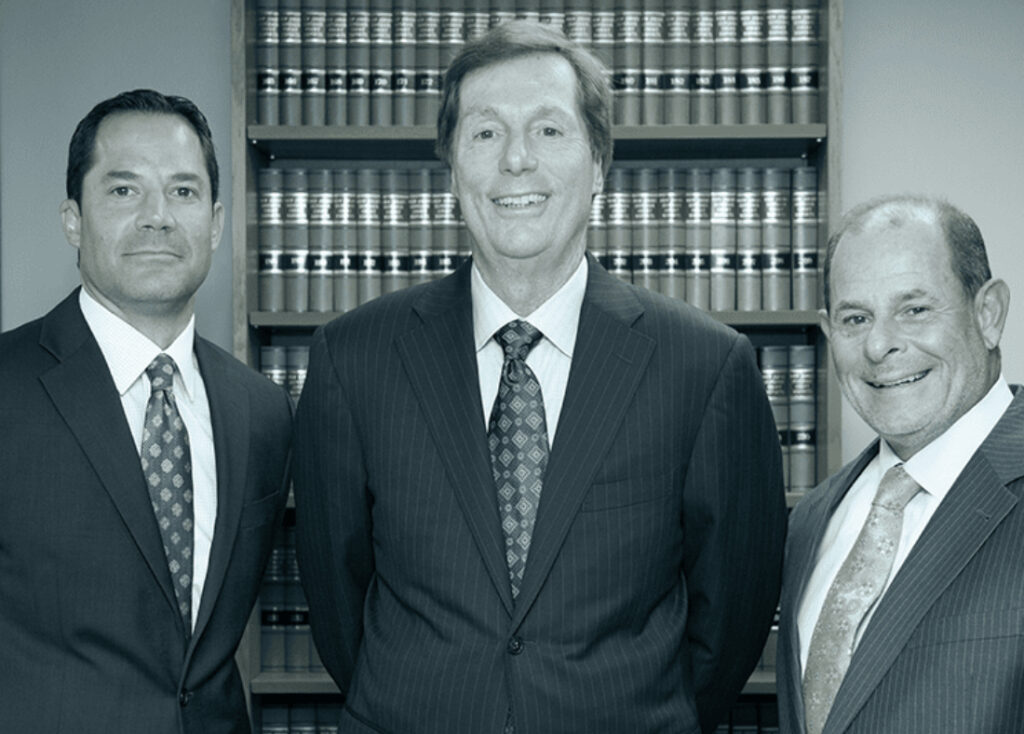 We handle all personal injury claims on a contingency fee basis, so you pay no fees to us unless we recover compensation for you. To schedule a free consultation with a personal injury attorney at our firm, call or fill out our online contact form.