What to do After a New Jersey Slip and Fall Accident
Personal Injury Lawyers Provide Realistic and Compassionate Advice for Clients Injured in Slip and Fall Accidents in Middlesex County and Monmouth County, NJ
When you slip and fall on someone else's property, the reality of the situation is that almost no one anticipates becoming involved in a potentially complicated personal injury lawsuit. All you want to do is seek medical treatment and recover from your injuries so that you can move on with your life. Unfortunately, in order to do this, you will sometimes have to fight to obtain the compensation necessary to pay medical expenses and the everyday bills that may accumulate while you work on your physical recovery. When you are injured on someone else's property, the person or entity responsible for ensuring safe conditions on that property should logically be held financially responsible for their carelessness and your resulting injuries.
At Rudnick, Addonizio, Pappa & Casazza, P.C., we understand that the prospect of being embroiled in a costly and time-consuming lawsuit is unappealing to almost everyone. We work on a contingency basis so that you don't have to worry about the added costs of retaining a lawyer to protect your right to compensation for your injuries. We also have the resources necessary to take on the heavy lifting in your case so that you can recover physically.
In cases involving slip and fall accidents, it is particularly important to act quickly in order to preserve the evidence. If you are physically able, there are steps you can take to maximize the possibility of recovering full compensation in your case.
Take Action if You Have Sustained Injuries in a Slip and Fall Accident
After a slip and fall accident, your first step should always be to obtain the medical care that you need. In some cases, if you are able, you can take steps to preserve evidence that can be useful in establishing your right to compensation in a personal injury case once you have had time to consult with an experienced lawyer. The following action steps can help:
Report the accident. You can call the police to fill out a formal accident report, and in some cases, the property owner may have an accident reporting system in place. The property owner or occupier of the property should also receive notice of the accident.
Photograph the scene. You can use your phone to take photos of the dangerous conditions that caused your accident, as well as any injuries that you have sustained.
Talk to witnesses. If anyone else was around when you fell, obtain their contact information and store it in your phone so that they can act as witnesses in your case.
Keep all documentation. Ask for a copy of the accident report, and keep that with your medical records and written documentation of any expenses that you incur along the way. Communications with the insurance company should also be in writing and kept with this information.
Refrain from communications. After you have talked to the police and given notice of the slip and fall accident, stop talking to the insurance company and property owner. You may inadvertently make a statement that damages your case. It is also important that you refrain from signing any documents other than the police report until you have a lawyer present to evaluate what you are signing.
Refrain from social media. Stop posting on social media following your accident. The property owner's defense lawyers and the insurance company will also be working to gather evidence to minimize their liability for the accident, and they can use these online communications as evidence to minimize the severity of your injuries.
Follow your doctor's orders. Continue to go to your follow-up doctor's appointments and follow the detailed instructions that the doctor will provide in your recovery.
How Can the Slip and Fall Accident Lawyers at Rudnick, Addonizio, Pappa & Casazza, P.C. Work to Help After Your Monmouth County Slip and Fall Accident?
Personal injury cases involving slip and fall accidents can be complex and fact-intensive. The sooner you have documented the events that occurred and spoken to a lawyer, the more likely it is that we will be able to maximize your right to compensation after the accident. Memories fade and evidence has a way of disappearing or becoming harder to find. Contact our experienced team of personal injury lawyers as soon as possible after your slip and fall accident so that we can advise you as to how to proceed following the accident, and:
Evaluate the case to determine whether you have a valid right to recovery,
Investigate and locate the evidence that will support your eventual claim,
Interview witnesses whose testimony may help strengthen your case,
Negotiate with the insurance companies and property owner to make sure you are fully compensated,
Take your case to trial and argue in front of a judge or jury if necessary.
Call Our Offices Today to Schedule a Free Initial Consultation With Our Dedicated Team of New Brunswick Personal Injury Lawyers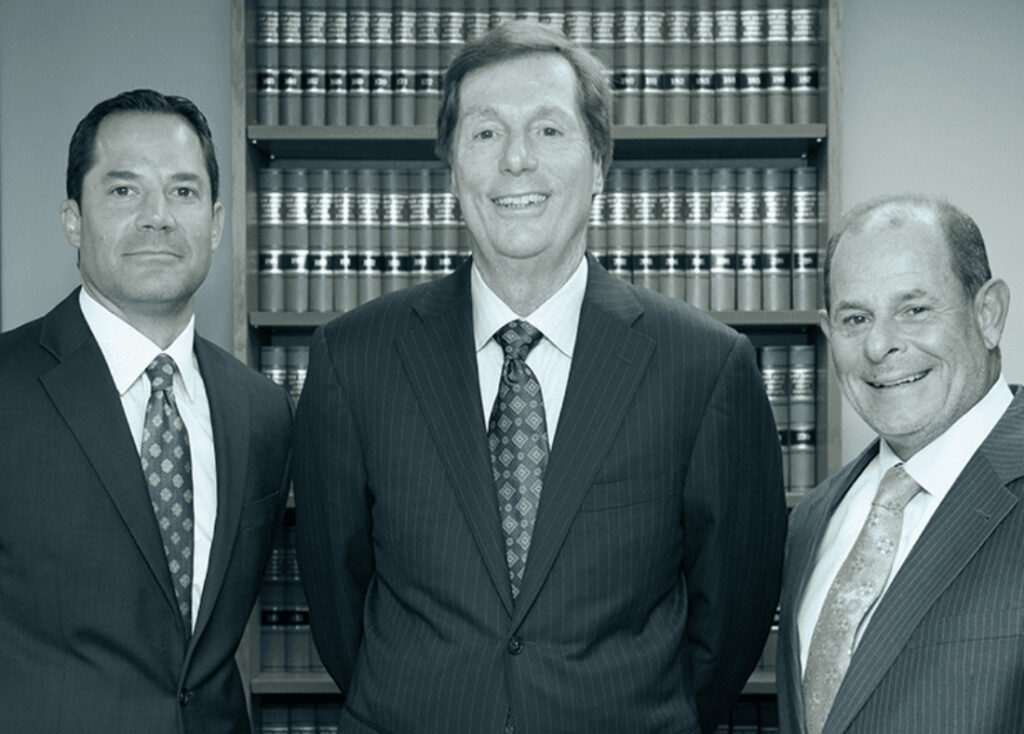 Our experienced team of personal injury lawyers are here to jump into action to gather evidence as soon as you contact us after a slip and fall accident. If you are injured or want to discuss your potential for recovery following a slip and fall accident, contact our skilled team of personal injury attorneys via phone or online contact form to discuss your case today. For your convenience, we have offices located in both Hazlet and East Brunswick, New Jersey.
Frequently Asked Questions About What to do After a New Jersey Slip and Fall Accident
What if I was injured in a slip and fall accident on someone else's property and did not take pictures of the accident scene?
In some cases, you may be too injured to document the scene—and in others, you may simply not think to do so because you are likely not considering a future lawsuit. Luckily, in today's modern society, video surveillance cameras are very common. We can investigate to determine whether video surveillance exists, or even whether an eyewitness thought to take pictures or videotape the accident. If that's not possible, we can consult with expert witnesses who may be able to recreate the accident scene to prove that dangerous conditions did exist to cause your accident.
I was just in a slip and fall accident, but I just feel sore and don't feel like anything is seriously wrong with me. Should I still seek medical treatment?
Yes. If you don't have professional medical training yourself, it can be very difficult to know the extent of the injuries that you have sustained in a slip and fall accident. To preserve and document your right to compensation, and to protect your own health, you should get checked out by a doctor as soon as possible after the accident.