Dog Bite Lawyers Middletown, New Jersey
NJ Personal Injury Attorneys Help Dog Bite Victims Get Compensated in Monmouth County, Middlesex County, and Ocean County, New Jersey
The pain and injuries associated with a dog bite or attack can leave emotional and physical scars that often last long after the stitches heal. If you or someone you love have been bitten or mauled by a dog, you need a lawyer who will work tirelessly to win you the compensation you need for medical bills, pain and suffering and more.
Contact Rudnick, Addonizio, Pappa & Casazza PC for a free consultation with a knowledgeable and compassionate personal injury lawyer today.We will investigate what happened that led to your injuries and help you collect the damages you need, want and deserve. There are no upfront legal charges and we work on contingency. This means if we don't collect compensation for you at settlement or trial in your animal attack case, you don't pay anything.
Bitten by a Dog in East Brunswick, NJ? Knowledgeable Lawyers Explain Victims' Rights
There are three myths associated with dog bites in New Jersey.
The first thing many people do not realize, when they are injured by an animal, is that they have a right to sue for damages. In the state of New Jersey, animal owners are strictly liable for their dog's behavior — even if it's the very first time the dog has attacked.
Additionally, people think that they don't want to sue because they don't want to force their neighbor, a good friend or family member to foot the bill for their medical bills and more. The fact is that homeowner's insurance or another type of property insurance policy (renter's or commercial insurance, for example) will have to pay out the damages. Your friend or loved one has insurance for this purpose; it won't come out of their pocket.
Oftentimes, people think they can't afford to pursue a personal injury claim because they can't afford a lawyer. At Rudnick Law, we work on contingency. We get paid from the damages we collect for you. There are no out of pocket expenses for legal fees.
Thousands of people are hurt every year in animal attacks. In fact, the statistics are staggering. According to the Centers for Disease Control and Prevention, about 4.5 million Americans are injured in dog bite attacks annually. More than half of those are children ages five to nine.
Common injuries resulting from animal attacks include:
Cuts, punctures and lacerations
Abrasions
Crush injuries
Fractured and broken bones
Sprains and strains
Serious infections including cellulitis and rabies
In tragic cases, wrongful death
Perhaps worse than the initial pain from the dog bite wound, scars from dog attacks can be disabling and even disfiguring. While some smaller scars can fade, others may never go away and be a long-lasting reminder of the few moments when you were under attack.
What to Do If You Are Attacked by a Dog in Edison, New Jersey
Sometimes the animal was provoked, and other times it was scared and reacted to the first person it saw. Regardless, they may be beautiful creatures but they have very unpredictable tendencies. If you are bitten you need to follow some important steps:
Seek medical attention immediately. Even if you think the bite isn't severe, you can't be certain that the animal isn't sick. You need to take care of the wounds and potential medical problems that can result from a dog bite. Find out from the owner, if possible, if the dog has had its shots.
Take photos of your bodily damage as soon as possible after the attack. Continue to document your treatment and healing through photos. In court, pictures do tell the story. If possible, ask someone who witnessed the attack to take photos of the scene and collect information about the exact location, and anyone who saw the attack take place.
Contact a knowledgeable dog bite lawyer who can determine if you have a personal injury lawsuit worth pursuing.
At Rudnick Law, we will fight for maximum damages for you and your family when you are suffering from injuries sustained in a painful animal attack. We will review your medical records, interview all witnesses and stand up to the insurance company in an effort to collect compensation for medical expenses, lost wages, pain and suffering, property damages and more.
Contact a Skilled Howell Personal Injury Lawyer About Your Dog Bite Injury Today for Free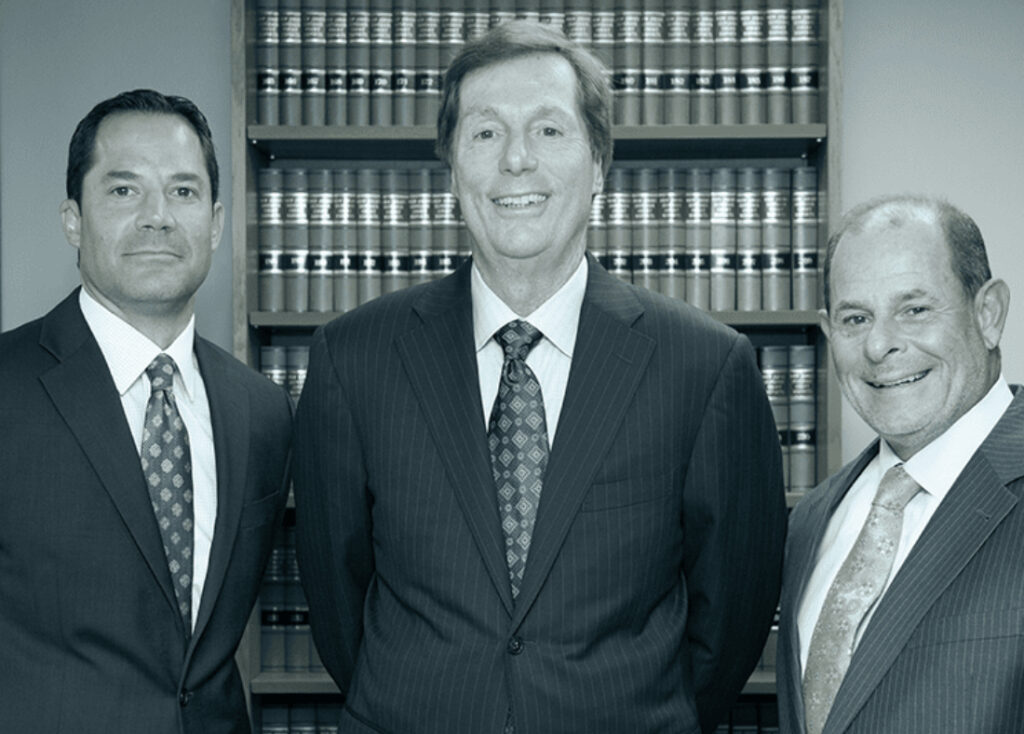 If you or someone you care about was attacked by an animal in Middlesex or Monmouth counties or anywhere else in New Jersey, we know you want justice for your family. We can help. At the law firm of Rudnick, Addonizio, Pappa & Casazza PC we take dog bite injuries very seriously. We will do our best, as we've done for countless clients in the past 40 years, to recover the damages you need to cover expenses and lost wages following an animal attack.
This is a complex area of the law; dog bite cases are never cut and dried. You need a lawyer who will fight hard for your family. Contact our offices in Hazlet or East Brunswick today for a free consultation.