Snow and Ice Slip & Fall Accident Lawyers East Brunswick, NJ
Slip and Fall Lawyers Fight to Hold Negligent Parties Responsible for Clients Injured on Snow and Ice in Middlesex County and Monmouth County, New Jersey
Snow and ice may be naturally arising occurrences, but that does not relieve property owners from their duty to take precautions to ensure that their property is safe for visitors despite snowy and icy conditions. Unfortunately, each winter thousands of slip and fall accidents are caused by snow and ice because New Jersey property owners failed to take precautions that could have prevented dangerous conditions. If you have been injured in a slip and fall accident caused by snow and ice, you understand that the resulting injuries can be severe, expensive and potentially long-lasting.
At Rudnick, Addonizio, Pappa & Casazza, P.C., our team of expert personal injury lawyers have over 80 years of combined experience successfully representing clients in their fight to obtain full and fair compensation after a slip and fall accident that was caused by the snowy and icy conditions that are so common to South New Jersey winters. We represent clients throughout southern New Jersey, including those who have sustained injuries in Monmouth County, Middlesex County, and Ocean County.
Identifying the Responsible Party When Snow or Ice Cause a Slip and Fall Accident
In many slip and fall cases where the accident was caused by snow and ice, it may seem difficult to identify the responsible party. Our experienced team of personal injury lawyers will work to establish whether one of the following parties was responsible for removing or warning of the snow and ice that caused your fall:
Commercial business owners. Business owners are required to reasonably clear snow and ice from their property so that it is safe for customers. Sidewalks, walkways, and parking lots must all be cleared of snow and ice in a reasonable timeframe, and appropriate warnings must be posted where potential dangers exist.
Residential property owners. Owners of residential property are generally only liable for injuries to invited guests that are caused by unreasonably dangerous conditions. These property owners can generally only be held responsible for injuries if they made the dangerous conditions worse.
Publicly owned property. Sidewalks, parks and other property maintained by the local or state government can become just as dangerous in snow and ice as other types of property. In these cases, however, specific notice requirements apply so that you have only 90 days to inform the government of a claim. Liability may be further limited by rules that first require a substantial injury in order to pursue a claim for damages, and secondly require that you show they knew about the dangerous condition and still failed to remove the snow and ice.
Non-owner liability. In some cases, third-party snow removal services can be held liable if they were hired to clear the property and failed to do so. This is the case even if they were hired by a public authority where liability would otherwise be limited by the special rules applicable to public entities.
How Can the Slip and Fall Lawyers at Rudnick, Addonizio, Pappa & Casazza, P.C. Help?
Liability for a slip and fall accident caused by snow and ice arises because property owners have a legal duty to keep their property reasonably safe for visitors. The extent of this duty depends upon the circumstances and the reason that you were on the property in question when you sustained the injuries. New Jersey follows the old common law rule so that visitors to property can essentially be divided into the following three categories:
Invitee. Invitees typically include customers in a business establishment, such as a retail store or restaurant. The property owner in these cases has a heightened duty of care and must keep the property safe for the public, which means repairing any dangerous conditions and warning of any hidden dangers.
Licensee. Licensees are people who are legally on another person's property and include guests at a party. Property owners have a duty to warn licensees of known potential dangers but do not have a duty to inspect the property to find hidden dangers.
Trespasser. Trespassers are people who are illegally on another person's property. Property owners only have a duty to refrain from intentionally or recklessly harming a trespasser.
At Rudnick, Addonizio, Pappa & Casazza, P.C., our slip and fall accident lawyers have the experience necessary to know that not everyone fits neatly within one of these categories. We have successfully advocated for a heightened duty of care in many cases where the status of our client was uncertain. New Jersey requires a facts and circumstances analysis where liability is questionable, and we fully investigate all of our clients' cases to uncover facts that can help establish that the property owner owed a heightened duty of care and was responsible for the careless failure to remove snow and ice.
Schedule a Free Consultation With a Dedicated Snow and Ice Slip and Fall Accident Lawyer Today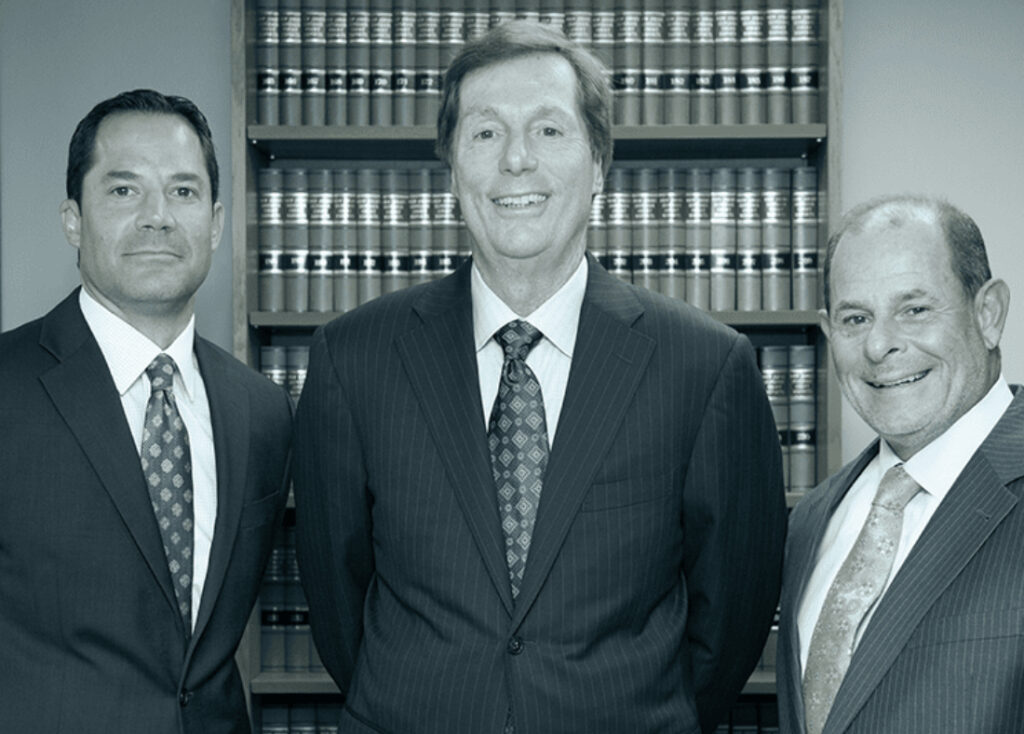 If you have sustained injuries in a slip and fall accident that was caused by snow and ice, contact our experienced team of personal injury attorneys via phone or by filling out our online contact form to discuss your case today. We provide a free consultation for all of our potential clients, so you have nothing to lose by calling. For your convenience, we have offices located in both Hazlet and East Brunswick, New Jersey.
Frequently Asked Questions About Snow and Ice Slip & Fall Accidents
Why are commercial property owners held to a higher standard of care in removing snow and ice than owners of residential properties?
Commercial business owners are held to a higher standard of care because they are inviting people onto their property with a profit motive. If a business remains open during a snowstorm, it is only fair to expect that they will continue to provide safe conditions for their business customers.
What if the property owner is claiming that I was responsible for my slip and fall accident for not proceeding carefully enough in the snow and ice on their property?
New Jersey is a comparative fault state, so regardless of whether you should have acted more cautiously, the property owner can still be held responsible for the failure to clear the property and/or warn of potentially dangerous snow or ice.