Illegal Search and Seizure Criminal Lawyers Edison, NJ
NJ Criminal Attorneys Defend Clients Against Drug Crime Charges in Middlesex County and Monmouth County, New Jersey
Citizens have a reasonable expectation of privacy in their lives. The law, in the form of both statutes and past cases, tells us that there is usually a right way, and many wrong ways, for the police to obtain evidence. If you or a family member is charged with a crime, it is very likely that evidence that was obtained illegally cannot be used against you at trial. Private property typically extends to your automobile as well – if evidence was illegally obtained from your car, you can contest the legality of the evidence and fight the charges against you.
You'll need a skilled lawyer to conduct your defense. It is crucial that your attorney understands the law and knows the important case decisions concerning illegal searches and seizures. For decades, people facing criminal prosecution in the Bayshore Area, and elsewhere in New Jersey, have turned to the criminal defense attorneys at Rudnick, Addonizio, Pappa & Casazza PC.
In fact, one of partners, Mark Casazza, Esq., has argued two search-and-seizure cases before the New Jersey Supreme Court. We have a unique perspective on these laws and will put our experience to work for you.
How New Jersey Police Obtain Evidence Against You in Freehold, NJ
Article I, Section 7 of New Jersey's Constitution is nearly identical to the 4th Amendment of the United States Constitution:
"The right of the people to be secure in their persons, houses, papers, and effects, against unreasonable searches and seizures, shall not be violated; and no warrant shall issue except upon probable cause, supported by oath or affirmation, and particularly describing the place to be searched and the papers and things to be seized."
Although police may obtain evidence through searches and seizures, a search of your property is typically legal only if the police officer performing it has a valid search warrant. In a criminal defense case, your attorney from Rudnick, Addonizio, Pappa & Casazza may claim the arresting officer performed an illegal search and seizure – which could help reduce your charges or even lead to their dismissal.
What Is a Search Warrant?
A search warrant is a document permitting law enforcement to conduct an official search of your person or property. It describes in detail the place to be searched and the items to be taken. A search warrant is issued by an impartial magistrate, or judge, based on an officer's "probable cause" to believe evidence will be found.
There are situations where the law makes a warrant unnecessary (so-called "warrant exceptions"). Evidence obtained without a valid warrant is excluded at trial unless there was a warrant exception.
What Is Probable Cause for Search and Seizure in Howell, NJ?
Probable cause is a legal standard by which an officer obtains a warrant to conduct a search. It must be based on facts or evidence—not just a hunch—that would lead a reasonable person to believe the suspect has committed a crime or has hidden evidence or contraband.
Search and Seizure of Your Vehicle While Driving Through East Brunswick, New Jersey
A police officer usually needs a warrant to search your vehicle, such as a car or truck, unless they have probable cause to believe that a crime is being committed. The rules are somewhat relaxed on a public road or highway, but you are well within your rights to say "no" if a law enforcement agent asks to search your car.
These are some examples of probable cause for a vehicle search:
Contraband is in plain view.
An odor, such as that of burning marijuana, is coming from the vehicle.
The evidence is discovered during an inventory of your abandoned or impounded vehicle's contents.
You consent to a search of your vehicle and the police find contraband. However, your consent must always be voluntary, and free from threats, duress or coercion.
Our attorneys can help with traffic matters concerning illegal searches and seizures. With offices in Hazlet and East Brunswick, we defend our clients aggressively, ensuring that their rights under the United States Constitution and the New Jersey Constitution are safeguarded.
Schedule a Free Consultation with an Experienced Criminal Defense Lawyer in Middletown, New Jersey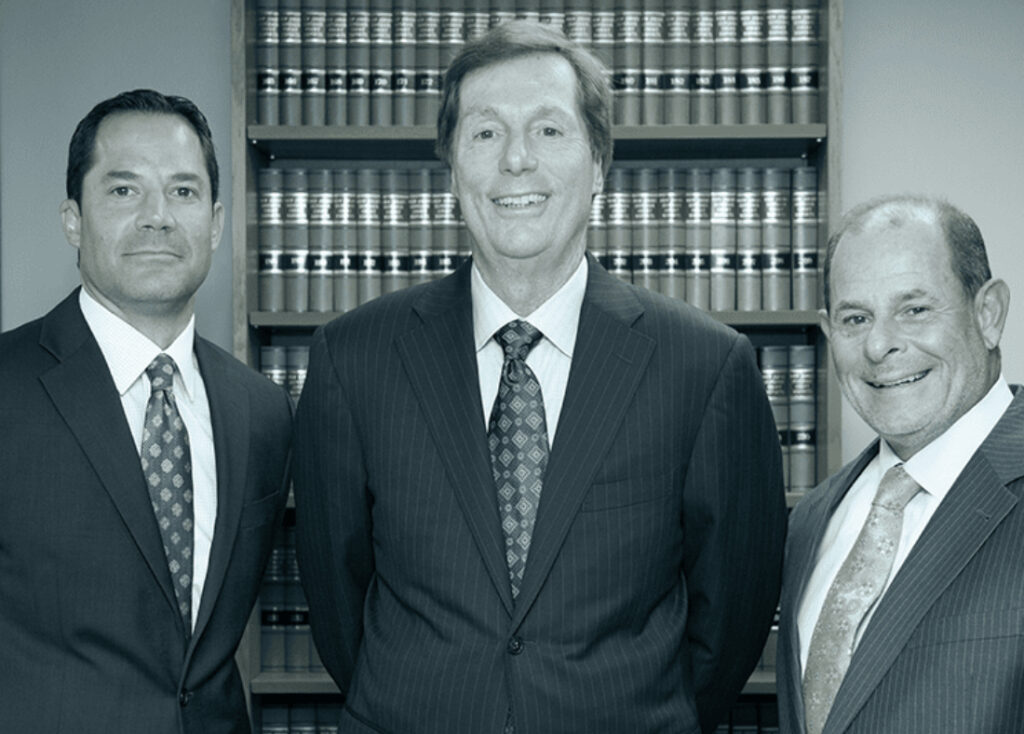 The rules and case precedents concerning admissibility of evidence are complex. Evidence obtained improperly can be suppressed. When your lawyer succeeds in suppressing the evidence, the prosecution's ability to get a conviction is weakened.
If you have been accused of a crime in Monmouth County, Middlesex County, or Ocean County, you need an aggressive, knowledgeable lawyer at your side. Speak with an experienced attorney from the criminal defense law firm of Rudnick, Addonizio, Pappa & Casazza PC. We have more than 80 years of combined legal experience meeting the needs of people just like you. Call today at 888-657-8883 to schedule a free consultation, or fill out a contact form online.
From our Hazlet and East Brunswick offices, we serve clients in and around Hazlet, Middletown, Keyport, Union Beach, Holmdel, Red Bank, Monroe, Rumson, Asbury Park, Highlands, Atlantic Highlands, Leonardo, Sea Bright and Monmouth Beach.