FAQs About Motor Vehicle Charges in New Jersey
Experienced NJ Traffic Lawyer Can Help You Fight Tickets in Monmouth County, Middlesex County, or Ocean County, NJ
If you've received a ticket for a traffic violation, you may be asking yourself whether you should hire a lawyer. Are your tickets serious enough to require legal help? Our attorneys know that the punishments for traffic violations in NJ vary greatly, depending on the severity of the charge, whether a court appearance is required and if you have previous offenses. Before you get overwhelmed, let our lawyers answer a few questions frequently asked by our clients.
When in doubt, turn to the traffic law attorneys at Rudnick, Addonizio, Pappa & Casazza PC. If you face multiple citations, loss of your license, heavy fines or jail time, one of our knowledgeable attorneys can help fight the charges against you. Losing your driving privileges could greatly impact you and your family – don't take the risk by going it alone.
What Should I Do If I Receive a Traffic Ticket in New Jersey?
We recommend calling an attorney right away. Only a lawyer can review your legal options in detail. But whatever you do, don't ignore your traffic ticket. If you fail appear or answer a complaint, the court can issue a warrant for your arrest. Police cruisers are equipped with computers that allow verification of a driver's license and your vehicle's registration, as well as a determination of whether you have any existing warrants out for your arrest. If the police stop you for any reason and you have a warrant out, you may be arrested on the spot and the court may also suspend your driver's license.
How Can I Get a Traffic Ticket Dismissed?
It is generally true that only the judge can dismiss your traffic ticket, usually on the recommendation of the prosecutor. Suppose you were ticketed for driving with a suspended license. Rudnick Law could argue that the motor vehicle department suspended your license in error. The prosecutor would then notify the judge and recommend your ticket be dismissed. In other cases, a ticket can be downgraded to a non-moving violation with no points or a lesser fine.
Hiring an attorney is the best course of action if you want your ticket dismissed. The lawyers at Rudnick, Addonizio, Pappa & Casazza have years of experience handling traffic matters. We know how to deal with the prosecution to secure you the best outcome possible.
How Many Points Does It Take for My Driver's License to Be Suspended in NJ?
Your driving privileges can be suspended if you accumulate 12 or more points on your license. For each year you go without any points or violations, three points are deducted from your total.
How Should I Conduct Myself During a Traffic Stop in New Jersey?
Here's some general guidance from our attorneys:
Remain calm and pull over.
Turn on your four-way hazard lights.
If it's nighttime, turn on your vehicle's interior lights.
Keep your hands on the steering wheel.
Get documents from the glove compartment only after the officer asks you for them.
Don't make any sudden movements that might suggest you are reaching for a weapon or trying to hide something.
If you ask the officer why you're being pulled over, be polite.
Never admit anything. Whatever you admit to can be used against you in court and make it harder for you to fight your ticket.
Why Is My License Suspended?
The reason for the suspension could be that you:
Have 12 or more points on your driver's record
Failed to appear in court or to pay a fine
Failed to pay a surcharge
Drove with a suspended license
Failed to provide proof of insurance
Displayed a physical or mental condition that disqualified you
Used drugs or alcohol while driving
Drove recklessly
Abandoned a vehicle on a public highway
Were at fault in a fatal accident
When Can I Drive Again After a Driver's License Suspension?
The length of your drivers' license suspension depends on how your license was revoked. Whatever the reason for a suspension, you should not drive again until the revocation has been lifted. This means that you have paid the restoration fee and you have received written notice of restoration. If you drive while your license is still suspended, the suspension may be extended. You can also be fined and imprisoned.
Speak with a Successful Traffic Ticket Lawyer in East Brunswick, New Jersey Today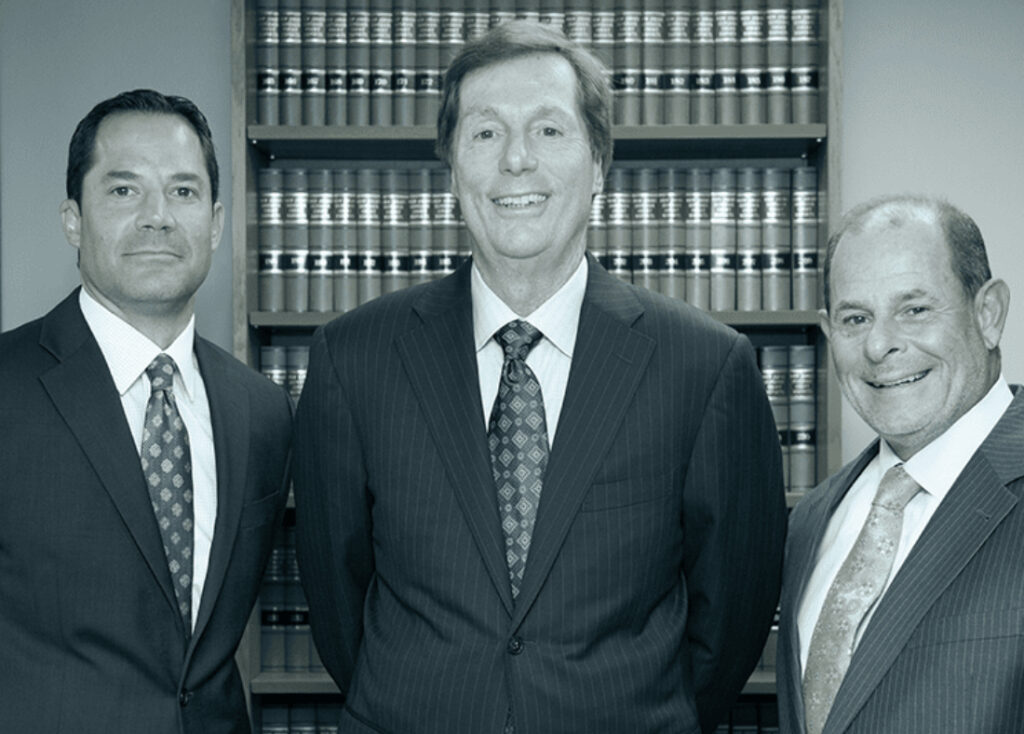 The knowledgeable attorneys at Rudnick, Addonizio, Pappa & Casazza PC have more than 80 years of combined legal experience. We aggressively defend our clients against motor vehicle charges to ensure that they receive all the protections New Jersey law provides. Call today at 888-657-8883 to schedule a free consultation, or fill out a contact form online.
We are here for you. From our Hazlet and East Brunswick offices, we serve clients in and around Hazlet, Middletown, Keyport, Union Beach, Holmdel, Red Bank, Monroe, Rumson, Asbury Park, Highlands, Atlantic Highlands, Leonardo, Sea Bright and Monmouth Beach.