Common Slip and Fall Injuries in New Jersey
New Jersey Personal Injury Lawyers Represent Clients Injured in Slip and Fall Accidents in Monmouth County, Middlesex County, and Ocean County, NJ
Many slip and fall accidents merely result in bumps and bruises that heal quickly and without lasting consequences. Unfortunately, this is not always the case. Injuries resulting from slip and fall accidents can require extensive medical and rehabilitative care, both currently and in the future. For some victims, it may be impossible to fully recover, and severe physical and cognitive deficits can result.
When facing a settlement offer from a property owner or insurance company, it is important to remember that these offers rarely factor in the potential future costs that a slip and fall accident injury can generate. A knee injury caused by a slip and fall accident may lead to the need for knee replacement five years down the road. A herniated disc can eventually become so painful that the accident victim can no longer go to work each day.
At Rudnick, Addonizio, Pappa & Casazza, P.C., our team of skilled personal injury lawyers have a combined 80 years' worth of experience representing clients who have been injured in slip and fall accidents. We understand the tactics that the insurance companies will employ to minimize their liability for your injuries, and will fight to make sure that your medical expenses are covered by negotiating a comprehensive compensation package that maximizes your right to financial recovery under the circumstances.
Common Injuries Sustained in Slip and Fall Accidents
At Rudnick, Addonizio, Pappa & Casazza, P.C., our experienced team of slip and fall accident lawyers handle all types of slip and fall cases, and no injury is too severe. We have successfully obtained compensation for clients who have sustained:
Spine and disc injuries. The impact of falling to the ground and hitting a hard surface can result in fractures to the spinal vertebrae themselves, and can also cause the discs that separate the spinal vertebrae to slip or herniate. Even injury to a disc can result in severe and lasting pain.
Traumatic brain injuries. When you fall and hit your head, traumatic brain injury may result even if the skull itself is not actually punctured. The force of hitting your head against a hard surface is often enough to cause serious injury, which can result in both physical and cognitive impairments that can require extensive medical treatment.
Hip and joint fractures. Slip and fall accidents frequently result in hip fractures, especially among older individuals. Joint injuries can require surgery and even the implantation of an artificial hip or knee, which can often require lifelong medical treatment, extensive rehabilitation and even subsequent joint replacements down the road.
Shoulder injuries. Dislocation of the shoulder is another common and painful injury that can result from slip and fall injuries. More serious shoulder injuries that damage the surrounding nerves can result in the need for surgery, and can cause lifelong pain.
Other sprains and fractures. Sprained or fractured knees, ankles, and wrists are common injuries sustained in slip and fall accidents. While these injuries may heal, they can also continue to cause problems as the injured party ages, resulting in future medical and rehabilitative expenses.
Injuries Sustained in Slip and Fall Accidents Can Be Severe. Our Team of Expert Personal Injury Lawyers is Here to Help
With many injuries that result from slip and fall accidents, it can be difficult to anticipate the potential future consequences and costs unless you are experienced in handling these types of cases on a daily basis. Our team of qualified lawyers will both draw on our years' of experience and evaluate your individual medical situation to anticipate the potential expenses that your injury could generate down the road. We have the skills and resources necessary to:
Consult with expert medical professionals for advice in your particular case,
Evaluate the accident scene to determine who was responsible for the dangerous conditions that caused your slip and fall accident,
Uncover all available evidence to establish liability and build a strong case for damages,
Fight to obtain compensation for all current and future medical expenses, as well as lost wages and the inability to continue working in the future.
Schedule a Free Initial Consultation to Discuss Your Slip and Fall Accident With a Veteran Hazlet Personal Injury Lawyer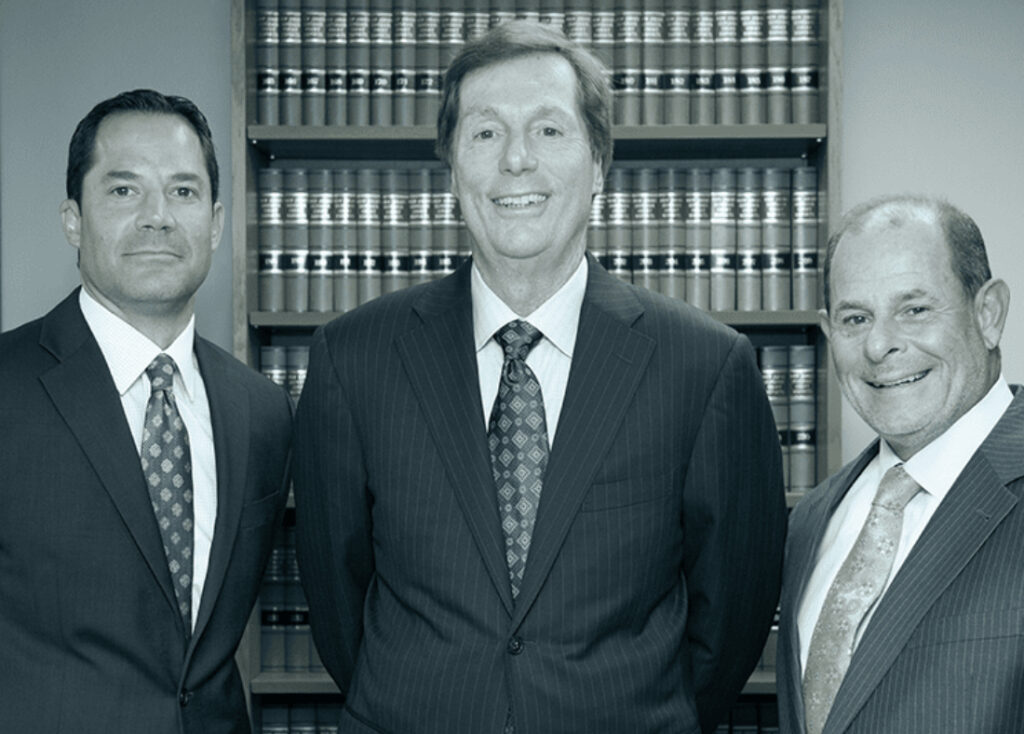 Our personal injury lawyers have a strong reputation for representing clients in slip and fall accident cases throughout southern New Jersey. If you have sustained injuries in a slip and fall accident, you need a lawyer with both the experience and resources necessary to successfully advocate on your behalf in these potentially complicated cases. Contact our experienced team of personal injury attorneys via phone or online contact form to schedule a free initial consultation to discuss your case today. For your convenience, we have offices located in both Hazlet and East Brunswick, New Jersey.
Frequently Asked Questions About Common Slip and Fall Injuries
When should I contact a personal injury lawyer if I have been injured in a slip and fall accident on someone else's property?
As soon as possible after obtaining the immediate medical treatment that you need. Your health and well-being should always be your first priority, but it is also important to remember that your case will be strongest if a lawyer is able to gather all of the evidence as soon as possible after the accident. Property owners may take steps to remedy the dangerous conditions and witnesses can become difficult to locate. In some cases, property owners may even take steps to destroy evidence that could have proven your case, such as any surveillance videos that may have existed.
How do I know whether I have a case against a property owner for my injuries?
In our initial consultation, we will discuss the facts of your case and evaluate whether you have a personal injury case that has the potential for us to recover compensation for your injuries. The rules governing slip and fall accidents in New Jersey are detailed and complex, and our experienced lawyers can help you determine both whether you should proceed, as well as the responsible party who you can possibly proceed against. Remember that we work on a contingency basis, so we only get paid if we win for you.