Slip & Fall Accident Lawyers Middletown, NJ
Results-Oriented Slip and Fall Accident Lawyers Fight for Clients' Right to Compensation in Monmouth County and Middlesex County, New Jersey
Recovering from injuries sustained in a slip and fall accident can be a slow and painful process—during which medical bills can pile up and you may not even be able to work. The frustrations of recovery are often compounded by the additional frustration of knowing that the owner of the property where you were injured could have taken steps to prevent the slip and fall accident entirely. Unfortunately, the negligence and carelessness of individuals who own shopping centers, office buildings, parks, and even parking lots cause unnecessary slip and fall accidents every single day.
At Rudnick, Addonizio, Pappa & Casazza, P.C., our dedicated team of personal injury lawyers are dedicated to making sure that the negligent parties who caused your slip and fall accident are responsible for compensating you for the damage that their carelessness has caused. The laws governing liability for slip and fall accident are detailed and can present complexities that vary based upon the facts of your case. Our team of experienced slip and fall accident lawyers are here to help you get your life back on track financially after your accident.
Establishing Your Right to Compensation Following a Slip and Fall Accident
Injuries sustained in slip and fall accidents can have consequences that extend beyond the initial medical treatment required to stabilize your condition—and those physical consequences can generate additional expenses that you might not be able to quickly anticipate when evaluating an insurance adjuster's settlement offer. The value of your post-slip-and-fall compensation package should be comprehensive, and should account for:
Hospital and emergency room costs,
Ongoing medical treatment, such as rehabilitative care,
The wages or salary that you lost during the recovery process,
Any reduction in your future salary that was caused by ongoing medical issues stemming from the slip and fall accident,
All of the pain and suffering that you endured during your recovery.
Our experienced team of slip and fall accident lawyers handle all types of slip and fall accidents, including those that have taken place because of:
A property owner's negligent failure to remove snow or ice from his or her property,
Spills or slippery floors in a retail store that have not been properly cleaned, especially when the property owner has failed to install warning signs,
Uneven surfaces, including uneven pavement, mats or rugs that are not properly secured, or uneven floor or sidewalk conditions,
Poorly lit conditions, because insufficient lighting can lead to slip and fall accidents when you are unable to see potential obstacles in your path,
Holes in parking lots or outdoor areas where the owner has failed to properly mark the area to warn of potential hazards.
Knowledgeable Slip and Fall Accident Lawyers Are Here to Advocate on Your Behalf Throughout New Jersey
The slip and fall accident lawyers at Rudnick, Addonizio, Pappa & Casazza, P.C. are experienced in the laws governing slip and fall accidents and know what it takes to recover compensation from the careless property owner who caused your accident. Most slip and fall accident cases are based upon a premises liability theory, which in everyday language means that property owners have a duty to keep their property reasonably safe for others. Our lawyers handle every aspect of your case and fight tirelessly to hold the responsible parties liable by:
Investigating the scene of your slip and fall accident,
Gathering photos and any video surveillance footage,
Examining your medical records to ensure you receive compensation for all potential future complications,
Engaging expert witnesses, including medical experts, to establish your right to compensation,
Negotiating with the property insurance company,
Filing a lawsuit to pursue a full settlement if necessary,
Arguing your case in court to prove that you are entitled to a level of compensation that is fair.
Our lawyers have successfully handled hundreds of slip and fall cases, and are skilled in proving the essential elements of any slip and fall case, including:
Dangerous conditions existed on the property,
The property owner or responsible party knew, or reasonably should have known, that the dangerous condition was present,
The property owner or responsible party had sufficient time to remedy the hazard or warn you of the danger,
Proper warnings were not put into place, and
You suffered an injury as a result of the responsible party's careless actions.
Schedule a Free Initial Consultation with a Reputable East Brunswick Slip and Fall Accident Lawyer Today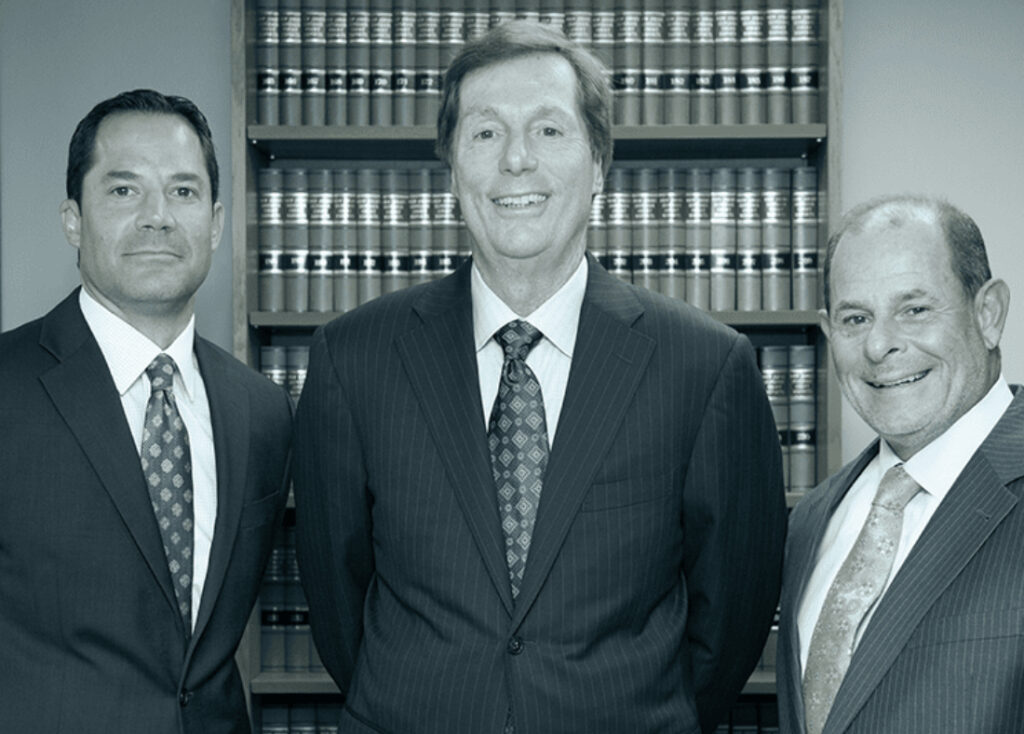 If you have sustained injuries in a slip and fall accident, contact our experienced team of personal injury attorneys to discuss your case today. Because all of our personal injury cases are handled on a contingency basis, you incur no financial risk in retaining our legal services. For your convenience, we have offices located in both Hazlet and East Brunswick, New Jersey.
Frequently Asked Questions About Middletown Slip & Fall Accidents
How long do I have to pursue a claim for compensation based on a slip and fall accident in New Jersey?
In New Jersey, you usually only have two years to file a personal injury lawsuit based on a slip and fall accident. Special circumstances can extend this "statute of limitations" in certain situations, including in cases where the injured party was a minor. An experienced slip and fall accident lawyer can explain in detail how the New Jersey statute of limitations may apply in your case.
What if my slip and fall accident occurred while I was at work?
If you sustained injuries in a slip and fall accident at work, you are able to file a workers' compensation claim to recover a portion of your expenses. Under the workers' compensation laws, you are not entitled to sue your employer for any negligence that may have caused the accident. Despite this, in certain cases, a third party who is not your employer may actually be responsible for the accident. Our lawyers can help evaluate your case to see whether a claim for compensation against a third party may be viable, and we can also help you with your workers' compensation claim.