Traffic Ticket Lawyers Middletown NJ
Experienced New Jersey Traffic Attorneys Help Clients Fight Tickets in Monmouth County, Middlesex County, and Ocean County, NJ
New Jersey's motor vehicle laws may seem straightforward. When you are actually faced with serious citations and offenses, however, it can suddenly become confusing to sort out your legal rights and figure out how to best protect yourself against the most severe penalties. Without highly qualified legal help, a conviction could have a serious impact on your insurance, your driving privileges – and even your freedom.
If you are charged with a serious motor vehicle violation, turn to the skilled traffic law attorneys at Rudnick, Addonizio, Pappa & Casazza PC. We use our superior negotiation skills and legal savvy to fight traffic violations. From our Hazlet and East Brunswick offices, we serve clients in and around Monmouth, Middlesex and Ocean counties.
Common Traffic Charges in Howell, New Jersey
The seasoned attorneys at Rudnick, Addonizio, Pappa & Casazza handle all types of serious traffic matters in New Jersey. Some of the most common include DWI / DUI, driving an uninsured vehicle, driving with a suspended license, reckless driving, careless driving, speeding and using a handheld cell phone.
Driving an Uninsured Vehicle
Driving without valid auto insurance is a particularly serious violation. New Jersey requires liability insurance on all motor vehicles registered and principally garaged in the state. Coverage must be at least $15,000 for injury/ death of one person; $30,000 for injury/death of two or more people; and $5,000 for property damage. A driver who knowingly drives without insurance is in violation of the law and can face severe penalties. A vehicle owner who knowingly lets someone else drive their uninsured vehicle may also be held liable.
Depending upon your specific circumstances, you may have unintentionally let your insurance lapse, just bought a vehicle and had not yet gotten it insured, or simply not paid your premium on time. Whatever the circumstances, a lawyer at Rudnick, Addonizio, Pappa & Casazza can develop an effective defense and help you avoid the most significant traffic penalties.
Driving with a Suspended License
If you are caught driving with a suspended or revoked license, the offense is punishable by:
A $500 fine
10 to 90 days imprisonment
One to two years added license suspension
Revocation of motor vehicle registration
In addition, if you are involved in an accident while your license is suspended, and someone is hurt, a 45-day jail sentence is mandatory.
Even when a drivers' license suspension has run its course you can still be convicted of a violation. Unless and until you pay a $100 fee and receive written notice of restoration, your license remains suspended. For more information, speak to a New Jersey attorney.
Reckless Driving
If an officer accuses you of intentionally operating a motor vehicle in a way that endangers the lives or property of others, this is an offense known as reckless driving. The driver's awareness that their actions pose a threat to the public is what makes the offense so serious. Penalties for a first violation include:
Five points on your driver's license
Steep fines
Potential license suspension
Possible Imprisonment
Careless Driving
Careless driving is no less dangerous than reckless driving. The difference is that a careless driver has no intention to commit the violation, but is simply negligent. As a result, the penalties are typically less than those for reckless driving—usually a fine and two driver's license points.
Speeding
When you are caught exceeding a posted speed limit, a police officer may issue a speeding ticket. Penalties are uniform throughout the State of New Jersey. The amount of the fine is printed on the traffic ticket. The number of driver's license points varies with how many miles per hour above the speed limit you drove (1 – 14, 15 – 25, etc.)
Why Do I Need a Lawyer to Fight a Traffic Ticket in Edison, NJ?
If you were issued a serious traffic ticket or multiple citations, having a lawyer on your side is essential. There are a few ways you can utilize the services of an attorney:
Consultation – a lawyer can guide and advise you on the best possible ways to fight your tickets.
Negotiation – the attorneys at Rudnick, Addonizio, Pappa & Casazza know the prosecutors at traffic law courts across Middlesex, Ocean and Monmouth counties very well. We understand how to negotiate with the prosecutor to obtain results in your favor.
Representation – your lawyer represents you in front of a judge, so you don't have to worry about what to do or what to say.
For a DWI or DUI charge, you absolutely need a criminal defense attorney fighting in your corner. DWI convictions carry very steep penalties.
Contact a Traffic Law Attorney at Our East Brunswick Law Firm Right Away to Discuss Your NJ Traffic Ticket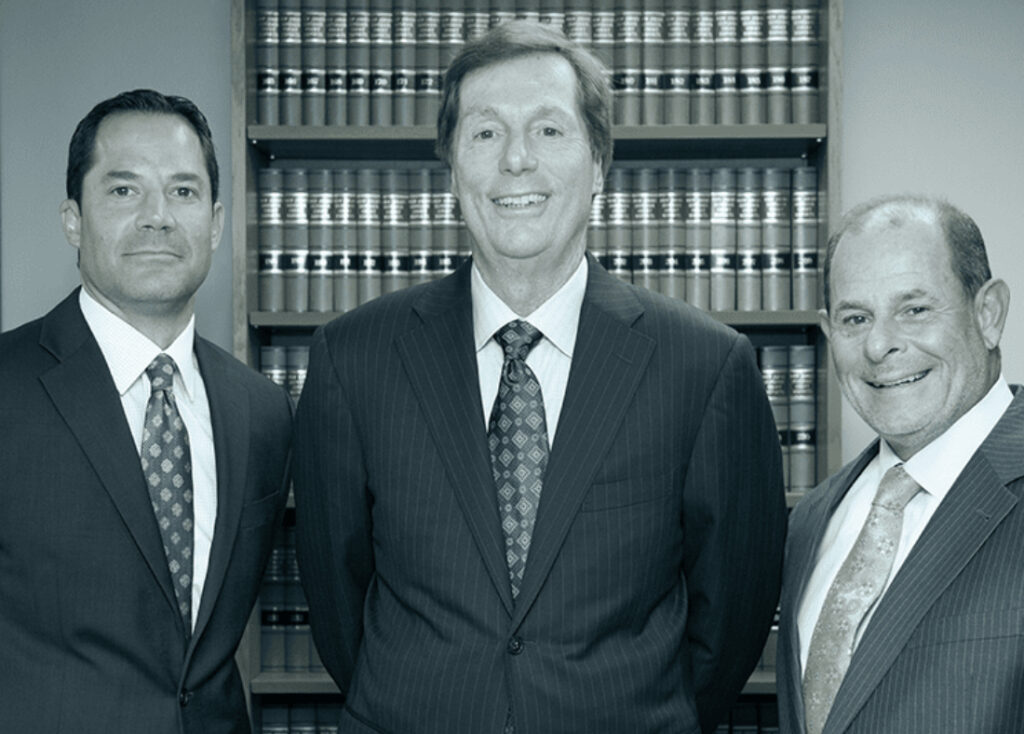 The skilled lawyers at Rudnick, Addonizio, Pappa & Casazza PC have more than 80 years of combined legal experience defending clients against all kinds of traffic violations. We aggressively defend our clients to ensure that they receive every protection New Jersey law provides. Call today at 888-657-8883 to schedule a free consultation and be sure to visit our traffic charges FAQs page to learn more about your rights.
We are here for you. From our Hazlet and East Brunswick offices, we serve clients in and around Hazlet, Middletown, Keyport, Union Beach, Holmdel, Red Bank, Monroe, Rumson, Asbury Park, Highlands, Atlantic Highlands, Leonardo, Sea Bright and Monmouth Beach.