East Brunswick Personal Injury Attorneys
Knowledgeable NJ Personal Injury Lawyers Work Tirelessly for Clients Injured in East Brunswick Accidents
The injuries suffered in a personal injury accident, whether a slip or trip and fall in a supermarket, injury caused by a faulty product, medical malpractice or a dog bite, can be severe and long-lasting. It's not unusual to feel overwhelmed and unsure about whether or not you are entitled to pursue a legal claim for your injuries.
You can rely on the savvy, knowledgeable personal injury lawyers at Rudnick, Addonizio, Pappa & Casazza PC, to explain your rights and help you determine if your injuries were caused by someone else's negligence. If we determine you have a viable case, you can count on us to fight for maximum compensation on your behalf. Call our East Brunswick NJ office today to request your free consultation.
Experienced Personal Injury Lawyers Pursue Accident Claims for Clients Injured in East Brunswick, New Jersey
Many accidents result in painful and long-lasting personal injuries. The things these mishaps have in common are that they are all caused because of someone else's negligent behavior. People hurt in personal injury accidents have medical bills, pain and suffering, are often unable to return to work right away. Further, it's not unusual to suffer a lifetime of emotional repercussions from an accident.
You can rely on the knowledgeable personal injury lawyers at Rudnick, Addonizio, Pappa & Casazza PC to fight for substantial damages for your family if you've been injured in any of the following:
Car, Truck and Motorcycle Accidents: If you've been injured in a motor vehicle collision, we can help.
Pedestrian and Bicycle Accidents: Injuries sustained in a crash if you were walking or bike riding can be severe.
Slip & Fall Accidents: If you slipped or tripped on someone else's property due to their negligence, we will fight for you.
Nursing Home Abuse or Negligence: If your family member has been injured due to the home's failure to properly care for them, whether they fell or sustained a painful bedsore, we will hold the negligent people responsible.
Medical Malpractice: When a doctor or nurse's mistake caused your injuries, we will fight for maximum compensation for your family.
Other Accidents: We protect the rights of East Brunswick residents injured in boat and jet ski accident, swimming pool and trampoline accidents, construction site mishaps, dog bites and more.
Regardless of the injury sustained, whether you are dealing with painful broken or fractured bones, catastrophic injury such as traumatic brain or spinal injury or a wrongful death claim, contact the knowledgeable personal injury lawyers at Rudnick Law. You can rely on our compassionate attorneys to leave no stone unturned as we investigate your accident and work tirelessly to hold the negligent parties responsible for your pain and suffering.
Free Consultation with a Successful Personal Injury Lawyer in East Brunswick, NJ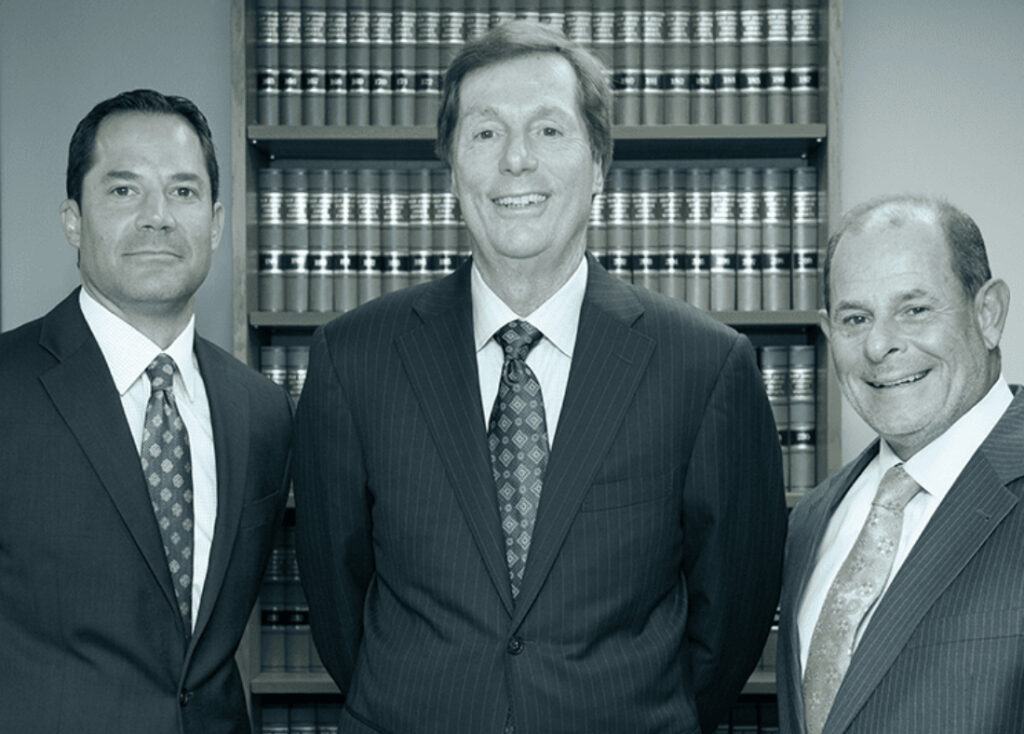 We have been handling even the most complex cases for clients in East Brunswick and throughout Central Jersey for more than 40 years. Two of our partners are New Jersey Super Lawyers and our managing partner is an NJ Supreme Court Certified Civil Trial Lawyer. No legal team will fight harder to make sure your family gets compensation for your losses.
Contact our office to reserve your free consultation today. All personal injury cases are handled on a contingency fee basis and there are no upfront legal fees. If we don't obtain compensation for you, you don't pay us anything. We are on your side and we have obtained millions of dollars for our clients. Call today so we can put our experience to work for your family.