Shopping Center and Mall Slip & Fall Accident Lawyers Middletown, NJ
Personal Injury Lawyers Committed to Getting Results for Clients Injured in Slip and Fall Accidents in Malls and Shopping Centers in Monmouth County and Throughout New Jersey
Shopping centers and malls are convenient places to run errands and make purchases in a central location, and most of us initially do not find them to be obviously dangerous spaces. Regardless, thousands of people are injured in slip and fall accidents that occur in shopping centers and malls throughout southern New Jersey every day. Shopping centers and malls are often crowded spaces with slick floors and multiple levels that can create a virtual obstacle course for customers if they are not regularly and properly maintained to ensure safety.
At Rudnick, Addonizio, Pappa & Casazza, P.C., we understand how frustrating it can be when you are injured in a slip and fall accident while running everyday errands in a shopping center or mall. You should be able to expect that you will encounter safe conditions and adequate warnings in these common spaces, but the unfortunate truth is that shopping mall owners and storekeepers regularly cut corners in order to maximize their own profits. We take these cases seriously and put our 80 years' worth of combined experience to work to investigate your case and ensure you are fairly compensated for any injuries, pain and suffering that were caused by the careless actions of those with a legal duty to ensure safe conditions in these public spaces.
Slip and Fall Accidents Commonly Occur in Shopping Centers and Malls
Owners and shopkeepers have a legal duty to maintain a safe environment for individuals who they invite onto their property for their own financial gain. Unfortunately, slip and fall accidents occur in shopping centers and malls on a regular basis because of dangerous conditions that are entirely preventable. At Rudnick, Addonizio, Pappa & Casazza, P.C., we have successfully advocated for clients who were injured in slip and fall accidents in malls and shopping centers because the property owner or shopkeeper failed to adequately provide:
Safe, well-lit and unobstructed stairways,
Properly working and maintained escalators and elevators,
Safe parking lots that are free from potholes, uneven pavement, and other obstacles,
Outdoor spaces that are free from dangerous snow and ice,
Floors and surfaces that are dry and not slippery, including via placing mats to catch snow and ice during inclement weather,
Merchandise that is arranged so that customers can safely navigate these items,
Adequate warnings of any dangerous conditions that do exist.
Shopping centers and malls are spaces that are open to the public, and customers are invited onto the property for the financial gain of those who own and operate the premises. Because of this, the parties who are responsible for maintaining the property are held to a higher standard of care than owners of private property. These parties may have a duty to:
Provide a reasonably safe environment for customers,
Inspect the property to ensure that any hidden dangers are discovered and corrected, and
Provide adequate warnings of any dangerous conditions that do exist.
When property owners are careless and neglect these duties, accidents can happen and cause severe and lasting injuries that could have easily been prevented had proper care been exercised.
Consult With a Reputable Slip and Fall Accident Lawyer Quickly After Your Accident Occurs
Slip and fall accidents that occur in shopping centers and malls owned by large corporations can, in some cases, prove to be more complex than those that occur in a smaller environment. First, the owner will have the resources to employ a team of defense attorneys who are paid to ensure that you are not fairly compensated for your injuries. Second, establishing who was responsible for maintaining the area in which you were injured can become more complex because the mall owner leases portions of the property to shopkeepers, and may also engage third-party independent contractors to maintain certain aspects of the property.
At Rudnick, Addonizio, Pappa & Casazza, P.C., we have the resources necessary to counter these defense attorneys and to determine who was actually responsible for the dangerous conditions that caused your slip and fall accident.
Schedule a Free Appointment With the Slip and Fall Accident Team at Rudnick, Addonizio, Pappa & Casazza, P.C. Today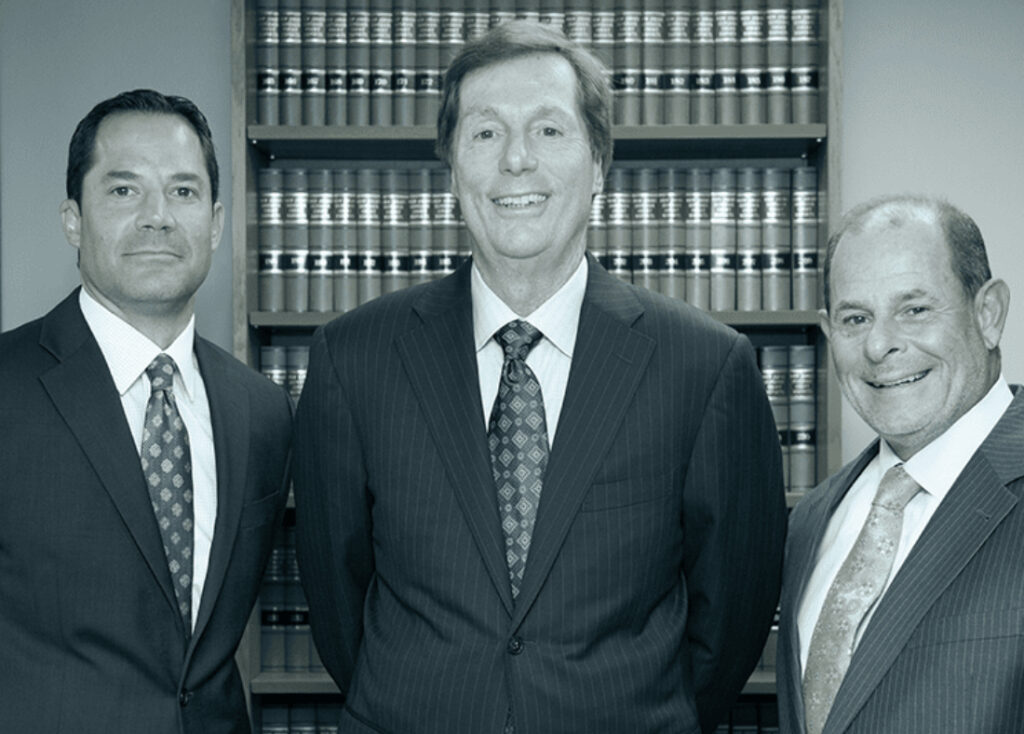 After you have been injured in a slip and fall accident, it is important to act quickly to ensure that all available evidence can be preserved and that the accident scene is documented before the dangerous conditions are corrected. If you have sustained injuries in a slip and fall accident, contact our experienced team of personal injury attorneys via phone or online contact form to discuss your case today. For your convenience, we have offices located in both Hazlet and East Brunswick, New Jersey.
Frequently Asked Questions About Shopping Center and Mall Slip & Fall Accidents
I slipped and fell over uneven tiles in a shopping mall, but I didn't talk to any other patrons and I only began to feel my injuries a couple of days later. How can a lawyer help prove that the dangerous condition caused my injuries?
Our lawyers will go to the scene of the accident to document the conditions that caused your accident. If the dangerous conditions have already been corrected because time has passed, we will fight to recover the surveillance videos that most shopping centers now regularly maintain. We can also interview mall employees who may have been in the vicinity and witnessed your fall. We do have to go to work fast, so contact our offices as soon as possible so that we can work to preserve any available evidence.
What types of compensation can I recover after I was injured in a slip and fall accident in the mall?
Like any other personal injury case, the property owner and the insurance company will be responsible for compensating you for all medical expenses, potential future medical expenses, lost wages, salary or benefits that result from the time you had to take off work, as well as pain and suffering if your injury was particularly severe. The exact level of damages available will depend upon the severity of your injury and the evidence that we are able to gather to establish your right to financial compensation.