What Should You Do if You're Injured in a Parking Lot Accident?
July 20, 2020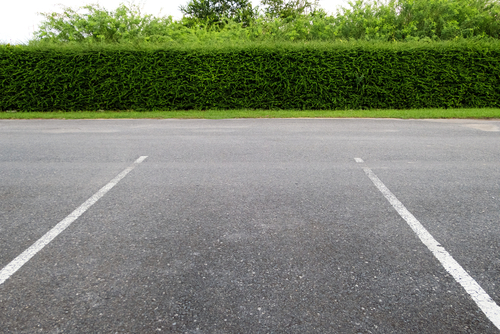 Parking lots and structures, especially those located in shopping centers, office buildings, or residential complexes can be dangerous places that give rise to accidents due to the large numbers of vehicles and pedestrians in close proximity to one another. Drivers typically have limited visibility in parking lots and may be distracted by their surroundings, other occupants in their vehicle, or their cell phones. Although parking lot accidents tend to result in less severe injuries and property damage than other kinds of motor vehicle accidents due to the lower speeds involved, these cases may nonetheless still prove incredibly complicated when it is unclear who may have been at fault for the accident. 
Why Accidents Occur When Entering or Leaving Parking Lots
Drivers are expected to check their surroundings when entering or pulling out of a parking space. This includes checking rear-view cameras, rear-view and side-view mirrors, and physically turning around to check blind spots as well. Parking lot accidents can occur when drivers fail to observe a pedestrian (children are particularly susceptible to this) or fail to notice another vehicle already backing out or moving down the parking row. As a general rule, once one vehicle has started to move in reverse, other drivers also backing out of nearby spaces are expected to stop and wait and give that first driver sufficient room to safely exit the parking space. As a result, in multi-vehicle parking lot accidents, there can be significant dispute over which driver started to move first. Even if you struck another vehicle while backing up, you shouldn't necessarily assume that you were at fault for the accident.
Yielding in Parking Lots
The rules for yielding in parking lots can be different from the rules for yielding on the road. Although some rules may seem obvious, such as reversing vehicles must yield to vehicles traveling in the parking lane (which have right of way), and always yielding to pedestrians anywhere in a parking lot, other yielding rules in parking lots and parking structures may not seem intuitive. For example, in parking lots that have perimeter lanes, traffic in the perimeter lane has right of way over vehicles coming from a parking lane (unless traffic signs or controls give the right of way to vehicles coming from the parking lane).
Liability of Parking Lots Owners for Accidents
Although liability for parking lot accidents is typically limited to the individuals involved in the accident, under certain circumstances the owner or operator of a parking lot or parking structure may bear some liability for an accident that occurs on the lot. For example, owners and operators may be liable for accidents if the parking lot or parking structure was designed in such a way that increased the risk of an accident, or if poor maintenance of the lot or structure created a risk of an accident. When these circumstances occur, injured or damaged parties may be entitled to seek compensation from the parking lot or structure's owner or operator under a premises liability claim.
Contact a Hazlet Personal Injury Lawyer to Discuss Your Parking Lot Accident Case in New Jersey
Did you or a loved one sustain serious injuries due to a parking lot accident in New Jersey? Don't let the medical bills pile up while you wait for the negligent party or their insurance company to do the right thing. Right now, you need an aggressive personal injury attorney on your side, fighting to get you the compensation you need, want, and deserve. The skilled attorneys at Rudnick, Addonizio, Pappa & Casazza PC represent clients injured because of parking lot accidents in Old Bridge, Piscataway, New Brunswick, Perth Amboy, and throughout New Jersey. Call (732) 264-4400 or fill out our online contact form to schedule a consultation about your case. We have an office conveniently located at Park Village, 25 Village Court Highway, #35, Hazlet, NJ 07330, as well as offices in East Brunswick.
The articles on this blog are for informative purposes only and are no substitute for legal advice or an attorney-client relationship. If you are seeking legal advice, please contact our law firm directly.