Navigating the Complexities of Parking Lot Accidents in New Jersey: A Comprehensive Guide
September 13, 2023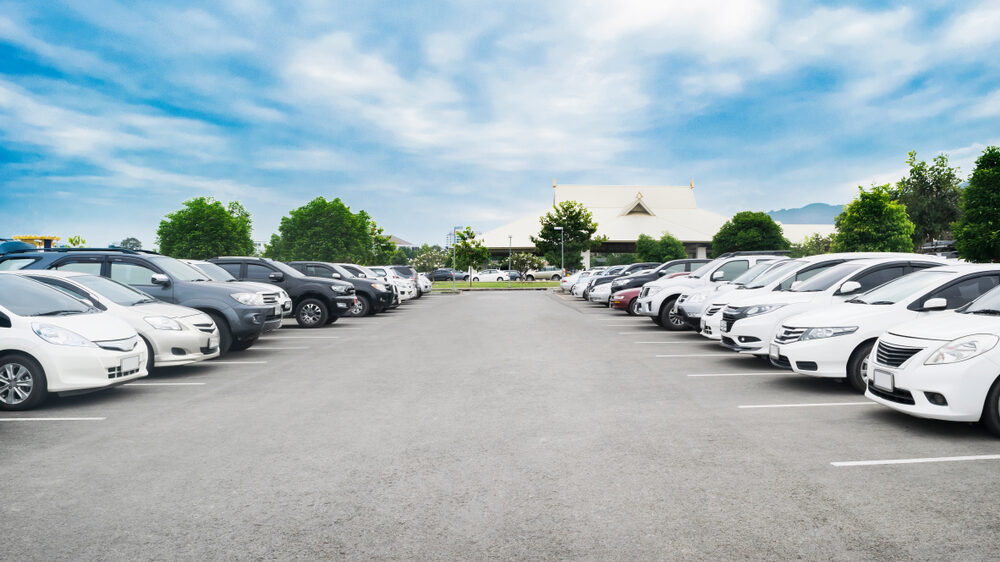 Parking lots—those ubiquitous spaces outside shopping centers, office buildings, and residential complexes—are much more than just areas to leave your car. They're intricate mazes where vehicles and pedestrians intersect, sometimes leading to unfortunate accidents. Although parking lot accidents typically occur at lower speeds, their legal complexities can be equally challenging to navigate.
The Intricacies of Accidents in Parking Lots and Structures
Parking lots pose a unique set of challenges for drivers, mainly because of the restricted visibility and increased distractions. For example, it's easy for a driver to become preoccupied with finding the perfect parking spot, operating a GPS, or managing unruly passengers. Additionally, limited sightlines often obstruct views of oncoming traffic or pedestrians, making accidents more likely to occur. The resulting car accidents, although generally less severe than those happening on open roads, can still raise complicated liability questions.
What Triggers Parking Lot Accidents?
Drivers are obligated to maintain a heightened sense of awareness when entering or leaving parking spaces. Utilizing rear-view cameras, checking mirrors, and physically looking over one's shoulder are vital steps in minimizing risk. Yet accidents can happen due to oversight, especially when drivers don't notice a pedestrian (children are more vulnerable) or another vehicle moving in their vicinity.
Yielding Rules Unique to Parking Lots
While road rules are fairly standard, parking lots have their own set of yielding guidelines that might not be immediately intuitive. Obvious rules include giving way to vehicles already in the driving lane and always yielding to pedestrians. But did you know that in parking lots with perimeter lanes, vehicles in those lanes usually have the right of way over those coming from a parking lane? These nuances require an extra level of attentiveness for all drivers.
Insurance Coverage and Parking Lot Accidents
Understanding your insurance coverage is crucial when involved in a parking lot accident. Different types of coverage, such as collision, comprehensive, and personal injury protection (PIP), can play roles in how damages are compensated. For instance, PIP could cover medical expenses irrespective of who is at fault. Knowing your coverage can help you better navigate the post-accident landscape and may affect your legal strategy moving forward.
When Parking Lot Owners Share Liability
It's worth noting that sometimes the responsibility for an accident may extend beyond the drivers involved. Under certain conditions, parking lot owners or operators might also be held accountable. For example, a poorly designed parking layout or inadequate maintenance that contributes to an accident could make the property owner or manager liable. In such instances, injured parties may have a valid premises liability claim against the owner or operator of the parking lot.
Filing a Personal Injury Claim
If you've suffered injuries from a parking lot accident, it's important to know how to proceed with a personal injury claim. In New Jersey, you typically have two years from the date of the accident to file a claim. Documentation is key; collect all relevant medical records, police reports, and evidence like photographs or witness statements. Consult with an attorney to evaluate the merits of your case and guide you through the legal process.
Contact Rudnick, Addonizio, Pappa & Casazza PC Today For a Free Consultation About Your Car Accident Case
Accidents happen when you least expect them, especially in settings as commonplace as a parking lot. But common doesn't mean simple—navigating the legal intricacies of a parking lot accident requires a sharp focus and deep understanding of New Jersey laws.
That's where Rudnick, Addonizio, Pappa & Casazza PC come in. With years of experience in representing clients across Old Bridge, Piscataway, New Brunswick, Perth Amboy, and throughout New Jersey, we're here to shoulder the legal burden so you can focus on what truly matters—your recovery.
From the first consultation to the final settlement, our dedicated team is committed to fighting for the compensation you rightfully deserve. Don't navigate this challenging time alone; let us guide you every step of the way. Reach out today for a consultation and take the first step towards peace of mind.
Disclaimer: The information provided in this article is solely for educational purposes and does not substitute for professional legal advice. For any legal concerns, consult directly with our law firm.