Evidence in Car Accident Cases
July 12, 2020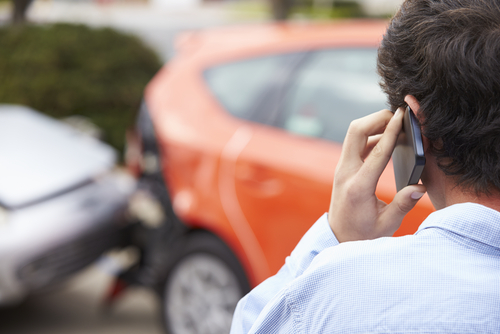 In any car accident, even a seemingly-minor fender bender, you should still take efforts to collect evidence as soon as possible after the crash. Key pieces of evidence, such as photos or video of the accident scene, witness statements, or police accident reports may later prove useful in developing a strong, persuasive legal claim for compensation for any injuries or property damage you have suffered in the accident. Physical evidence may be lost and witnesses' memories can fade over time, so it is important to move quickly to gather evidence following a car accident. 
Photographs and Video
If you are physically able to do so or if you can call someone to the scene to safely do so, you should try to take photographs or video of the accident scene, including capturing the entire scene from various angles along with details such as debris from the collision, skid marks on the road, traffic controls and road lines, and the weather, lighting, road, and traffic conditions at the time of the accident. In particular, noting the traffic controls can show which driver had the right of way in the accident, while taking photographs of the scene from the perspective that the other driver was coming from can help show that he or she had good visibility prior to the accident. Debris and closeups of vehicle damage can help to show the severity of the accident.
You should also note whether there were any nearby surveillance cameras that may have caught the accident; their footage can also help show how the accident occurred.
Eyewitness Statements
Every driver involved in a car accident is required to stop and check with the other driver(s) and exchange contact and insurance information if requested (failing to stop or leaving the scene before checking with the other drivers or before police/fire/EMS arrive constitutes the crime of fleeing the scene of an accident). If drivers involved in the accident don't stop, you should try to record the make, model, and color of their vehicle and their license plate number; if you didn't happen to see these details, another eyewitness to the accident may have done so.
Other people not involved in the crash may be willing to provide a statement or to testify about what happened in the accident. You should be sure to at least get their contact information, and if you think you will need their testimony, try to get a statement from them as soon as possible after the accident before their memory begins to fade.
Police Accident Reports
If you or one of the other drivers in the accident reports the collision to law enforcement, the police will prepare an accident report. You should be sure to get a copy of this report if one is prepared. A police accident report will contain important information including evidence noted by the officer, whether any drivers were cited or arrested for the accident, and potentially even the officer's determination as to who was at fault for the accident. Even though a police officer's determination of fault is not binding on a later legal claim, it can be highly persuasive evidence.
Vehicle Damage/Repair Reports
Finally, vehicle damage reports that may be filed with the state registry of motor vehicles can also provide important evidence in a claim. If no such report was filed, you may be able to obtain copies of repair reports from the mechanics or body shops that repaired the damage to the vehicles involved in the accident.
Contact a Hazlet Personal Injury Lawyer to Discuss Your Car Accident Case in New Jersey
Did you or a loved one sustain serious injuries due to a car accident in New Jersey? Don't let the medical bills pile up while you wait for the negligent party or their insurance company to do the right thing. Right now, you need an aggressive personal injury attorney on your side, fighting to get you the compensation you need, want, and deserve. The skilled attorneys at Rudnick, Addonizio, Pappa & Casazza PC represent clients injured because of car accidents in Middletown, Howell, Marlboro, Manalapan, and throughout New Jersey. Call (732) 264-4400 or fill out our online contact form to schedule a consultation about your case. We have an office conveniently located at Park Village, 25 Village Court Highway, #35, Hazlet, NJ 07330, as well as offices in East Brunswick.
The articles on this blog are for informative purposes only and are no substitute for legal advice or an attorney-client relationship. If you are seeking legal advice, please contact our law firm directly.