Underinsured Motorist Insurance & Pain and Suffering Damages
May 20, 2020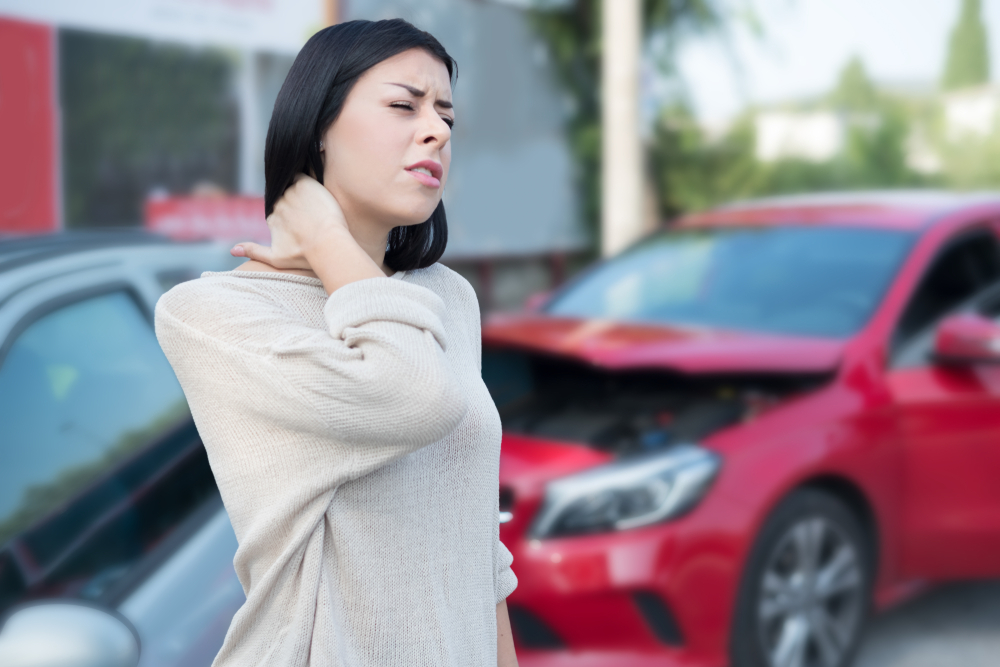 Like many other states, New Jersey goes by the no-fault insurance rule when it comes to compensation after a car accident. And if your policy won't cover all damages and the at-fault driver has little or no insurance, the next step is often to turn to your underinsured motorist policy. But what if the accident was severe? Will the policy cover pain and suffering for long-term costs? Here is how to approach insurance issues after a car wreck and what to do when a policy limit just isn't enough.
Use Your Personal Policy First
Just like all no-fault insurance states, you must first file a policy against your personal insurance before considering other options. New Jersey is one of ten states that require all drivers to have personal injury protection. After you file a claim, your carrier will cover medical expenses, lost wages, and property damage up to the policy limit.
When Your Personal Injury Policy Isn't Enough
If your personal injury policy isn't enough to cover all your damages, the next step is to file a claim against the other driver's policy. Just like the personal policy, your recovery will be capped at the other person's policy maximum. So no matter what settlement you and the other party might come to after negotiations, your maximum recovery will be limited by their insurance company, who won't pay any more than the policy limit.
At this point, it is a good idea to seek help from an attorney. They can perform a search to locate any potential assets that the at-fault driver may have to cover the rest of the damages. For example, the other motorist may be underinsured, but an attorney manages to locate a vacation property that will cover your costs. This is rare, as most underinsured/uninsured motorists lack proper coverage due to financial constraints. It is here that you turn to your underinsured/uninsured insurance.
What Does My Underinsured Policy Cover?
After these options are exhausted, you may then file a claim against your underinsurance motorist coverage. After they conduct an investigation to make sure your claim is indeed covered by the policy, they will assess how much you will need to properly compensate you. This policy covers all the expected losses such as medical bills, lost wages, property damage, and other out of pocket costs related to the crash. And yes, this includes damages for pain and suffering.
While you may not need your underinsured motorist policy after every accident, it is imperative that you notify your carrier after all collisions, and be aware of any filing deadlines the company may have to ensure coverage. It is also important to seek the expertise of a personal injury attorney to make sure that you are requesting the right amount of compensation from your carrier, and that you have all the proper evidence to support your claim. Your insurance company won't pay any more than your policy limit, but making sure that you get the maximum amount possible for your injuries is vital after a serious accident.
Contact a New Jersey Personal Injury Lawyer to Discuss Your Car Accident Case Today!
Did you or a loved one sustain serious injuries due to a car accident New Jersey? Don't let the medical bills pile up while you wait for the negligent party or their insurance company to do the right thing. Right now, you need an aggressive personal injury attorney on your side, fighting to get you the compensation you need, want, and deserve. The skilled attorneys at Rudnick, Addonizio, Pappa & Casazza represent clients injured because of car accidents in East Brunswick, Holmdel, Freehold, Marlboro and throughout New Jersey. Call 866-567-0135 or fill out our online contact form to schedule a consultation about your case. We have an office conveniently located at 197 State Route 18 South Suite 3000 in East Brunswick, as well as offices in Hazlet.
The articles on this blog are for informative purposes only and are no substitute for legal advice or an attorney-client relationship. If you are seeking legal advice, please contact our law firm directly.