How to Avoid a Car Accident on Thanksgiving
November 22, 2020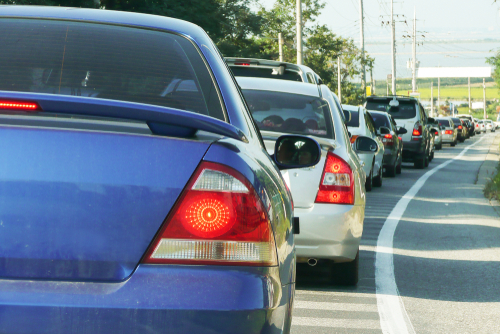 Thanksgiving brings many families together to celebrate. Celebrations may include frequent travel from one location to another, more time spent on the road, alcohol consumption during dinners, and even nights out with hometown friends. All of these factors lead to an increase in the number of car accidents over the Thanksgiving holiday.
Read more: What Is PIP Coverage in NJ?
Common Injuries Following Holiday Car Accidents
These car accidents can lead to many life-changing injuries. A few of the most common injuries include:
Broken bones
Sprains
Internal bleeding
Back and neck problems
Deep lacerations
Getting in a car accident any day of the year can be inconvenient and painful. But getting into one during the holiday weekend can be even more difficult to navigate because you may be away from home. You may not have someone nearby to transport you back home. You may be forced to receive vehicle repairs in an unfamiliar shop.
Read more: Everything You Need to Know About Accident Injuries
Tips to Avoid Car Accidents Over the Holiday Weekend
As the holiday weekend gets closer, here are a few tips that you can use to avoid car accidents:
Avoid speeding: You might be tempted to speed to get to dinner faster, but speeding can increase your chances of being in a car accident.
Arrange transportation: Drinking and driving, regardless of the limit, can pose a risky situation. If you plan on drinking, arrange other transportation.
Take breaks: If you are driving a long distance, be sure to pull off the road to take breaks to avoid fatigued driving.
Avoid distractions: Distracted driving paired with long distances can be very dangerous. Put your phone in a place that you won't be tempted to reach for it.
These are just a few of the tips that you can use to be safer this holiday weekend when driving. If you intend to travel out of your city or state, then it can also be helpful to check the weather ahead of time and prepare your vehicle with an emergency kit. Wintry weather will also often lead to car accidents, especially during Thanksgiving weekend, because drivers are not yet used to driving on winter roads.
Read more: What to Do If You Are Involved in an Accident Even If It Is Not Your Fault
What To Do if You Are in An Accident
If you find yourself in a car accident this holiday weekend, be sure that you know what steps to take. You should always immediately receive any medical care that you need, while also reporting the accident. It can also be helpful to exchange insurance information with the other driver. If possible, gather the contact information of any witnesses.
Even if you do not receive medical care, continue to monitor your condition for the next couple of days. Many injuries can be masked by the fear and adrenaline that comes with an accident. It can also be helpful to reach out to a car accident lawyer to evaluate your options. Car accidents can lead to many costs, including medical care and vehicle repairs. Don't skip medical care because of its cost. Ensure you are safe first, and then reach out to a car accident lawyer who can help you protect your rights. We can help determine who is at fault and fight for any compensation that you deserve.
Read more: What Should You Do if You're Injured in a Parking Lot Accident?
Contact a Manalapan Personal Injury Lawyer to Discuss Your Car Accident Case in New Jersey
Did you or a loved one sustain serious injuries due to a car accident in New Jersey? Don't let the medical bills pile up while you wait for the negligent party or their insurance company to do the right thing. Right now, you need an aggressive personal injury attorney on your side, fighting to get you the compensation you need, want, and deserve. The skilled attorneys at Rudnick, Addonizio, Pappa & Casazza PC  represent clients injured because of a car accident in Middletown, Howell, Marlboro, Manalapan, and throughout New Jersey. Call (732) 264-4400 or fill out our online contact form to schedule a consultation about your case. We have an office conveniently located at Park Village, 25 Court Highway #35, Hazlet, NJ 07730, as well as an office in East Brunswick, NJ.
The articles on this blog are for informative purposes only and are no substitute for legal advice or an attorney-client relationship. If you are seeking legal advice, please contact our law firm directly.