Will I Lose My License If I'm Charged with Reckless Driving in NJ?
September 10, 2020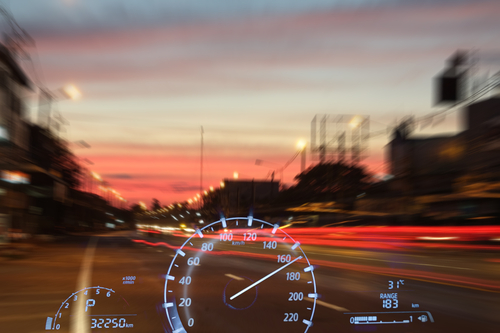 Reckless driving is one of the most commonly cited criminal traffic violations in New Jersey. Many times, police will stop a vehicle for reckless driving only to discover that the driver is under the influence of alcohol or drugs, resulting in an additional DWI charge. If, in a police officer's judgment, a driver is operating his or her vehicle in a reckless manner, that is sufficient to initiate a traffic stop; reckless driving is also a sufficient basis for a conviction for driving under the influence of alcohol if the driver has alcohol in his or her system but is under the legal limit.
Motorists in New Jersey should familiarize themselves with the state's reckless driving law and the potential consequences of a conviction for reckless driving.
What Is Reckless Driving?
Reckless driving is statutorily defined as operating a motor vehicle "heedlessly, in willful or wanton disregard of the rights or safety of others, in a manner so as to endanger, or be likely to endanger, a person or property." In order words, if you know or should know that the way you are driving is likely to lead to damage to property or injury to others and you continue to drive in that manner, you can be convicted of reckless driving.
Read more: What Is the Penalty for Texting and Driving in New Jersey?
Penalties for a Reckless Driving Conviction
A citation for reckless driving will result in five points being added to your New Jersey driver's license; one more point assessed anytime within the next three years will result in a legally-mandated insurance surcharge, while a reckless driving conviction alone puts you nearly halfway to a license suspension in New Jersey.
Although a criminal conviction for reckless driving doesn't have nearly as serious a sentence as other criminal traffic violations, such as DWI, the penalties can nonetheless still be serious. In addition to the driver's license points, a first conviction for reckless driving can also result in a sentence of up to 60 days in jail, a fine of $50 to $200, and a potential driver's license suspension of up to 90 days imposed in the court's discretion. A second or subsequent reckless driving conviction carries increased penalties of jail time of up to three months, fines between $100 and $500, and potential license suspension of up to six months. 
Read more: Defenses to Reckless Driving Charges in New Jersey
Careless Driving
New Jersey also outlaws "careless driving," which is defined by statute as operating "a vehicle careless, or without due caution and circumspection, in a manner so as to endanger, or be likely to endanger, a person or property." 
A conviction for careless driving results in two points being imposed on your New Jersey driver's license and a fine of $85. If you have a previous license suspension or if the trial court finds other aggravating factors in your case, it may choose to impose jail time and/or a license suspension.
Read more: Is Driving While Under the Influence a Crime or Traffic Offense in NJ?
Reckless vs. Careless Driving
Reckless driving differs from careless driving in two key ways: seriousness, and intent. Careless driving is a less serious or less dangerous form of driving than reckless driving. In addition, while a reckless driver knows that their driving may lead to harm, a careless driver may only be negligent in that he or she is unaware that his or her driving is likely to lead to injury or property damage.
Contact an Experienced Hazley Criminal Defense Lawyer About Your Reckless Driving Charges in New Jersey
Were you arrested or charged with reckless driving in New Jersey? The consequences of a conviction could be severe, leaving you with a permanent criminal record and possibly even sending you to jail. That is why you need to speak with a qualified criminal defense attorney as soon as possible about your case. The attorneys at Rudnick, Addonizio, Pappa & Casazza PC have successfully represented clients charged with reckless driving in Middletown, Howell, Marlboro, Manalapan, and throughout New Jersey. Call (732) 264-4400 or fill out the online contact form to schedule a consultation with a member of our legal team. We have an office conveniently located at 25 Village Court Highway, #35, Hazlet, NJ 07730, as well as offices located in East Brunswick.
The articles on this blog are for informative purposes only and are no substitute for legal advice or an attorney-client relationship. If you are seeking legal advice, please contact our law firm directly.