Is Driving While Under the Influence a Crime or Traffic Offense in NJ?
April 23, 2020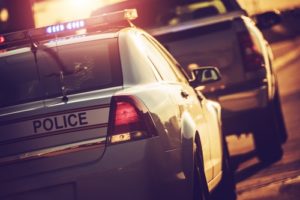 About one in every 220 Americans will get arrested for a DUI at some point in their lives. If the police suspect you're under the influence while behind the wheel, then they could take you to jail. That has a lot of people wondering – is a DUI considered a traffic violation or a crime? What should you expect if you get charged with a DUI in New Jersey? Learn everything you need to know below.
Related blog: New DUI laws in NJ: What you need to know
DUI in New Jersey: Traffic Offense or a Crime?
Since you can go to jail for a DUI, most assume that the act is considered a crime. It's not, though. According to the law in our state, a DUI is considered a traffic violation. Despite its distinction, DUIs are still very serious. Here's what could happen if you get stopped for drinking and driving:
The officer will ask you for your license, registration and insurance information
The officer may ask you, "have you been drinking tonight?"
The police may ask you to step out of the car and comply with a field sobriety test
If you do not pass the field sobriety test, then you may be asked to use a breathalyzer
Depending on the circumstances, the officer may decide to arrest you
You'll get taken to jail, booked and placed in a cell
Wondering if it's possible to refuse to take a breathalyzer in New Jersey? Click the link to learn more.
If you're convicted of a DUI, then the offense will not go onto your criminal record. Despite that, you could still face jail time, significant fines and other penalties. You could be required to use an interlock ignition device, which is like a breathalyzer that controls your car. On top of that, you may be ordered to attend alcohol or drug education courses.
What to Expect After a DUI Charge in NJ
It's a frightening experience to wake up in a jail cell and know that you're not free to leave. After you're charged, a bail amount will be set. If you can pay bail, then you can leave jail until your court date. It's important to hire a lawyer if you've been charged with a DUI. An attorney can help you determine what your best legal options are. If it's your first DUI, then you might be eligible for a diversionary program.
Contact an Experienced East Brunswick DWI Defense Attorney About Your Drunk Driving Charges in New Jersey
Have you been charged with a DWI or DUI offense in New Jersey? A drunk driving conviction could leave you with a permanent record, and it could result in your driver's license being suspended for a very long time. That is why it is imperative that you speak with a qualified DWI defense lawyer about your case. The lawyers at Rudnick, Addonizio, Pappa & Casazza PC represent clients charged with drunk driving, breath test refusal, and related offenses in Keyport, Union Beach, Holmdel, Atlantic Highlands, and throughout New Jersey. Call 866-567-0135 or fill out our confidential online contact form to schedule a free consultation about your case. We have an office located at 197 State Route 18 South, Suite 3000, East Brunswick, as well as offices in Hazlet.
The articles on this blog are for informative purposes only and are no substitute for legal advice or an attorney-client relationship. If you are seeking legal advice, please contact our law firm directly.