Is It Possible to Refuse to Take a Breathalyzer in New Jersey?
March 4, 2020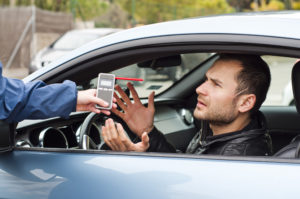 When you're pulled over because the police suspect that you have been drinking alcohol and are driving while intoxicated, you may be advised to take a breathalyzer test. While many motorists believe that they must comply and take the test to provide the police with results, this is not true. As a motorist in the state of New Jersey, you can politely decline to take the breathalyzer test. This does not mean that the police are going to leave you alone. In fact, they may choose to arrest you on the spot and take you down to the police station. However, you do not have to give in and agree to take the breathalyzer test if you do not want to do so.
What Are the Penalties?
Before agreeing to take a breathalyzer test, be sure to know of the penalties associated with failing the test, which would include:
License suspension for more than six months with a fine of up to $500
Loss of license for up to two years and a fine of up to $1000 if it is your second offense
Ten-year suspension for third-time offenders
The penalties are quite serious. You could lose the ability to drive your vehicle for a long time, which may not be ideal for you when you rely on the vehicle to get to different places, such as work, the grocery store, and anywhere else you might need to go.
For additional information on DUI charges and penalties in NJ, click the link.
Paying Higher Fines
When pulled over in a school zone, submitting to a breathalyzer test, and failing it, the fines that you would be expected to pay are even higher. You can refuse to take the test. While it is optional, it does not mean that you will get away with driving while intoxicated if that is something that you were doing. It is possible for you to still end up convicted of driving under the influence of alcohol. And, if you are convicted, you will end up having to deal with the consequences that come along with it.
The Trouble with Your Defense
When you do not take a breathalyzer test, your attorney might need to work harder to come up with a suitable defense for you. For example, your attorney may claim that you were illegally pulled over in the first place. Depending on the situation at hand, your attorney may claim that you were the victim of racial profiling. However, each situation is different. The type of defense used to help win a case varies from case to case base on the circumstances surrounding it.
While it is possible to get charged for refusing to take the test, the arresting officer must have read the proper information to you beforehand. The information provided to you would have covered several important topics, including the reason for your arrest, your requirements as a driver, your right to obtain independent samples for your own records, and the summons you can receive for your refusal. If you were arrested and refused to take the breathalyzer but an officer never read this important statement to you, the attorney that you hire could use this to your defense to get you out of trouble.
Contact an Experienced East Brunswick Criminal Defense Lawyer About Your Driving Under the Influence Charges in East Brunswick
Were you arrested or charged with driving under the influence or breath test refusal in New Jersey? The consequences of a conviction could be severe, leaving you with a permanent criminal record and possibly even sending you to jail. That is why you need to speak with a qualified criminal defense attorney as soon as possible about your case. The attorneys at Rudnick, Addonizio, Pappa & Casazza PC have successfully represented clients charged with driving under the influence in East Brunswick, Hazlet, Union Beach, Holmdel, and throughout New Jersey. Call 866-567-0135 or fill out the online contact form to schedule a consultation with a member of our legal team. We have an office conveniently located at 197 State Route 18 South Suite 3000 in East Brunswick, NJ 08816 as well as offices located in Hazlet.
The articles on this blog are for informative purposes only and are no substitute for legal advice or an attorney-client relationship. If you are seeking legal advice, please contact our law firm directly.
Disorderly conduct consists of any improper behavior such as fighting, threats of violence, or creating a dangerous atmosphere.