How a DWI Could Affect Your Teaching Career
September 1, 2022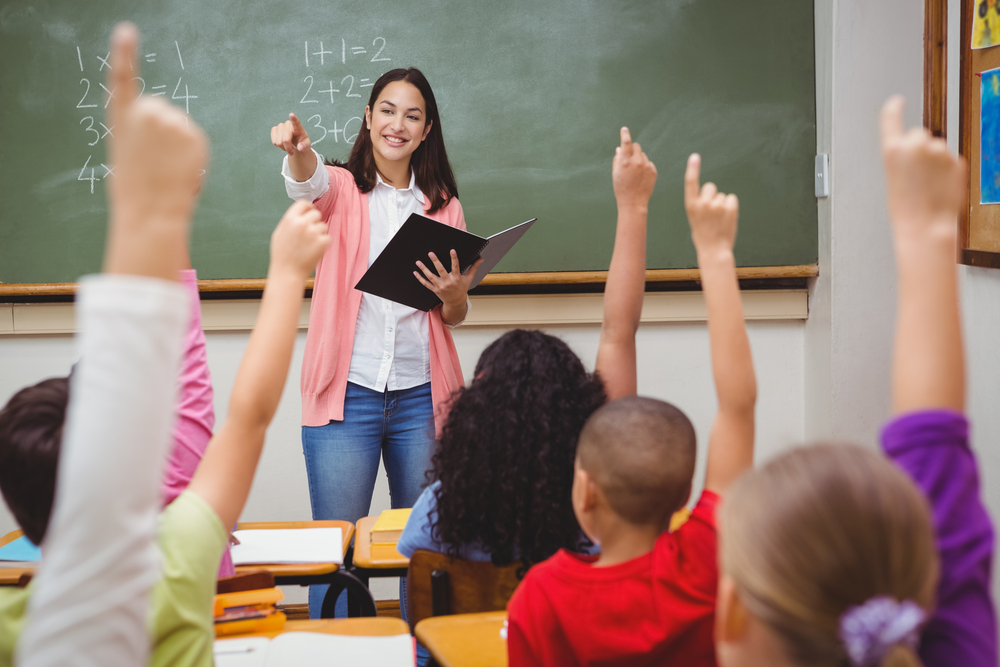 DWI charges are never convenient. They can lead to expensive fines and jail time. Many people don't realize that in addition to the short-term consequences of a DWI charge, it may also affect you long-term. DWI charges can have negative implications on your professional career, especially if you're a teacher.
How Do DWI Charges Affect Your Career?
If convicted of a DWI charge, you may be left with a permanent criminal record. Some careers prohibit employees with a criminal record. Teachers are required to follow rules and restrictions from the New Jersey Department of Education. Chances are when you filed for your state teaching license, the board conducted a background check.
The board may conduct ongoing background checks and may suspend or revoke a professional license for any conduct that's unbecoming of a teacher. This may include a DUI or DWI. The state board also expects teachers to report a DUI or DWI arrest within 14 days. If convicted, you must notify them within one week. Failing to notify the board of a DWI arrest or conviction can lead to you losing your license.
Does a DWI Mean Automatic Suspension?
The New Jersey Department of Education doesn't have specific rules as to who may be suspended or fired following a criminal conviction. Chances are, if you don't notify the board within the allocated time limit, the board will suspend your license. Otherwise, the superintendent decides what disciplinary action to take during a pending case.
If convicted, the teacher is expected to meet with the New Jersey Board of Education to discuss their options. The board will consider a variety of factors in addition to the DWI charge. They may consider things like:
The teacher's BAC level at the time of the arrest
If the teacher was working at the time of the arrest
If there were any other passengers present at the time (especially a child)
If drug use was present
The board will also likely consider if it's a first offense, or if the teacher has prior offenses. A first-time offense with no other aggravating factors has the best chance of not affecting your teaching license. Public pressure may also affect the board's decision. Some arrests are public information. If a parent learns that their child was arrested for a DWI, they may request the board to suspend or fire them.
Your Options Following a DWI as a Teacher
A DWI conviction as a teacher could potentially lead to you losing your teaching license. If you're being charged with a DWI, it's important to reach out to a DWI lawyer as soon as possible. The state has strict time limits on how long you have to notify the board. Knowing what to say when you meet with the school's superintendent and the board can also be helpful.
The more time you have, the better of a defense you can build. DWI charges won't go away on their own. The consequences are too great to navigate alone. Save your career and reputation by talking with a DWI lawyer today. If possible, getting your DWI case dropped is the best option with the least consequences.
Contact an Experienced Hazlet DWI Defense Attorney About Your Drunk Driving Charges in New Jersey
Have you been charged with a DWI or DUI offense in New Jersey? A drunk driving conviction could leave you with a permanent record, and it could result in your driver's license being suspended for a very long time. That is why it is imperative that you speak with a qualified DWI defense lawyer about your case. The lawyers at Rudnick, Addonizio, Pappa & Casazza represent clients charged with drunk driving, breath test refusal, and related offenses in Edison, Freehold, Perth Amboy, Long Branch, and throughout New Jersey. Call (732) 264-4400 or fill out our confidential online contact form to schedule a free consultation about your case. We have an office located at Park Village, 25 Village Court Highway #35, Hazlet, NJ, 07730 in addition to an office located in East Brunswick, NJ.
The articles on this blog are for informative purposes only and are no substitute for legal advice or an attorney-client relationship. If you are seeking legal advice, please contact our law firm directly.