New DUI Laws in NJ: What You Need to Know
December 3, 2019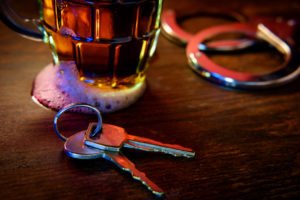 Changes to DUI Law for First-Time Offenders in New Jersey
Do you know anyone who has been convicted of a DUI? If so, then you already know how stressful it is to lose your ability to drive after a conviction. New Jersey lawmakers have decided to make a change in DUI laws that will allow first-time offenders to keep their license. Learn more below.

To Drive or Not to Drive
In the past, a DUI conviction in New Jersey meant that you'd lose your driver's license for several months. This penalty resulted in a lot of unintended consequences. Those convicted of a DUI were unable to get to their jobs or even to the grocery store without hitching a ride. Lawmakers in New Jersey became aware of these problems when the advocacy group Mothers Against Drunk Driving brought them to their attention.
In response, new laws have been passed. Beginning in December, you won't immediately lose your license if you're convicted of a DUI for the first time. You'll be able to bypass this penalty by putting new technology into your car. An interlock ignition system prevents your car from starting if it detects your blood alcohol content is above the legal limit.

Common Defenses Against a DUI Charge
Keeping your driving privileges is important, but the best possible scenario would be to avoid all criminal penalties. In order to do so, you'll need to avoid getting convicted of a DUI. So, how do you defend yourself against a drinking while driving charge? Here are some of the most commonly used defense strategies:
Duress – you committed the crime under the threat of force
Necessity – you committed the crime to prevent some greater harm
Mistake of fact – you didn't think you were intoxicated
Entrapment – you wouldn't have driven drunk if the police didn't encourage you to do so
Involuntary intoxication – you didn't know you ingested alcohol
Improper traffic stop – police didn't have a reason to pull you over
Faulty test results – the breathalyzer or field sobriety test results are inaccurate
Improper police behavior – the police violated your rights during the arrest
Are you trying to figure out the best way to defend yourself? You'll need to consider not only these strategies but also the specific circumstances and evidence related to your case. A criminal defense attorney can help.

Contact an Experienced Middletown DWI Defense Attorney About Your Drunk Driving Charges in New Jersey
Have you been charged with a DWI or DUI offense in New Jersey? A drunk driving conviction could leave you with a permanent record, and it could result in your driver's license being suspended for a very long time. That is why it is imperative that you speak with a qualified DWI defense lawyer about your case. The attorneys at Rudnick, Addonizio, Pappa & Casazza P.C. represent clients charged with drunk driving, breath test refusal, and related offenses in Keyport, Union Beach, Holmdel, Atlantic Highlands, and throughout New Jersey. Call 866.567.0135 or fill out our confidential online contact form to schedule a consultation about your case. We have an office located at 197 State Route 18 South Suite 3000, East Brunswick, NJ 08816 in addition to offices located in Hazlet.

The articles on this blog are for informative purposes only and are no substitute for legal advice or an attorney-client relationship. If you are seeking legal advice, please contact our law firm directly.