Defenses to Reckless Driving Charges in New Jersey
May 31, 2020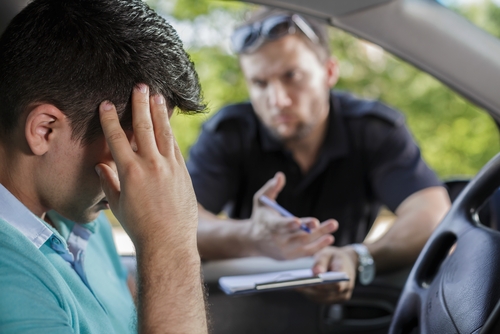 According to the New Jersey Department of Transportation (NJDOT), over a quarter million motor vehicle accidents happen on state roads and highways every year. Of these crashes, over 50,000 cause an injury of some sort, and over 500 result in fatalities. As a result, New Jersey laws are written in a manner to discourage unsafe driving practices, and to punish those who do put others in danger. One of the most commonly cited motor vehicle laws besides drunk driving violations is a charge of reckless driving. But if you are pulled over and charged with reckless driving, there are a few possible defenses that may prevent you from getting in real trouble.
What is Reckless Driving?
New Jersey law defines reckless driving as operating a vehicle in a way "so as to endanger, or be likely to endanger, a person or property." In other words, if a person drives in a manner that places other people or property at risk, they can be charged with reckless driving. And if convicted, someone can face some serious consequences. A first time offense can result in a jail sentence of up to 60 days, as well as monetary fines. Subsequent convictions can mean that a person will spend up to 90 days in jail, in addition to even higher fines. Convictions can also go against your New Jersey driving record (5 points) and make your insurance much more expensive.
What are the Defenses to Reckless Driving Charges?
If you are charged with reckless driving, you have the right to the assistance of a lawyer, just like any other criminal defendant. Your attorney can help you formulate a defense to the reckless driving charges if one of the following situations applies to your case:
Police failed to issue Miranda Warnings/read you your Miranda Rights. They must do so if they wish to question you in police custody.
Your driving did not put any person or property at risk. Basically, this means that your actions failed to meet the actus reus requirement of the criminal charge.
If the reckless driving charge is accompanied by a drunk driving charge, and there is an evidentiary issue that negates provable blood alcohol level, both charges may be dismissed.
Other investigatory issues including misidentified witnesses, submitting the wrong facts of either the accident scene or events, failure to properly and legally obtain testimony or evidence, amongst others.
These are just some of the possible defenses that may swing the events in your favor during reckless driving proceedings. 
Seek Legal Help as Soon as Possible!
If you are arrested and charged with reckless driving, remember that like all criminal defendants you have the legal right to seek the counsel of a defense attorney. Don't talk to police or give any formal or informal statements until you have the opportunity to do so. Waiving this right can put your fight against the charges at a severe detriment. A defense attorney can help you not only formulate your defense, but advocate on your behalf in all criminal proceedings and make sure all of your Constitutional and legal rights are not being violated. 
Contact A New Jersey Criminal Defense Lawyer to Discuss Your Case Today!
Were you arrested or charged with a driving violation in New Jersey? The consequences of a conviction could be severe, leaving you with a permanent criminal record and possibly even sending you to jail. That is why you need to speak with a qualified criminal defense attorney as soon as possible about your case. The skilled attorneys at Rudnick, Addonizio, Pappa & Casazza represent clients in Monmouth County, Middlesex County, Mercer County and Ocean County, including Hazlet, Middletown, Red Bank, Matawan and Marlboro. Call 866-567-0135 or fill out our online contact form to schedule a consultation about your case. We have an office conveniently located at in East Brunswick at 197 State Route 18 South Suite 3000, East Brunswick, NJ 08816, and one at Park Village, 25 Village Court Highway #35, Hazlet, NJ 07730.
The articles on this blog are for informative purposes only and are no substitute for legal advice or an attorney-client relationship. If you are seeking legal advice, please contact our law firm directly.