Wrongful Death Lawsuits in NJ: Do You Have a Claim?
April 1, 2020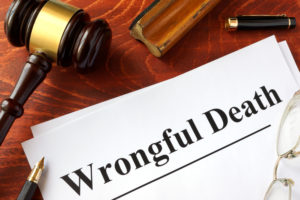 Life is something we often take for granted until it swiftly takes our ability to do so away. When a loved one's life is abruptly cut short as a result of someone else's actions, the sting is felt even deeper.
It's all-to-easy to put the entire blame on someone else, so it can be a real challenge to determine whether you have the basis to seek out a claim to recover your losses or not. Learn everything you need to know about wrongful death claims in New Jersey below.
Relevant blog: Wrongful death claims: an overview
Do I Have the Basis to Seek out a Wrongful Death Claim in NJ?
Not every death situation gives rise to a wrongful death lawsuit. A wrongful death must be caused by someone who had a duty to provide for your loved one's care and failed to do so. Here are the basic elements of a wrongful death lawsuit:
The other party had a duty to provide for the care of your loved one
The other party breached their duty of care
The other person's negligence directly caused your loved one's death
Your loved one's death caused specific damages
You'll need to prove the other party had a responsibility to care for your loved one. Whether they were a motorist or a doctor providing care, you'll need to prove that a duty existed. Then, you'll need to prove that the party breached that duty in some way. A doctor who provides sub-standard care or a reckless driver are both considered negligent parties.
What Losses Can I Recover Through a Lawsuit?
If you have the basis to pursue a wrongful death claim, then you should be able to recover compensation for the financial losses you've suffered. You may be entitled to the following types of damages:
Funeral expenses
A loss of income
Medical bills related to the injury or illness that caused your loved one's death
This compensation is often crucial for families who are struggling through the grief of losing their loved one. Not only will you have to pay for funeral expenses, but you may also have lingering medical bills from before your loved one passed. This money will help cover these expenses while you and your family focus on each other.
Contact a Middletown Personal Injury Lawyer to Discuss Your Wrongful Death Case in New Jersey
Did a loved one suffer a wrongful death in New Jersey? Don't let the medical bills pile up while you wait for the negligent party or their insurance company to do the right thing. Right now, you need an aggressive personal injury attorney on your side, fighting to get you the compensation you need, want, and deserve. The skilled attorneys at Rudnick, Addonizio, Pappa & Casazza PC represent clients injured by wrongful death in Keyport, Union Beach, Holmdel, Atlantic Highlands, and throughout New Jersey. Call 866-567-0135 or fill out our online contact form to schedule a consultation about your case. We have an office conveniently located at 197 State Route 18 South, Suite 3000, East Brunswick, NJ 08816 as well as offices in Hazlet.
The articles on this blog are for informative purposes only and are no substitute for legal advice or an attorney-client relationship. If you are seeking legal advice, please contact our law firm directly.