What Makes it a Wrongful Death?
October 10, 2020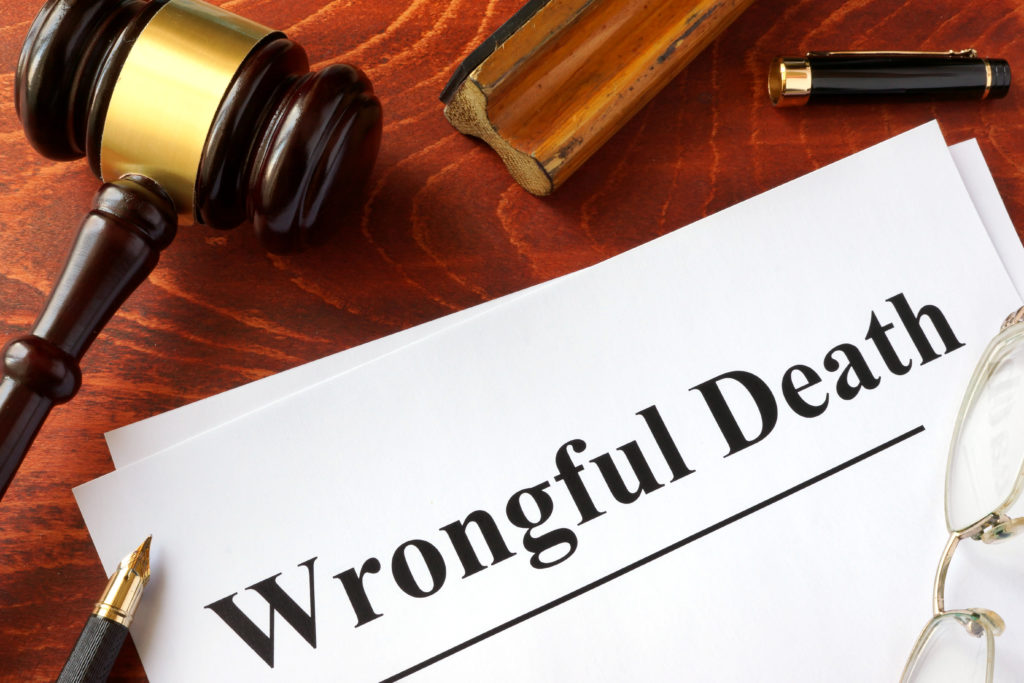 If you're reading this, chances are you've recently suffered a devastating loss. We'd like to extend our deepest condolences to you and your loved ones at this difficult time. 
Trying to find out if your loved one's death may have been preventable is one of the most difficult and heartbreaking things you can do. While death in and of itself is always hard, those feelings can be further compounded when you discover that it was caused by the reckless or careless actions of another person. But what exactly makes a death wrongful? That's what we answer in today's blog post. 
What is a Wrongful Death?
A wrongful death is when someone passes away due to the negligence or misconduct of another person. As such, examples of a wrongful death could include: 
Determining whether or not someone was negligent in a wrongful death case requires meeting four standards. First, it must be established that the defendant owed a duty of care to the plaintiff (the one who passed away). Next, it must be determined that the defendant breached that duty of care that they owed to the plaintiff. If the defendant breached the duty of care, it must then be established that the plaintiff suffered damages (in this case, their untimely passing). The last standard that must be met is that the damages the plaintiff suffered are able to be compensated.
When a wrongful death claim is filed, it's essentially done on the person's behalf because they cannot file a personal injury claim for themselves. Let's take a drunk driver, for example. The defendant (the drunk driver) owed a duty of care to other drivers on the road (the plaintiff) to drive safely. By getting behind the wheel, the defendant broke that duty of care and put innocent lives in danger (this is the breach). The plaintiff suffered damages (death) and the family, who is now facing funeral and burial costs are able to be compensated. 
Who Can File a Wrongful Death Claim?
In New Jersey, the executor of the deceased's will can bring a wrongful death claim forward. If the deceased didn't have a will, then the person who was appointed by a probate court may bring this claim forward. Typically, the deceased's surviving spouse and children are able to bring forward a wrongful death claim. If the deceased did not have a spouse or children, then his or her parents are able to bring forth a claim. If the deceased did not have surviving parents, then his or her nieces, nephews and/or siblings can file a claim.
What Kind of Compensation Will We Get From a Wrongful Death Claim?
If the wrongful death claim is successful, surviving family members can recoup money for the amount of income that the deceased would have earned and contributed to his or her surviving family members. In many cases, the person who passed away provided the main source of financial support to his or her family. Because of this, an economist will usually be used in a wrongful death claim to calculate this amount by taking their income at the time of death and multiplying it by the years the victim would have worked.
Surviving family members can also be compensated for reasonable funeral and medical expenses. Relatives should keep any receipts of payment for these services and bring them to their initial consultation with their attorney. Lastly, the surviving family members can recoup money for the loss of services. An example of this would be what it would cost to hire a babysitter to watch and care for the children.
Contact a Hazlet Personal Injury Lawyer to Discuss Your Wrongful Death Case in New Jersey
Did your loved one pass away due to someone else's negligent actions in New Jersey? Don't let the medical bills pile up while you wait for the negligent party or their insurance company to do the right thing. Right now, you need an aggressive personal injury attorney on your side, fighting to get you the compensation you need, want, and deserve. The skilled attorneys at Rudnick, Addonizio, Pappa & Casazza PC represent clients injured in Freehold, Long Branch, Edison, Woodbridge, and throughout New Jersey. Call (732) 264-4400 or fill out our online contact form to schedule a consultation about your case. We have an office conveniently located at Park Village, 25 Village Court Highway, #35, Hazlet, NJ 07730, as well as offices in East Brunswick.
The articles on this blog are for informative purposes only and are no substitute for legal advice or an attorney-client relationship. If you are seeking legal advice, please contact our law firm directly.