What is Uninsured vs. Underinsured Auto Accident Coverage?
February 5, 2021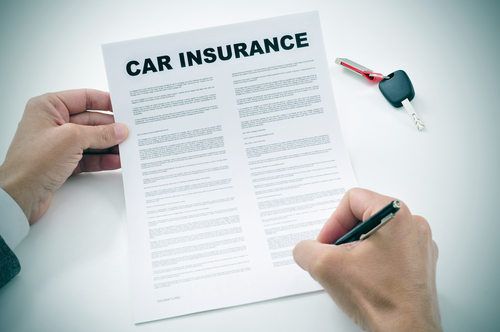 If you are injured or suffer property damage in a car accident where the at-fault driver either doesn't have their own insurance policy or their insurance coverage is insufficient to fully compensate you for your expenses, you may be entitled to turn to your own insurance company for uninsured or underinsured motorist coverage.
Read more: Evidence in Car Accident Cases
What Is Uninsured Motorist Coverage?
Uninsured motorist coverage kicks in when you are involved in a motor vehicle accident caused by a driver that doesn't have any insurance coverage. It can also be used if you are the victim of a hit-and-run accident where the fleeing driver was at fault for the crash.
Although you can still file a personal injury claim against an at-fault driver that doesn't have insurance, in most cases that driver likely won't have significant assets or financial resources to compensate you anyway. Therefore, you can turn to your own insurance policy for compensation under uninsured motorist coverage.
What Is Underinsured Motorist Coverage?
Underinsured motorist coverage is used when you are involved in a motor vehicle accident with a driver whose insurance policy limits are not high enough to fully compensate you for all your losses and expenses from the accident. Underinsured motorist coverage can be triggered if the limits of your coverage are greater than the limit of the at-fault driver's liability coverage. If that is the case, you can seek compensation from your own insurance coverage, up to the limit of your underinsured motorist coverage, for medical expenses, lost income, and pain and suffering.
For example, if you have suffered $200,000 in losses due to an accident caused by a driver who has only $100,000 in liability coverage, while you have $300,000 in underinsured motorist coverage, you might settle with the at-fault driver for their entire coverage and then seek your remaining $100,000 in coverage from your underinsured motorist coverage. However, your insurer may instead require you to assign your car accident claim to your insurance company in exchange for a $200,000 payment under your underinsured motorist coverage, allowing your insurance company to pursue your car accident claim against the at-fault driver.
How Do Uninsured or Underinsured Claims Work?
Typically, your insurance policy likely requires you to notify your insurance company of any motor vehicle accident you've been involved in, even if you weren't at fault, within a few days of the accident in order to be eligible for uninsured or underinsured motorist coverage. You should also promptly notify your insurance company that you may file an uninsured or underinsured motorist claim as soon as you learn that the at-fault driver either doesn't have insurance or that their insurance limits won't be enough to cover your losses.
Once you make the decision to file a claim with the uninsured or underinsured motorist coverage in your policy, the claim will proceed much like a claim against the other driver's insurance company would. The goal of the claim is for you and your insurer to reach a dollar amount you can both agree on for settlement, up to the limit of uninsured or underinsured coverage available to you. If you cannot agree on a figure, you will typically need to take your insurer to arbitration. Your ability to pursue your claim in court in a lawsuit is very limited; typically, you will need to show that your insurer acted in bad faith in rejecting your settlement offer.
Contact a Hazlet Personal Injury Lawyer to Discuss Your Car Accident Case in New Jersey
Did you or a loved one sustain serious injuries due to a car accident in New Jersey? Don't let the medical bills pile up while you wait for the negligent party or their insurance company to do the right thing. Right now, you need an aggressive personal injury attorney on your side, fighting to get you the compensation you need, want, and deserve. The skilled attorneys at Rudnick, Addonizio, Pappa & Casazza PC represent clients injured because of car accidents in Freehold, Long Branch, Edizon, Woodbridge, and throughout New Jersey. Call (732) 264-4400 or fill out our online contact form to schedule a free consultation about your case. We have an office conveniently located at 25 Village Ct., Hazlet, NJ 07730, as well as offices in East Brunswick.
The articles on this blog are for informative purposes only and are no substitute for legal advice or an attorney-client relationship. If you are seeking legal advice, please contact our law firm directly.