What Happens When the At-Fault Driver Doesn't Have Insurance?
March 14, 2022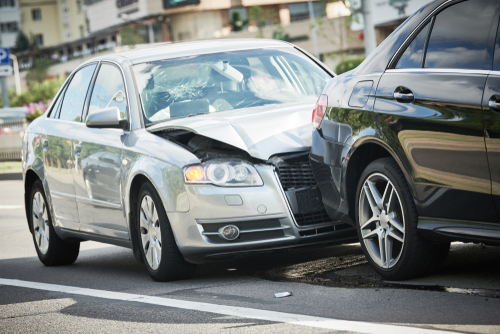 Who's at fault for a car accident doesn't always matter, especially in a no-fault auto insurance state such as New Jersey. However, if your injuries are so severe that your damages exceed the compensation available through your insurance company, deciding who is at fault may be important to your case.
What Does No-Fault Mean?
In a no-fault auto insurance state, each driver turns to their own insurance company for compensation following a car accident. Depending on the severity of the damages, it may not be necessary to decide who is responsible for the car accident. The idea behind no-fault insurance is that drivers can receive faster medical care without having to determine who is liable for the accident.
What is a Third-Party Personal Injury Case?
If your injuries exceed the compensation available from your insurance policy, you may decide to file a third-party personal injury case. This is essentially a lawsuit that seeks additional compensation from the responsible driver. This type of lawsuit can be beneficial in paying for things like medical bills or lost wages.
Depending on the other driver's insurance, it may help to cover some of your costs if the other driver is deemed responsible.
What Happens When the At-Fault Driver Doesn't Have Insurance?
Navigating a car accident can be confusing enough when both drivers have sufficient insurance coverage. The process can get even trickier when the responsible driver doesn't have any insurance.
In this case, your insurance company is still likely to cover a portion of your costs, especially medical bills. Because your own insurance company is responsible for your medical costs, it may not matter that the other driver didn't have insurance. This is covered under Personal Injury Protection (PIP) coverage.
PIP is a requirement to drive in New Jersey, so if you have auto insurance, you likely have PIP coverage. Receiving PIP coverage does usually require that you pay a deductible, but the specific amount depends on your policy. You may also have to pay a percentage of your medical bills, also known as a copayment or deductible.
Another option is to seek compensation through your personal health insurance. Doing this may come with additional costs and may cost more than using your PIP benefits.
What Happens If I'm Injured as a Passenger?
Navigating car insurance after a car accident can get even more confusing if you weren't driving either vehicle. If you were a passenger, there are a few ways you may seek compensation. If you have your own vehicle, it's likely that you have your own auto insurance. Even if you weren't driving your own vehicle at the time of the accident, you may still be able to apply your policy to the accident.
If you don't have auto insurance, you may be able to pay for your damages through a relative's insurance policy, your health insurance policy, or through an association like the New Jersey Property-Liability Insurance Guaranty Association (NJPLIGA). If you have found it difficult to cover your damages, it may also be beneficial to reach out to a personal injury lawyer.
Contact a Howell Personal Injury Lawyer to Discuss Your Car Accident Case in New Jersey
Did you or a loved one sustain serious injuries due to a car accident in New Jersey? Don't let the medical bills pile up while you wait for the negligent party or their insurance company to do the right thing. Right now, you need an aggressive personal injury attorney on your side, fighting to get you the compensation you need, want, and deserve. The skilled attorneys at Rudnick, Addonizio, Pappa & Casazza PC represent clients injured because of a car accident in Middletown, Howell, Marlboro, Manalapan, and throughout New Jersey. Call (732) 264-4400 or fill out our online contact form to schedule a free consultation about your case. We have an office conveniently located at Park Village, 25 Village Court Highway, #35 Hazlet, NJ 07730, as well as an office in East Brunswick, NJ.
The articles on this blog are for informative purposes only and are no substitute for legal advice or an attorney-client relationship. If you are seeking legal advice, please contact our law firm directly.