Two Die in a Motorcycle Accident in Rumson, New Jersey
June 6, 2019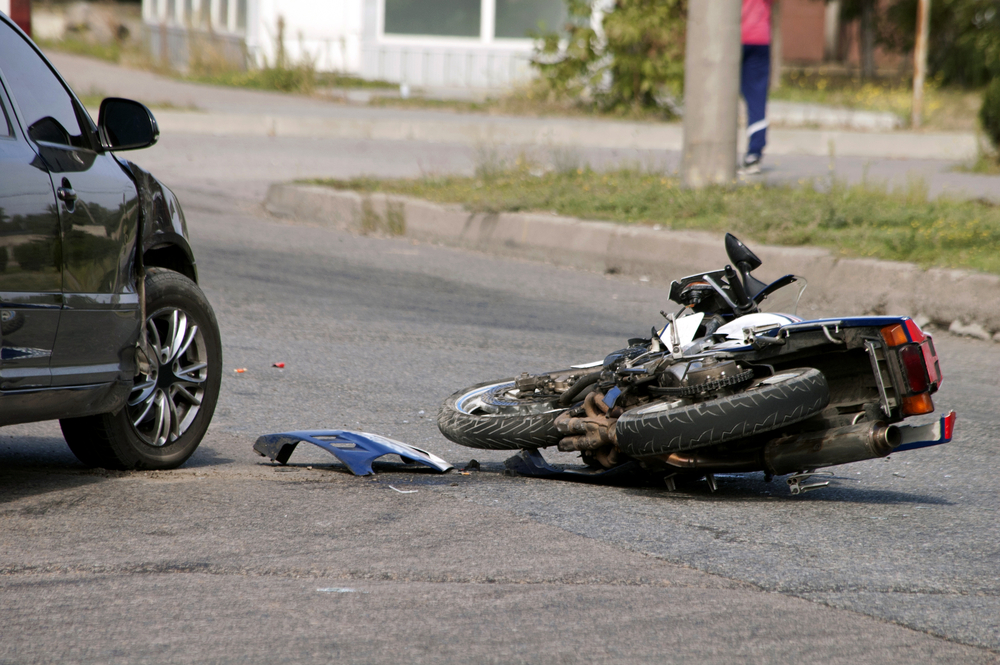 Deadly Motorcycle Accident in New Jersey
Those who ride motorcycles have no protective shield around them in the case of an accident and are vulnerable to severe injuries, which makes the safe operation of motorcycles especially crucial. A man and woman were killed in a motorcycle accident on Saturday, May 19th when their Kawasaki Ninja motorcycle collided with a Jeep Wrangler. Both accident victims were pronounced dead at the scene of the accident at 8:02 PM. The motorcycle passengers were 28 and 29 years of age, and the driver and passenger of the Wrangler were both minors. The motorcycle, which struck the jeep, was no match for the much heavier jeep with its metal body and protective windshield.
Common Mistakes That Lead to Accidents
All who ride motorcycles or drive automobiles on today's congested roads and highways must follow all safety rules and regulations of the road. Traffic laws apply to both the drivers of cars and those who ride motorcycles. All motorcycle riders should wear helmets regardless of whether or not this is required by law in any particular state. Nearly half of those who are involved in motorcycle accidents but who do not wear helmets die of a head injury. Perhaps one of the greatest causes of tragic motorcycle accidents is drunk driving by either the driver of the automobile or motorcycle. Alcohol impairs judgment and makes a driver more careless, especially when distracted by beautiful scenery that is often enjoyed on motorcycle rides. Those who are injured in motorcycle accidents will have their insurance claims and personal injury claims taken much more seriously if they are sober and are wearing a helmet.
Motorcycle Accident is Under Investigation
In the tragic accident of Saturday evening, the minors who were driving the Jeep Wrangler remained at the scene of the accident. Details of the causes of the accident are not yet fully known as the accident is still under an investigation that is being conducted by the Monmouth County Prosecutor's Office and the Monmouth County Serious Collision Analysis Response Team, or SPART. It is, however, known that both of the victims were thrown from the motorcycle, which had struck the Jeep Wrangler. Being aware of road conditions and driving at speeds that are within the legal limits are a very necessary part of the safe operation of a motorcycle and every other type of motor vehicle.
How a New Jersey Personal Injury Attorney Can Help
When someone is hurt in a motorcycle accident, the injuries are often severe and can be permanently disabling or life-altering. When a fatality occurs, it leaves behind loved ones who suffer as a result of a loss of financial resources as well as the grief involved. Consulting with an experienced personal injury lawyer can help make this challenging time easier to bear and can help the victim and his family to get compensation that will help with medical care and the expenses of moving on with a life that's very different from what it once was.
Contact a Hazlet Personal Injury Lawyer to Discuss Your Motorcycle Accident Case in New Jersey
Did you or a loved one sustain serious injuries due to a motorcycle accident in New Jersey? Don't let the medical bills pile up while you wait for the negligent party or their insurance company to do the right thing. Right now, you need an aggressive personal injury attorney on your side, fighting to get you the compensation you need, want, and deserve. The skilled attorneys at Rudnick, Addonizio, Pappa & Casazza PC represent clients injured because of a motorcycle accident in East Brunswick, Old Bridge, Manalapan, and East Brunswick. Call 732-264-4400 or fill out our online contact form to schedule a consultation about your case. We have an office conveniently located at 25 Village Ct, Hazlet, NJ 07730, as well as offices in East Brunswick.
The articles on this blog are for informative purposes only and are no substitute for legal advice or an attorney-client relationship. If you are seeking legal advice, please contact our law firm directly.