Labor Day Weekend And Drunk Driving Accidents in New Jersey
August 30, 2021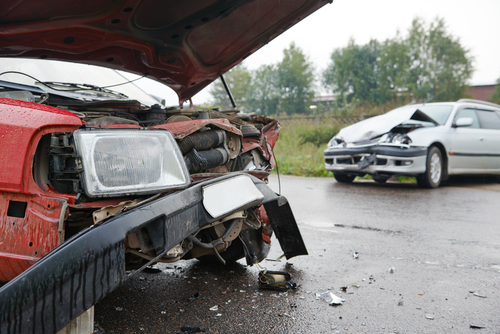 Drunk driving accidents increase over holiday weekends, including Labor Day weekend. With Labor Day right around the corner, it can be beneficial to review New Jersey's laws, as well as the steps you should take if you're involved in an accident in which you believe alcohol may be to blame.
What is the Legal Limit in New Jersey?
Your first step after a drunk driving accident will be to know the details surrounding the law. New Jersey has a legal blood alcohol content level of 0.08 percent. This means if a driver is over this limit, they can be charged with drunk driving.
How to Handle a Drunk Driving Accident
The steps you take following a drunk driving accident are similar to that of any regular car accident. However, you want to be sure to collect evidence and notify the police. Immediately following an accident, always check that everyone involved is safe. Call emergency medical services if needed.
Notify the local police so they can make an official police report and collect any evidence. You should also collect your own evidence, especially if you're injured. This includes things like photographs or videos from the scene of the accident, as well as the contact information of any nearby witnesses.
Your Rights Following a Drunk Driving Accident
If you're injured in a car accident in which you believe that drunk driving is present, you may have a few options. Because drinking and driving is considered negligence, you may be eligible to file a personal injury claim. This type of case seeks compensation from the responsible party to cover your damages. You may also have rights under New Jersey's Dram Shop Law.
Dram Shop Law is the state's law that holds bars and restaurants responsible for over-serving alcohol. It also covers situations in which a bar illegally serves someone under the legal drinking age of 21 years. If the bar was aware that the person was intoxicated, or not of drinking age, then they may also be liable for your damages. Proving that the bar's staff or owners were aware isn't always easy. This may require the assistance of an experienced personal injury lawyer.
When to Contact a Personal Injury Lawyer
If you're injured in a car accident this Labor Day weekend and you suspect that alcohol played a role, it's important to reach out to a personal injury lawyer as soon as possible. New Jersey limits certain lawsuits, including personal injury ones, to only two years from the date of the accident. For this reason, it's important that you consider your options as soon as possible.
Contact a Howell Personal Injury Lawyer to Discuss Your Car Accident Case in New Jersey
Did you or a loved one sustain serious injuries due to a drunk driver in New Jersey? Don't let the medical bills pile up while you wait for the negligent party or their insurance company to do the right thing. Right now, you need an aggressive personal injury attorney on your side, fighting to get you the compensation you need, want, and deserve. The skilled attorneys at Rudnick, Addonizio, Pappa & Casazza PC represent clients injured because of a drunk driver in Middletown, Howell, Marlboro, Manalapan, and throughout New Jersey. Call (732) 264-4400 or fill out our online contact form to schedule a free consultation about your case. We have an office conveniently located at Park Village, 25 Village Court Highway, #35 Hazlet, NJ 07730, as well as an office in East Brunswick, NJ.
The articles on this blog are for informative purposes only and are no substitute for legal advice or an attorney-client relationship. If you are seeking legal advice, please contact our law firm directly.