Who is Liable for a Construction Accident in New Jersey?
September 2, 2020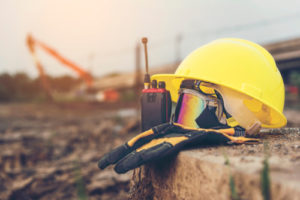 Although we all assume that our homes and the commercial structures that we enter are safe and structurally sound, the sad reality is that construction defects are an all too common occurrence throughout New Jersey. Defects in the design of buildings or defects that occur during construction can lead to serious or even fatal injuries when building structures fail or collapse. 
When someone, whether it be a construction worker or an occupant of a building after it is completed, is injured by a construction defect or in a construction accident, it becomes necessary to determine who bears legal liability for the injured victims' physical harm and financial losses. 
Who Is Legally Responsible for the Accident?
When a construction accident is caused by defects in the construction of a building, construction contractors and subcontractors often can be held legally responsible for the accident. Defects can arise during construction when contractors fail to follow construction plans, use substandard building materials, ignore building codes, or make mistakes during the actual building process. Defects in building materials may also impose legal liability on the manufacturer of those materials, if the materials would otherwise be suitable for the job in the absence of the defect.
However, when a construction accident occurs due to poor design of a building, or an accident that happens even when building plans are followed to a T, then parties such as the architects and engineers who come up with the building design and the specific building plans for contractors to follow may be held responsible for an accident.
Finally, the building or property owner can also be held responsible for an accident when the owner fails to provide proper safety resources and procedures, or is involved in the design, engineering, or construction process to such an extent that the owner shoulders some or all of the blame for decisions and/or errors that lead to construction defects that result in an accident.
Liability for Injuries
Injuries suffered in a construction accident can leave a person with serious, long-lasting, even permanent disabilities or disfigurement. Even if an injured construction accident victim can make a full physical recovery, it will often come after extensive medical treatment, including surgeries and physical/occupational rehabilitation.
Suffering injuries in a construction accident may cause an accident victim to incur substantial damages. The party or parties responsible for a construction accident may be held liable to compensate injured accident victims for damages such as:
Past, ongoing, and future medical expenses
Lost wages or income
Lost earning capacity
Pain and suffering
Lost enjoyment and quality of life
Filing a Construction Accident Claim
If you've been injured in a construction accident in New Jersey, you should consult with an experienced construction accident attorney who can investigate your accident and help you determine who bears liability for the accident and for your injuries. Depending on your personal circumstances and the facts and circumstances of your accident, a construction accident attorney can advise you as to the potential legal claims you may have; for example, if you were a construction worker injured by a construction accident, you may be entitled to file a workers' compensation claim, or if you were injured by defective building materials you may have a potential product liability lawsuit.
Read more: 7 Steps to Your New Jersey Workers' Compensation Claim
Contact a Hazlet Personal Injury Lawyer to Discuss Your Construction Accident Case in New Jersey
Did you or a loved one sustain serious injuries due to a construction in New Jersey? Don't let the medical bills pile up while you wait for the negligent party or their insurance company to do the right thing. Right now, you need an aggressive personal injury attorney on your side, fighting to get you the compensation you need, want, and deserve. The skilled attorneys at Rudnick, Addonizio, Pappa & Casazza PC represent clients injured because of construction accidents in Middletown, Howell, Marlboro, Manalapan, and throughout New Jersey. Call (732) 264-4400 or fill out our online contact form to schedule a free consultation about your case. We have an office conveniently located at 25 Village Court, #35, Hazlet, NJ 07730, as well as offices in East Brunswick.
The articles on this blog are for informative purposes only and are no substitute for legal advice or an attorney-client relationship. If you are seeking legal advice, please contact our law firm directly.