7 Steps to Your New Jersey Workers' Compensation Claim
May 8, 2021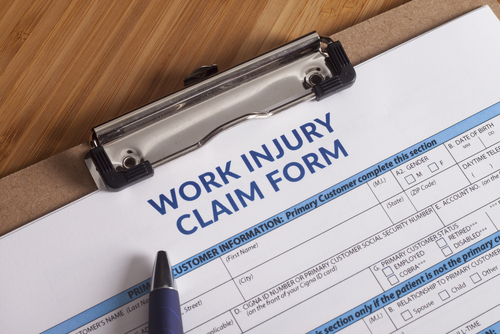 If you have been injured on the job or have developed an occupational illness, you may be entitled to receive workers' compensation benefits, which can pay for your medical treatment and partially replace the wages you lose out on if you have to miss work due to your injuries or a disability. If you have a workers' compensation claim in New Jersey, you should familiarize yourself with the steps of pursuing a claim for benefits. 
Seek Medical Attention
If you've been injured in a work accident, you need to seek medical attention as soon as possible. If you don't require emergency treatment, you are required to obtain treatment through a provider authorized by your employer or its workers' compensation insurer; if you don't receive authorization for your treatment, your employer can deny workers' compensation coverage. The exception to this rule is if you seek emergency treatment; your employer is obligated to cover emergency treatment no matter what provider you see.
Follow Your Treatment Instructions
It is important that you follow all the treatment instructions and recommendations of your doctor. If you don't follow your treatment plan or shrug off appointments, your doctor (who already has a pre-existing relationship with your employer) may conclude that you have fully healed your injury and declare you fit to return to full duty — this may lead to your employer terminating your workers' compensation benefits, even if you are still hurting from your injuries.
Report Your Injury
You are expected to report your accident and injury to your employer as soon as possible, but in no event less than 90 days after your injury. Although you are not required to give written notice, it is advisable to provide your employer with a written notice. You should be sure to write down the date and time your accident occurred, where your accident occurred, a brief description of your accident, and whether anyone witnessed your accident. You should also be sure to note who you submit your notice to, and keep a copy of whatever you submit to your employer.
Follow up on Your Claim
Your employer or its workers' compensation insurer is required to file a First Report of Injury with the Division of Workers' Compensation within 21 days of receiving notice of your injury. You should receive a copy of this report, so if you don't receive it in 21 days, you should follow up to ensure your employer or its insurer has filed the report. If not, you should consider retaining legal representation.
Hire an Attorney
Your employer or its insurer will investigate your claim and either accept your claim and begin paying benefits, or deny your claim. If your claim is denied, you should contact a workers' compensation attorney as soon as possible to review your case and advise you as to your legal rights and your options for moving forward.
File a Formal Claim Petition
An attorney can help you file a formal claim petition or a petition for an informal hearing. At an informal hearing, a compensation judge will serve as a sort of mediator between you and your employer to try and resolve your dispute; if your claim isn't resolved to your satisfaction, you can still file a formal claim petition. A formal petition will result in a hearing before a compensation judge, which functions much like a trial; at the conclusion, the compensation judge will render a binding decision on your claim. Keep in mind that you only have two years from the date of your injury to file a formal claim petition.
Appeal the Denial of Your Claim
If you disagree with the compensation judge's ruling, you can appeal the decision to the courts.
Contact a Hazlet Workers' Compensation Lawyer to Discuss Your New Jersey Workplace Injury Case
A workplace injury can be devastating, particularly if it prevents you from returning to work for an extended period of time. Although New Jersey Workers' Compensation laws are supposed to provide you with reimbursement for medical expenses and replacement pay for missed time at work, it is not always easy to get the Workers' Comp benefits you deserve. That is why you should speak with a knowledgeable Workers' Compensation lawyer about your situation and get guidance throughout the claims process. The experienced Workers' Compensation attorneys at Rudnick Addonizio, Pappa & Casazza PC represent clients in Middletown, Howell, Marlboro, Manalapan, and all across New Jersey. Call (732) 264-4400 or email us today to schedule a free consultation about your work injury case. Our main office is located at Park Village, 25 Village Court Highway, #35, Hazlet, NJ 07730, and we also have offices in East Brunswick.
The articles on this blog are for informative purposes only and are no substitute for legal advice or an attorney-client relationship. If you are seeking legal advice, please contact our law firm directly.