DWI Dropped for Client Diagnosed with Auto-Brewery Syndrome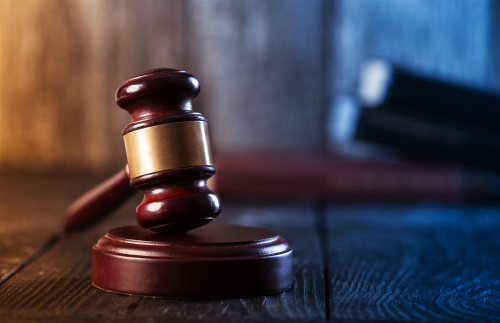 Rudnick, Addonizio, Pappa & Casazza PC previously represented a client facing a DWI charge after the client was diagnosed with auto-brewery syndrome, a condition in which bacteria in the gastrointestinal tract converts the sugars and carbohydrates that a person eats into alcohol that is then absorbed into the bloodstream, causing the same effects as if the person had consumed alcoholic beverages.
Client's Worsening Condition After Surgery Leads to Developing ABS
Our client, Donato, underwent a routine surgery that resulted in him suffering a postoperative infection. Although the infection was treated with antibiotics, Donato's partner, Michelle, immediately noticed that Donato's overall condition was markedly worse after the surgery. Donato would be constantly sick, vomiting, slurring his speech, and oversleeping. For months, Donato would visit numerous hospitals and doctors, including spending a week in the ICU after suffering a seizure. However, no healthcare professional could determine the cause of Donato's worsening condition.
Client Arrested for DUI After Not Having Consumed Alcohol
In Fall 2016, Donato was arrested for DUI, after a breathalyzer test revealed that he had a blood alcohol content three times the legal limit. Michelle picked up Donato at the police station, trying to tell the officers that Donato had not consumed any alcohol prior to being arrested. The officers suggested Donato go to a different hospital, where tests revealed that his BAC had not dropped after more than 12 hours under constant observation. Donato also retained our firm to represent him against his DUI charge.
Our Client Obtains His Diagnosis, Has Charges Dropped
Shortly after this incident, Michelle's cousin's wife suggested that Michelle and Donato look into auto-brewery syndrome, or ABS, as a possible cause of Donato's condition. Donato and Michelle eventually found a gastroenterologist who conducted a controlled test that demonstrated that Donato's blood alcohol content would spike after eating food. Donato was officially diagnosed with ABS, possibly caused by the antibiotics that he took for his postoperative infection that resulted in an excess of yeast growth in his digestive tract. Donato also had his DUI charge dropped as his alcohol intoxication was proven to not have been the result of alcohol consumption.
After several months of searching for a specialist with experience treating ABS or willing to learn about the condition, Donato and Michelle found a local gastroenterologist who was willing to treat Donato. The doctor found that the yeast strains in Donato's body were resistant to common antifungal medications. However, an aggressive eight-week course of daily IV-administered antifungals was able to reverse Donato's ABS.
Michelle and Donato were able to get married, and Michelle encouraged Donato to go public with his story to raise awareness of ABS. Because the condition is extremely rare and not well known among the public or even the medical community, people who may be suffering from ABS are often dismissed as alcoholics.
Unfortunately, Donato passed away in late 2020 for reasons not related to ABS. Michelle decided to honor Donato's memory by continuing to work to educate the public, law enforcement, and healthcare professionals about ABS and support those suffering from the condition.
Contact an Experienced Hazlet DWI Defense Attorney About Your Drunk Driving Charges in New Jersey
Have you been charged with a DWI or DUI offense in New Jersey? A drunk driving conviction could leave you with a permanent record, and it could result in your driver's license being suspended for a very long time. That is why it is imperative that you speak with a qualified DWI defense lawyer about your case. The lawyers at Rudnick, Addonizio, Pappa & Casazza PC represent clients charged with drunk driving, breath test refusal, and related offenses in Middletown, Howell, Marlboro, Manalapan, and throughout New Jersey. Call (732) 264-4400 or fill out our confidential online form to schedule a free consultation about your case. We have an office located at 25 Village Ct., Hazlet, NJ 07730, in addition to offices located in East Brunswick.
Related Links