How to Dismiss a DUI Charge in NJ
April 30, 2021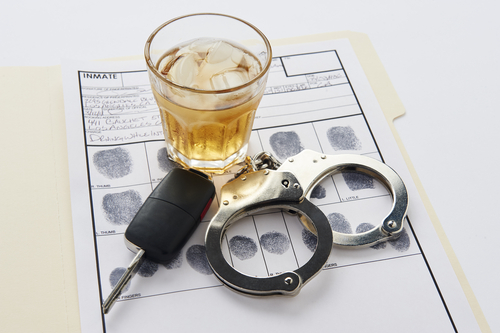 If you've been arrested for DUI/DWI in New Jersey, you may wonder whether there is a possibility you can get your charge dismissed. It is critical that you speak to an experienced DWI defense attorney about your rights and options for facing a DUI charge in New Jersey and what the possible outcomes to your charge might be.
You Can Defend Against a DUI Charge
You may not realize it, but it is possible to raise factual or legal defenses to a DUI charge. For example, it may be possible to challenge the legality of the initial traffic stop, including by presenting evidence that the police had not observed anything that would give officers probable cause to believe that a traffic violation or any other criminal offense had been committed or was being committed.
It can also be possible to challenge events that take place during the roadside stop, including raising issues with the circumstances under which field sobriety tests were conducted — perhaps the officer had you perform the tests on uneven ground, which itself would negatively affect your balance.
If you are arrested and subjected to a breathalyzer test or blood draw, it may be possible to challenge the administration of the test. Did the officer follow the required steps to obtain a good breath sample for the breathalyzer, and did the officer ensure the machine was cleaned and properly calibrated since the last time it was used?
You Cannot Negotiate a Plea Bargain for a DUI Charge
However, even if you raise questions regarding the reliability of the evidence in your DUI case, in New Jersey prosecutors are not permitted to negotiate plea bargains for DUI charges. Instead, prosecutors are only permitted to downgrade or dismiss a DUI charge when the prosecutor certifies that there is a legal defect in the case that precludes prosecution at the original charge. Thus, raising an effective challenge to the admissibility or reliability of evidence in your DUI case might lead to a dismissal of your charge, if the prosecution determines that the evidence it has is not sufficient to prove each element of your DUI charge beyond a reasonable doubt.
The Penalties for a DUI Conviction Make It Worthwhile to Defend Yourself
It almost always makes sense to retain legal representation to help you defend yourself against a DUI charge in New Jersey. When you are convicted for DUI, trial courts have very little leeway in the penalties they can impose upon you for a conviction, meaning that you are not likely to be successful in simply trying to "throw yourself on the mercy of the court". Even a first time conviction for DUI will require the imposition of a fine, insurance surcharge, installation of an ignition interlock device on your vehicles, attendance at the Intoxicated Driver Resource Center, and may also even include the imposition of some jail time. If you are convicted for DUI while having a suspended license or if you drive with a license that was suspended for DUI, you may be facing mandatory jail or prison time.
Contact an Experienced Hazlet DWI Defense Attorney About Your Drunk Driving Charges in New Jersey
Have you been charged with a DWI or DUI offense in New Jersey? A drunk driving conviction could leave you with a permanent record, and it could result in your driver's license being suspended for a very long time. That is why it is imperative that you speak with a qualified DWI defense lawyer about your case. The lawyers at Rudnick, Addonizio, Pappa & Casazza PC represent clients charged with drunk driving, breath test refusal, and related offenses in Middletown, Howell, Marlboro, Manalapan, and throughout New Jersey. Call (732) 264-4400 or fill out our confidential online form to schedule a free consultation about your case. We have an office located at 25 Village Ct., Hazlet, NJ 07730, in addition to offices located in East Brunswick.
The articles on this blog are for informative purposes only and are no substitute for legal advice or an attorney-client relationship. If you are seeking legal advice, please contact our law firm directly.