Avoid a DUI Charge This St. Patrick's Day
March 16, 2021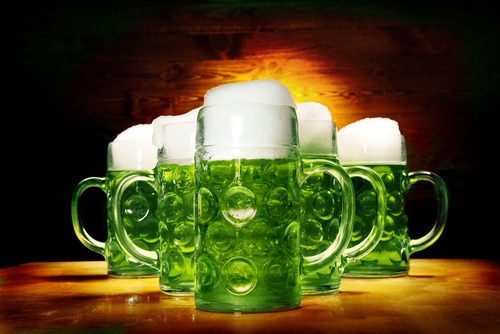 Holidays like St. Patrick's Day can break up the monotony of the workweek. But, before you head out and celebrate with friends, make sure you have a plan in place to protect yourself from a drunk driving charge.
What Are the Consequences of a DUI in New Jersey?
New Jersey carries heavy fines and legal consequences if you are charged with a DUI. Here are just a few consequences:
License suspension: A DUI can lead to your license being suspended. If it is your first offense, you may lose your license for 3-12 months. If it is not a first offense, then you may lose it for even longer.
Legal fines: A DUI in New Jersey is subject to legal fines. A first offense can be as costly as $750- $1,000. Additional arrests can lead to even more expensive fines, sometimes up to $5,000. This does not include surcharges.
Jail time: Even one DUI can lead to you spending time in jail. You can spend up to 30 days in jail for a first-time DUI in New Jersey.
Required attendance at an Intoxicated Driver Resource Center (IDRC): The state may require that you take driving training at an IDRC.
Some drivers may also be required to have an ignition interlock system installed into their vehicle. This device can be costly and it is up to the offender to pay for all related costs. The device requires that you blow into it before turning on your vehicle. If it detects any alcohol concentration, it will not start.
In addition to the legal consequences, most people who are charged with a DUI will also notice an increase in insurance rates. You don't necessarily need to be pulled over with a DUI to have these consequences either. New Jersey is unique in that refusing to take a breathalyzer test can also lead to the same consequences.
How Can a Lawyer Help With St. Patrick's Day DUI Charges?
Because a DUI in New Jersey carries with it, heavy fines and consequences, it is important to reach out to a lawyer as soon as possible. Whether you are pulled over while celebrating your favorite green beer holiday or you are charged with a DUI at a later date, it is important to consider your options as soon as possible.
A DUI defense lawyer can help your case in many ways. In addition to evaluating the details of the case to ensure that the traffic stop and arrest were legal, they may also be able to negotiate on your behalf. Testing errors can and do occur. Also, police officers don't always take the required steps when pulling someone over, or when arresting them for a DUI. Make sure your legal rights were protected and, continue to be protected, while you go through the legal system. Enlist the representation of a New Jersey DUI defense lawyer to help with your St. Patrick's Day charges.
Contact an Experienced Long Branch DWI Defense Attorney About Your Drunk Driving Charges in New Jersey
Have you been charged with a DWI or DUI offense in New Jersey? A drunk driving conviction could leave you with a permanent record, and it could result in your driver's license being suspended for a very long time. That is why it is imperative that you speak with a qualified DWI defense lawyer about your case. The lawyers at Rudnick, Addonizio, Pappa & Casazza PC represent clients charged with drunk driving, breath test refusal, and related offenses in Freehold, Woodbridge, Perth Amboy, Long Branch, and throughout New Jersey. Call (732) 264-4400 or fill out our confidential online contact form to schedule a consultation about your case. We have an office located at Park Village, 25 Village Court Highway, #35, Hazlet, NJ, 07730, in addition to an office located in East Brunswick, NJ.
The articles on this blog are for informative purposes only and are no substitute for legal advice or an attorney-client relationship. If you are seeking legal advice, please contact our law firm directly.