What Pictures Should I Take After a Motor Vehicle Accident?
July 17, 2019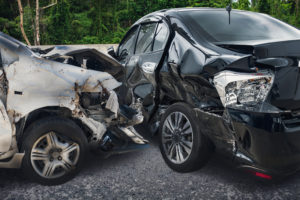 Photographs After a New Jersey Car Accident
Car accidents happen and they happen more often than you think. The fear that often accompanies motor vehicle accidents can make it difficult to remember what steps to take. Seeking medical care, filing a police report, and documenting the accident are all very important steps. Photographs can also help with filing your insurance claim and providing evidence in the event you have to seek personal injury damages from the responsible party.
The Importance of Photographs
Safety should always be a priority following a motor vehicle accident. In some cases, this might mean moving the vehicles to the side of the road. Soon after the accident, the tow truck will remove any damaged vehicles and all of the available evidence is gone.

Both the insurance company and your lawyer will ask for specific details about the vehicle accident. The overwhelming situation of being in a car accident can make it difficult to remember important details. Photographs can to help you refresh your memory and build your case.
Important Photographs in a Freehold Accident Case
It is a good idea to take photographs of:
All vehicles involved in the accident
The scene of the accident
Any injuries you sustained
Vehicle Damage
You will want to take pictures of any damage that your vehicle sustained. Take a lot of photographs from different angles and from short and long distances. Make sure you also take photographs of the damage to the other vehicle(s) involved.
Scene of the Accident
Photographs from the scene of the accident can also be helpful. These photographs can help others identify the scene, even if they have never been there before. Photographs of traffic signs and lights can be useful if there are questions regarding who is at fault for the accident. Photographs of skid marks are also useful because they show how fast the vehicle was going as well as if the brakes were applied. Place a coin or other small item next to the marks to identify their size. If there are any vehicle parts or broken glass in the area, make sure to get pictures of them, as well.
Personal Injuries
You should also take photographs of any personal injuries you suffer. Continue to take photographs as the personal injury progresses over time. Even photographing the red marks from the seatbelt can help prove that you were wearing your seatbelt at the time of the accident.

Make sure you take clear photographs that identify the details of the accident. It is also important that you take the photographs as soon as possible after the vehicle accident occurs and if possible, time stamp them.
Working With an Edison Car Accident Lawyer
Photographs are just one piece of your case. However, they may be an important one that determines negligence and forces the responsible party to pay for an injury. Your legal team will collect important documentation that identifies responsibility. They may also attempt to recreate the scene of the accident and photographs can be helpful when doing this.
Contact a Hazlet Personal Injury Lawyer to Discuss Your Motor Vehicle Accident Case in New Jersey
Did you or a loved one sustain serious injuries due to a motor vehicle accident in New Jersey? Don't let the medical bills pile up while you wait for the negligent party or their insurance company to do the right thing. Right now, you need an aggressive personal injury attorney on your side, fighting to get you the compensation you need, want, and deserve. The skilled attorneys at Rudnick, Addonizio, Pappa & Casazza represent clients injured because of motor vehicle accidents in Old Bridge, Piscataway, New Brunswick, Perth Amboy, East Brunswick and throughout New Jersey. Call 866-567-0135 or fill out our online contact form to schedule a consultation about your case. We have an office conveniently located at 25 Village Ct, Hazlet, NJ 07730 as well as an office in East Brunswick.

The articles on this blog are for informative purposes only and are no substitute for legal advice or an attorney-client relationship. If you are seeking legal advice, please contact our law firm directly.