What Happens When You Violate Probation in New Jersey?
March 27, 2022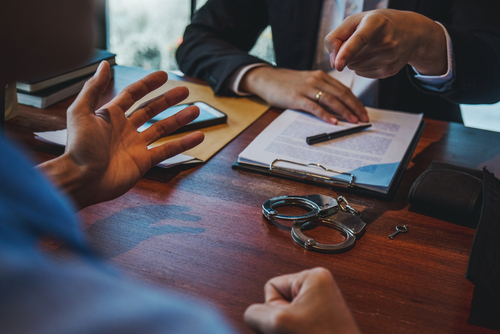 While the requirements of probation may vary from case to case, the general theory is that violating them can lead to additional consequences.
What is Probation and How Do I Qualify for It?
Probation is a type of court-ordered supervision. The court may agree to a period of probation in lieu of jail time. During this time, the offender is required to meet all the requirements they agree to as a part of the probation. A few probation requirements may include:
Weekly/monthly visits with a probation officer
Consistent employment
Attendance to drug or alcohol meetings
Counseling attendance
Repayment of all legal fines
Registering as a sex offender on Megan's List
Routine drug tests
Community service
Ignition interlock device installed in your vehicle
Avoiding additional legal charges
Any probation violations may lead to the judge reassessing the case and the consequences, and in some cases, jail time. Probation is typically a program that the defendant agrees to during their court date. It's important to note that probation is not the same as parole. Parole is similar to probation in that it's a period of court-ordered supervision, but instead, it follows a period of served jail time. Parole gives inmates a chance to prove themselves in return for reduced time in jail.
Whereas someone who violates parole is likely to return to jail to finish their sentence, someone who violates probation will likely have their case reevaluated.
What Happens If You Violate Probation in New Jersey?
A probation violation in New Jersey is initially handled by the person's assigned probation officer. Depending on the violation, the probation officer may file a violation of probation (VOP) with the court. This report will detail the specific violation, including when and how often the defendant has violated their probation. A court hearing will likely follow this notice. During the court hearing, a judge will review the report. In most cases, the offender is required to attend this meeting, and failing to do so can lead to an arrest warrant.
After hearing the report and any comments from the probation officer and offender, the judge will decide if probation was violated. If they agree that it was, the judge will order a penalty. The penalty can vary, depending on the judge, the defendant's criminal history, details of the violation, and the severity of the crime.
A probation violation may lead to a warning. It may also lead to additional requirements included with probation. Another common scenario is that the judge will extend the probation period with the same requirements. For example, if a defendant was ordered to have six months of probation previously, the judge may extend it to one or two years. If the judge disagrees that probation was violated, nothing happens.
How to Handle a Probation Violation
If you are accused of violating probation, it's important to consider your options as soon as possible. It may be beneficial to work with a criminal defense lawyer, so you know what to expect. A lawyer can also help with building and presenting your case in defense of a probation violation.
Contact an Experienced Marlboro Criminal Defense Lawyer About Your Probation Violation Charges in New Jersey
Were you arrested or charged with a violation of probation in New Jersey? The consequences of a conviction could be severe, leaving you with a permanent criminal record and possibly even sending you to jail. That is why you need to speak with a qualified criminal defense attorney as soon as possible about your case. The attorneys at Rudnick, Addonizio, Pappa & Casazza PC have successfully represented clients charged with a violation of probation in Howell, Woodbridge, Edison, Freehold, and throughout New Jersey. Call (732) 264-4400 or fill out the online contact form to schedule a consultation with a member of our legal team. We have an office conveniently located at Park Village, 25 Village Court Highway, #35 Hazlet, NJ 07730, as well as an office located in East Brunswick, NJ.
The articles on this blog are for informative purposes only and are no substitute for legal advice or an attorney-client relationship. If you are seeking legal advice, please contact our law firm directly.
Disorderly conduct consists of any improper behavior such as fighting, threats of violence, or creating a dangerous atmosphere.