Is Stealing a Felony or Misdemeanor Crime?
December 5, 2020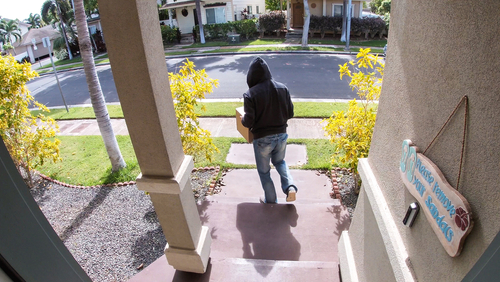 If you've been arrested for a theft crime in New Jersey for the first time, you may have questions about whether you will be charged with a misdemeanor or a felony and what the potential consequences of a conviction might be.
Theft Crimes Can Be Charged as Either A Misdemeanor or Felony
In New Jersey, the crime of theft can be classified as either a disorderly persons offense (a misdemeanor) or as an indictable offense (a felony). There are several factors that go into determining whether a theft charge will be graded as a disorderly persons offense or an indictable offense.
Read more: Do I Have a Criminal Case?
What Factors Determine How a Theft Crime Is Charged in New New Jersey?
Factors that determine how a theft charge is graded in New Jersey include:
The specific type of offense
Whether this is your first offense
The value of the property that was stolen
Whether the theft was committed in conjunction with another criminal offense
The most influential of these factors is the value of the property that was stolen. However, if you are being charged with a first-time offense, the prosecutor may be open to reducing the grading of your charges. Conversely, if you committed another offense, especially a violent crime, in conjunction with your theft, you may be looking at a more serious criminal charge regardless of the value of the stolen property.
Read more: What Does a Criminal Defense Lawyer Do?
Grades of Theft Crimes and Consequences of Conviction
Generally speaking, theft charges in New Jersey are graded as follows, based on the value of the stolen items:
Less than $200 in value: Disorderly persons offense
More than $200 up to $500 in value: Fourth-degree indictable offense
More than $500 but less than $75,000 in value: Third-degree indictable offense
$75,000 or more in value: Second-degree indictable offense
Possible sentences for a conviction are as follows:
Disorderly persons: Up to six months in jail and a possible fine of up to $1,000
Fourth-degree indictable offense: Up to 18 months in prison and a fine of up to $10,000
Third-degree indictable offense: Between three and five years in prison, and a possible fine of up to $15,000
Second-degree indictable offense: Between five and 10 years in prison and a fine of up to $150,000
If your theft offense is charged as a disorderly persons offense or a fourth-degree or third-degree crime, you may be entitled to apply for admission to one of New Jersey's diversional programs, which can help you resolve your charges and avoid the most serious consequences of criminal conviction:
Pretrial Intervention: Available to first-time offenders charged with disorderly persons offenses or less serious indictable offenses, who have not previously been in the PTI program. Requires an offender to submit to a period of supervision and compliance with program conditions such as community service, paying restitution, and attending classes. Successful completion of the program will mean that your charges are dismissed without a record of conviction.
Conditional dismissal: This is available to first-time offenders who are charged with a disorderly persons offense who have not previously participated in a diversionary program. Successful completion of conditional dismissal will allow an offender to avoid conviction or the consequences of a disorderly persons record.
Contact an Experienced Hazlet Criminal Defense Lawyer About Your Theft Charges in New Jersey
Were you arrested or charged with theft in New Jersey? The consequences of a conviction could be severe, leaving you with a permanent criminal record and possibly even sending you to jail. That is why you need to speak with a qualified criminal defense attorney as soon as possible about your case. The attorneys at Rudnick, Addonizio, Pappa & Casazza PC have successfully represented clients charged with theft in Middletown, Howell, Marlboro, Manalapan, and throughout New Jersey. Call (732) 264-4400 or fill out the online contact form to schedule a consultation with a member of our legal team. We have an office conveniently located at 25 Village Ct., Hazlet, NJ 07730, as well as offices located in East Brunswick.
The articles on this blog are for informative purposes only and are no substitute for legal advice or an attorney-client relationship. If you are seeking legal advice, please contact our law firm directly.