Types of Car Accidents
July 28, 2021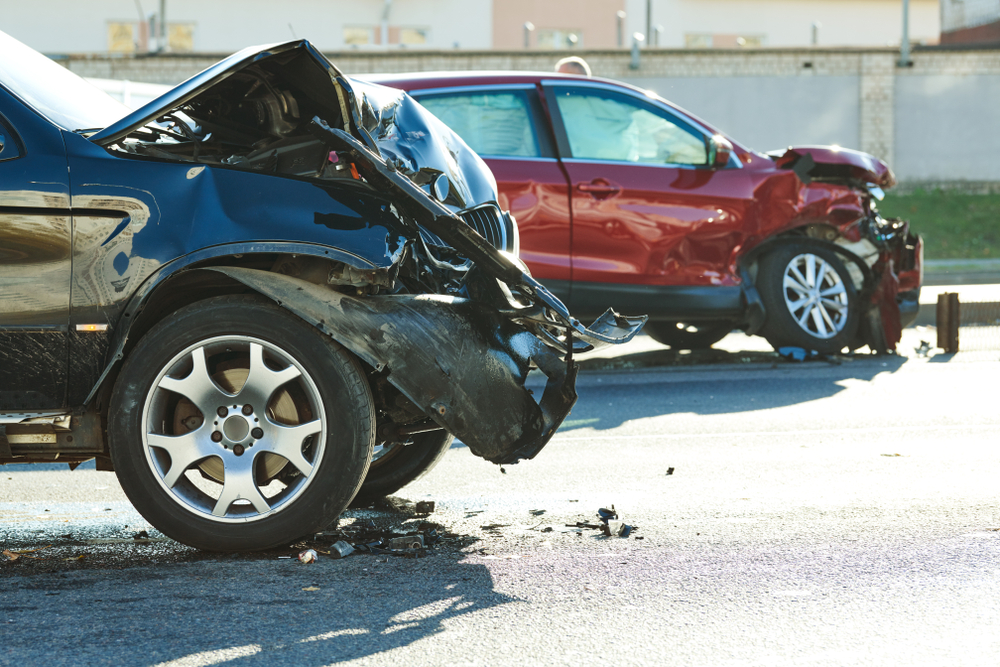 Even though car accidents can happen to any driver, determining the cause of an accident can help identify who was at fault for the accident. In addition, classifying the type of car accident can often be relevant to important issues such as the injuries and property damage incurred in the accident and the value of the claim(s) of the party or parties not at fault for the accident. In addition, specific types of car accidents usually carry a presumption about which driver was at fault for the accident.
Types of Collisions
Car accidents can most broadly be classified into three types of impacts — rear-end collisions, head-on collisions, or side-impact collisions.
Rear-end collisions are often the most common type of collision but frequently lead to fewer injuries and less severe property damage as these accidents usually occur at lower speeds than other kinds of accidents. In rear-end accidents, the driver in rear is usually presumed to have been at fault for the accident for failing to leave sufficient room to stop safely, although other factors can come into play that can point to another motorist as being at fault for the accident.
Head-on collisions occur when a driver travels the wrong way down a road or street (particularly on one-way streets) or on an on- or off-ramp for a highway. Due to the combined speeds of both vehicles, head-on collisions tend to be some of the most catastrophic and deadly car accidents. When a head-on collision occurs because one driver was travelling the wrong way, that driver is clearly at fault for the accident.
Side-impact collisions occur when one vehicle fails to yield the right of way at intersections or runs red lights or stop signs. Side-impact collisions can also lead to serious injuries for vehicle occupants as the sides of cars have less protection than the front and rear of vehicles.
Finally, other types of collisions include multi-vehicle pile-ups, which frequently occur on busy highways where one collision causes the vehicles involved to collide with other vehicles, setting off a chain reaction of accidents, and rollover accidents, which are single-vehicle accidents that occur when a driver loses control of his or her vehicle either due to negligence or due to a defect in the vehicle.
Types of Drivers Commonly Involved in Car Accidents
Drivers that are more frequently involved in car accidents include:
Teen drivers and newly-licensed drivers: Younger drivers or newly-licensed drivers frequently get into accidents due to their lack of experience or overconfidence in their abilities, or a combination thereof. Teen drivers may engage in dangerous texting-and-driving more frequently.
Elderly drivers: Unfortunately, some elderly drivers many lack the reflects and physical reaction times needed to drive safely or to properly respond when an emergency occurs
Uninsured drivers: While some drivers may go without insurance due to personal financial circumstances, other drivers may lack insurance due to an extensive history of motor vehicle accidents that can make it difficult and incredibly expensive for them to get insured.
Types of Vehicles Involved in Car Accidents
The type of vehicle involved in a car accident can change how you proceed with a car accident claim. For example, if you are involved in an accident caused by an Uber or Lyft vehicle, you may be entitled to make a claim for compensation against the rideshare company. Similarly, if you are involved in an accident caused by a driver who was on the job at the time of the accident, you may be entitled to pursue a legal claim against the driver's employer under a theory of employer or vicarious liability.
Contact a Hazlet Personal Injury Lawyer to Discuss Your Car Accident Case in New Jersey
Did you or a loved one sustain serious injuries due to a car accident in New Jersey? Don't let the medical bills pile up while you wait for the negligent party or their insurance company to do the right thing. Right now, you need an aggressive personal injury attorney on your side, fighting to get you the compensation you need, want, and deserve. The skilled attorneys at Rudnick, Addonizio, Pappa & Casazza PC represent clients injured because of car accidents in Freehold, Long Branch, Edison, Woodbridge, and throughout New Jersey. Call (732) 264-4400 or fill out our online contact form to schedule a consultation about your case. We have an office conveniently located at Park Village, 25 Village Court Highway, #35, Hazlet, NJ 07330, as well as offices in East Brunswick.
The articles on this blog are for informative purposes only and are no substitute for legal advice or an attorney-client relationship. If you are seeking legal advice, please contact our law firm directly.