The Dangers of Unsafe Driving Highlighted in Mock Car Accidents
June 28, 2018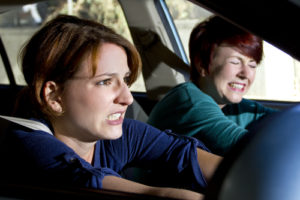 Everyone thinks they know the dangers that car accidents can pose due to personal accounts, pictures, and even detailed videos. However, sometimes an even more graphic reminder is necessary to truly get the point across on just how terrible the results of these automobile accidents can be. This is why some schools and organizations set up a mock accident as a powerful reminder of the severe consequences that may happen due to a number of unsafe driving practices.
A Strong Message as Prom Season Approaches
One such organization is the St. Mary Catholic Central's Student Prevention Leadership Team or SPLT, which set up one of these mock accident scenes in their parking lot. Seen as a way to send a strong message to teenagers getting ready to attend prom, the parking lot contained two crashed vehicles with students acting out the roles as the crash victims with one of them lying on the ground with fake blood and even one in the windshield of the vehicle. Other actors played horrified bystanders, while some played distraught parents arriving at the scene.
To drive home the point, even more, they had real police officers arriving at the scene just as they would at the scene of a deadly car crash. Fire workers and emergency response teams also arrived to clean debris and to try and take care of the injured parties, all doing their best to recreate the scene in real time. One student was taken away in an ambulance and another was even covered and put on a stretcher before being taken away in a hearse. It was a graphic scene that was hard to watch for all involved, but it was one that was necessary to stress just how dangerous it can be when anyone decides to text while driving or even drink alcohol and drive which unfortunately occurs frequently during prom season.
Students Admit the Scene Was a Real Eye Opener
After witnessing the event many students admitted that watching the mock accident go down was something that truly made these hypothetical horrors appear more real and not just something that happened on television. More than that, they realized these accidents were not something that could only happen to other people but it could, in fact, happen to themselves or the people they love. The entire ordeal went a long way in teaching a very important lesson, one that sometimes needs a severe reminder such as this to be able to really drive the point home of just how serious these matters are.
Schedule a Consultation with One of Our Knowledgeable Lawyers Today
If you or a loved one are involved in a car accident you need a qualified attorney to help fight for you in court and get you the justice and compensation that you deserve. Contact Rudnick, Addonizio, Pappa & Casazza PC today by calling 732-264-4400 or fill out our convenient online contact form to start discussing your case.
The articles on this blog are for informative purposes only and are no substitute for legal advice or an attorney-client relationship. If you are seeking legal advice, please contact our law firm directly.
Related Blogs: