#1 Thing You Should Do After a Car Accident
January 25, 2023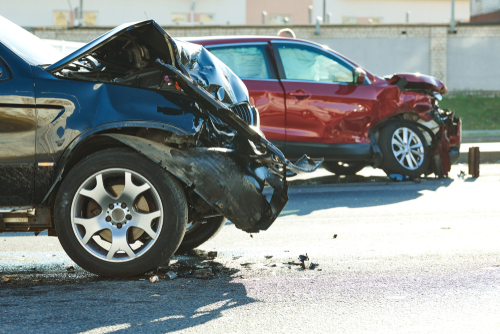 Although there are many things that a driver or passenger who has been involved in a car accident can and should do to protect their rights and interests and to begin the process of pursuing their legal claim for compensation for their injuries and damages, arguably the number one thing that any car accident victim should do immediately following a crash is to begin using their cell phone (only if it is safe to do and never while you're behind the wheel of a vehicle)
Use Your Cell Phone
Almost every cell phone these days is equipped with a high-quality photograph and video cameras. This means that, after you've been in a car crash, you can use your cell phone to begin collecting critical evidence that can make the difference in if you choose to file a claim down the road.
Begin Recording the Accident Scene
If you are physically able to do so, and assuming it is safe to do so (don't go walking across an active highway, for example), begin using your phone to take photographs and video of the accident scene. Try to capture details such as the damage to your vehicle, damage to the other vehicles involved, any skid marks that might be on the road, the traffic controls at the scene, any obstructions to your view or the view of other drivers in the accident, and the weather, lighting, road, and traffic conditions at the time of the crash. You may also want to photograph any visible injuries you have suffered, including cuts, bruises, and even dislocated joints or broken bones.
Gather Admissions from the At-Fault Driver
When a driver knows they were responsible for an accident, they often begin making statements that indicate they know they were at fault, such as "I'm sorry," "I didn't see you," and "Are you hurt? What can I do to help you?" Recording your interactions with the other driver or drivers involved in the crash can also help avoid "he said, she said" disputes later on.
However, remember that it is unlawful under New Jersey law to record a conversation unless one party to the conversation consents to the recording. That means that while you can provide consent to record conversations you are involved in, it may be unlawful for you to record other people's conversations without at least one party to that conversation consenting to the recording.
Video Eyewitness Statements
If bystanders happened to witness the accident, it can be incredibly useful to have an eyewitness provide a recorded statement immediately after the crash while their memory is still fresh. After the accident, it may be impossible to track down eyewitnesses, or eyewitnesses may not want to get involved in a legal case, or their memory of the accident may fade and become unreliable.
Evidence Can Help with Accident Reconstruction
Many car accident cases rely on accident reconstruction reports prepared by various engineering experts, who use information like vehicle damage, vehicle data recorder reports, and accident scene photos to try to explain how an accident occurred and identify the party or parties at fault. Photographic and video evidence can help provide the data experts need to prepare an accident reconstruction, or may provide you with evidence you can use to refute the conclusions of the other side's accident reconstruction.
Contact a Hazlet Personal Injury Lawyer to Discuss Your Car Accident Case in New Jersey
Did you or a loved one sustain serious injuries due to a car accident in New Jersey? Don't let the medical bills pile up while you wait for the negligent party or their insurance company to do the right thing. Right now, you need an aggressive personal injury attorney on your side, fighting to get you the compensation you need, want, and deserve. The skilled attorneys at Rudnick, Addonizio, Pappa & Casazza PC represent clients injured because of car accidents in Midddletown, Howell, Marlboro, Manalapan, and throughout New Jersey. Call (732) 264-4400 or fill out our online contact form to schedule a free consultation about your case. We have an office conveniently located at 25 Village Ct., Hazlet, NJ 07730, as well as offices in East Brunswick.
The articles on this blog are for informative purposes only and are no substitute for legal advice or an attorney-client relationship. If you are seeking legal advice, please contact our law firm directly.