Memorial Day Traffic Fatalities
May 30, 2021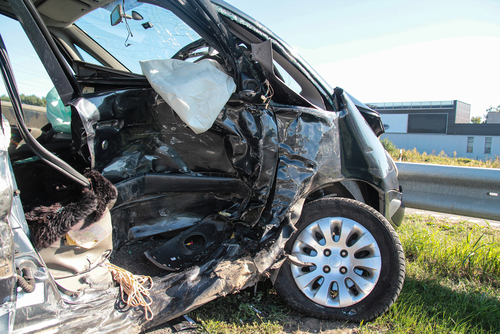 Memorial Day Weekend sees a significant increase in road traffic, as people leave town for vacation or stay closer to home and go out to the beach, parties, or events. The NSC estimates that, based on data from prior years, the 2021 Memorial Day Weekend — measured from Friday evening through Memorial Day Monday, will see anywhere between 337 and 502 fatalities, with great uncertainty in the estimate due to the continued impacts that the COVID-19 pandemic may have on people's Memorial Day holiday plans. For example, in 2019 there were 453 traffic fatalities over Memorial Day Weekend, beating the NSC's estimate of between 343 and 420 deaths. 
Motor Vehicle Accident Injuries
Of course, injuries in motor vehicle accidents during Memorial Day Weekend can have just as significant an impact. Catastrophic accident injuries can leave victims with permanent disfigurement and disability that may require long-term care and lead to loss of working ability or a reduction in quality of life. The NSC reports that the ratio between motor vehicle fatalities and non-fatal injuries serious enough to require medical attention is approximately 1 to 114. Thus, based on the NSC's fatality estimates for the 2021 Memorial Day holiday, the organization also estimates that between 38,400 and 57,200 serious injuries will occur on the roads this Memorial Day Weekend. 
DUIs
Of course, one of the major contributing factors to motor vehicle accidents during Memorial Day Weekend is alcohol consumption. Lots of people will go to events, parties, or barbecues where alcohol is served. Unfortunately, some people will over-consume and then make the fateful decision to get behind the wheel while intoxicated. 
In the most recent available data from 2018, the percentage of motor vehicle fatalities over Memorial Day Weekend where alcohol impairment was a factor was 37 percent. By contrast, the annual average was only 29 percent. The rate of fatal traffic accidents where alcohol was a contributing factor to the crash has always been significantly higher over Memorial Day Weekend than it has been during the year as a whole.
Keeping Safe Over the Memorial Day Holiday
If you plan to get on the road this Memorial Day, there are things you can do to help keep yourself safe, including:
If going on a road trip, get your car inspected and make sure everything is in good working order.
Always plan your route before you head out, including leaving early to give yourself time to account for traffic or other delays.
Avoid driving in the evening or at night when you and other drivers may be fatigued or tired.
Never drink and drive.
Perhaps most importantly, always remember your seatbelt. Seat belts reduce motor vehicle fatalities for front-seat passengers by as much as 45 percent. If everyone wears their seatbelt, many of the lives projected to be lost in traffic accidents this Memorial Day Weekend might be saved.
Contact a Hazlet Personal Injury Lawyer to Discuss Your Case in New Jersey
Did you or a loved one sustain serious injuries in New Jersey? Don't let the medical bills pile up while you wait for the negligent party or their insurance company to do the right thing. Right now, you need an aggressive personal injury attorney on your side, fighting to get you the compensation you need, want, and deserve. The skilled attorneys at Rudnick, Addonizio, Pappa & Casazza, PC represent clients injured in Piscataway, New Brunswick, Perth Amboy, Middletown, and throughout New Jersey. Call (732) 264-4400 or fill out our online contact form to schedule a consultation about your case. We have an office conveniently located at 25 Village Ct., Hazlet NJ 07730, as well as offices in East Brunswick.
The articles on this blog are for informative purposes only and are no substitute for legal advice or an attorney-client relationship. If you are seeking legal advice, please contact our law firm directly.