How to Get Fair Compensation for a Shopping Mall Accident and Injury
July 14, 2021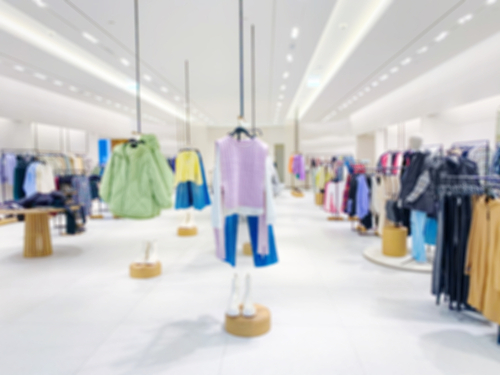 Many of us buy our clothing, home goods, and other products at shopping malls or shopping centers, of which there are tens of thousands spread out across the country. Shopping centers are typically owned by large commercial real estate corporations, who lease out space in the center to the individual stores that make up a particular shopping center. While the individual businesses are typically responsible for keeping their leased space safe and free from hazards that may cause accidents and injuries, the owner of the shopping center is usually responsible for maintaining the common areas, such as parking lots, walkways, and escalators.
If you are injured in a shopping mall accident, you need to know how you may be able to seek out fair compensation for your injuries and losses.
Common Shopping Mall Accidents
Some of the most common accidents that occur at shopping malls include:
Slip and fall accidents, which can be caused by slippery floors from snow and ice, spilled drinks and food, or recent mopping or waxing.
Trip and fall accidents, often caused by broken or uneven pavement, unsecured wires or cords, uneven flooring, or products or debris left on the ground.
Escalator and elevator accidents, often caused by a lack of maintenance
Falling object accidents, including products stacked high on shelves, or signs or building fixtures that fall off
Trampling accidents, historically a common occurrence during Black Friday and other highly-advertised sales that lead to large crowds
Assaults, robberies, and sexual assaults, often due to lack of security and inadequate lighting, particularly in parking lots
Common Injuries
Injuries frequently suffered by victims of shopping mall accidents include:
Lacerations and contusions (cuts and bruises)
Soft tissue injuries, including sprains and strains
Dislocated joints
Broken bones
Neck and back injuries
Head injuries
Potentially Liable Parties
The party or parties that you might hold liable for a shopping center accident that injured you will depend on the circumstances of the accident, including where the accident occurred. Potentially liable parties include:
The owner or operator of an individual store in the shopping center, usually responsible for injuries that occur inside their leased space
The owner of the shopping center, who is typically responsible for injuries that occur in the common areas of the shopping center
Maintenance companies, such as those hired by the shopping center owner to clean and perform repairs to common amenities such as the parking lot or elevators and escalators
Manufacturers of elevator or escalator equipment, who can be held liable for defects
Individuals, who are typically held liable for incidents such as assault
In some cases, the terms of the leases between the shopping center owners and the individual businesses who lease space in the center may affect which party is responsible for maintaining the area or condition that was the cause of your injury.
Pursuing a Shopping Mall Accident Claim
Typically, to pursue a shopping mall accident claim, you will need to show that the liable party or parties were negligent — that is, they breached their legal duty to take reasonable steps to fix or remedy defective conditions of the property or to warn customers of the presence of such conditions.
Contact a Hazlet Personal Injury Lawyer to Discuss Your Shopping Mall Accident Case in New Jersey
Did you or a loved one sustain serious injuries due to a shopping mall accident in New Jersey? Don't let the medical bills pile up while you wait for the negligent party or their insurance company to do the right thing. Right now, you need an aggressive personal injury attorney on your side, fighting to get you the compensation you need, want, and deserve. The skilled attorneys at Rudnick, Addonizio, Pappa & Casazza, PC represent clients injured because of shopping mall accidents in Freehold, Long Branch, Edison, Woodbridge, and throughout New Jersey. Call (732) 264-4400 or fill out our online contact form to schedule a free consultation about your case. We have an office conveniently located at 25 Village Ct., Hazlet NJ 07730, as well as offices in East Brunswick.
The articles on this blog are for informative purposes only and are no substitute for legal advice or an attorney-client relationship. If you are seeking legal advice, please contact our law firm directly.