What Elements Do I Have to Prove in a Premises Liability Case to Win?
January 8, 2020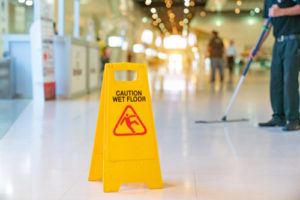 What is Premises Liability?
Premises liability is a term that is used to cover any injuries that occur when visiting another person's property. This person might be a business owner or a friend. Regardless of who you are visiting, if you are injured on another person's property while lawfully visiting said property, then it is only right that they then cover your damages.
Common Premises Liability Injuries
There are many types of injuries that can occur when visiting another property. A few of the most common premises liability injuries include:
Defective condition or maintenance of property
Elevator accident
Swimming pool accident
Lack of building security
Electrocution
Fires
Determining Liability in a Woodbridge Premises Liability Case
In order to determine liability in a premises liability case in New Jersey, you will need to prove a few important elements, which include:
Burden of injury
It is important to first, determine that the property owner is in fact, responsible for the injuries that occurred. A business owner who welcomes customers onto their property or a friend who invites others over, owes a legal duty of care to everyone who lawfully visits the property. This might require that you determine that the property owner welcomed the injured individual onto the property or that they had the right to do so.
Negligence
Negligence is an important part of a premises liability legal case. You must determine that the responsible party was negligent in their legal duty of care. This could mean failing to make any necessary repairs or intentionally leaving a dangerous environment.
Individual's Right to be on the Premise
It is also important to consider the injured party's right to be on the premise. If an individual is welcomed onto the property, then they are owed a legal duty of care. However, if the individually unlawfully enters the property or is asked to leave – and doesn't – then they are considered to be trespassing. An individual who is illegally trespassing is not given the same legal duty of care.
Actual Injury
We must also identify that an actual injury occurred and that it can be compensated. In addition to determining an actual injury, the individual must be able to determine that the injury occurred on the property. This could require photograph or video evidence, witness reports, or any other evidence that connects the negligence of the property to the injury occurred.
Determining Compensation in a Premises Liability Case
Once you are able to identify these four important elements, you will need to determine the value of your liability case. This is the amount of compensation that you seek from the property owner or the responsible party. This might include costs like:
Medical costs
Rehabilitative costs
Property damage
Lost wages and benefits
When to Work With a Premises Liability Lawyer
Premises liability cases can get tricky because of the amount of proof that is required. When you work with a New Jersey premises liability lawyer, they will help you build your case and collect all of the necessary documentation. They will also guide you through the legal process, ensuring that you can focus on your recovery while your rights are protected.
Contact a Manalapan Personal Injury Lawyer to Discuss Your Premises Liability Case in New Jersey
Did you or a loved one sustain serious injuries due to a premises liability case in New Jersey? Don't let the medical bills pile up while you wait for the negligent party or their insurance company to do the right thing. Right now, you need an aggressive personal injury attorney on your side, fighting to get you the compensation you need, want, and deserve. The skilled attorneys at Rudnick, Addonizio, Pappa & Casazza PC represent clients injured because of a premises liability injury in Middletown, Howell, Marlboro, Manalapan, and throughout New Jersey. Call (732) 264-4400 or fill out our online contact form to schedule a consultation about your case. We have an office conveniently located at Park Village, 25 Village Court, Highway #35, Hazlet, NJ 07730, as well as an office in East Brunswick.

The articles on this blog are for informative purposes only and are no substitute for legal advice or an attorney-client relationship. If you are seeking legal advice, please contact our law firm directly.