Car Accident With an Uninsured Driver? How To Get Compensation In a Claim
July 27, 2022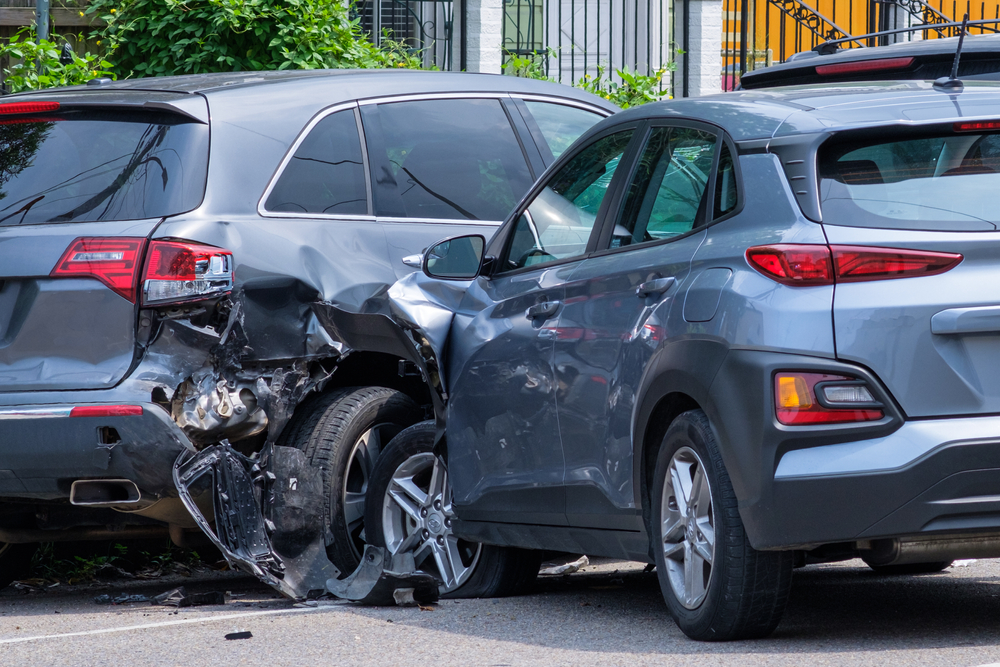 You pay your insurance premium monthly to protect you in case you're in an accident. What do you do then when another driver, who doesn't fulfill their insurance obligation, is responsible for a car accident?
An accident with an uninsured driver can make your car accident claim more difficult. Learn everything you need to know about collecting compensation with an uninsured driver.
Your Legal Rights Following a Car Accident
If someone behaves negligently, you're allowed to pursue compensation from them. A few examples of negligence may include:
Speeding
Distracted driving
Driving under the influence
Aggressive driving
All drivers are expected to drive in a way that is safe for themselves and other drivers on the road. When they don't, they may be financially responsible for the outcome. New Jersey allows you to seek compensation for your damages, including medical bills, lost wages, and property damages.
While collecting compensation for your car accident damages may be more difficult when the at-fault driver is uninsured, it's not impossible.
Your Options for Collecting Compensation from an Uninsured Driver
You have a few options available when it comes to collecting compensation from an uninsured driver, including:
Filing a Claim With Your Insurance Company
Depending on your insurance policy, you may have coverage that protects you from uninsured drivers. Some states require all drivers carry uninsured/underinsured motorist protection. This is usually referred to as personal injury protection (PIP) coverage.
Using Your Health Insurance Benefits
Depending on your health insurance policy, your insurance provider may cover some of your costs following an accident. It's also possible that your employer may have some programs available.
Filing a Third-Party Injury Lawsuit
While a PIP policy or your health insurance may cover some of your costs after a car accident, they're unlikely to cover the full extent. If you experience additional damages, like property damages or lost wages, you may need to file a third-party personal injury lawsuit against the responsible driver.
This type of claim goes against the driver and sues them for the compensation you need to cover these types of damages. If you're considering going this route, discussing your case with a car accident lawyer can be helpful. A car accident lawyer can help you collect evidence to prove fault and then assist you in building your case.
New Jersey Insurance Laws
Uninsured and underinsured drivers are a common occurrence. New Jersey ranks number 10 in the U.S. for uninsured drivers. While New Jersey laws require all drivers to carry a liability and personal injury protection policy, they don't require a separate uninsured motorist coverage policy.
However, you can add these to your policy for more protection. If you have uninsured/underinsured coverage and you're injured in a car by an uninsured driver, you can file a claim with them to cover your damages. Without this insurance, you may have options, but these options may require a lawyer.
If you were injured in a car accident with an uninsured driver, be sure to reach out to a car accident lawyer as soon as possible. You have just two years to file a claim.
Contact a Middletown Personal Injury Lawyer to Discuss Your Car Accident Case in New Jersey
Did you or a loved one sustain serious injuries due to a car accident in New Jersey? Don't let the medical bills pile up while you wait for the negligent party or their insurance company to do the right thing. Right now, you need an aggressive personal injury attorney on your side, fighting to get you the compensation you need, want, and deserve. The skilled attorneys at Rudnick, Addonizio, Pappa & Casazza PC represent clients injured because of a car accident in Middletown, Howell, Marlboro, Manalapan, and throughout New Jersey. Call (732) 264-4400 or fill out our online contact form to schedule a free consultation about your case. We have an office conveniently located at 25 Village Ct, Hazlet, NJ 07730, as well as an office in East Brunswick, NJ.
The articles on this blog are for informative purposes only and are no substitute for legal advice or an attorney-client relationship. If you are seeking legal advice, please contact our law firm directly.