How Long Does Settlement Take After a Demand Letter?
February 10, 2021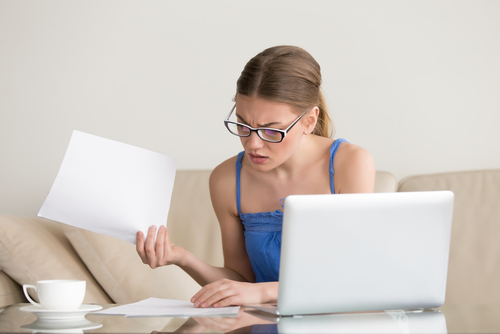 In many personal injury cases, you and your attorney may send what is known as a demand letter in an attempt to reach a settlement of your claim. Although a demand letter is often a tool to facilitate an efficient resolution of your personal injury claim, you may wonder how long a settlement will actually take after you and your attorney send a demand letter.
What Is a Demand Letter?
A demand letter is a formal communication that you and your attorney might send to the party you wish to hold responsible for your personal injuries (or that party's insurance company) in an attempt to resolve your dispute, usually through a settlement, before you will have to pursue your claim through a legal action in the courts.
In demand letters in personal injury cases, you and your attorney will usually lay out the facts of the case, your argument as to why you believe the facts of the case show that you are entitled to compensation from the other party, the extent of damages and expenses you have incurred due to your injuries, and the payment you demand from the other party or their insurer. In many cases, you might request less money than the total damages you claim to have incurred, either as an offer to quickly resolve your dispute through settlement (with the implication that you will seek all the damages you've claimed in the letter if you have to go to trial), or because you are seeking the full policy limit of the at-fault party's insurance coverage (and therefore can't demand any greater amount from the at-fault party's insurance company).
Factors That Affect When You Might Receive a Settlement
There are many different factors that influence how long the settlement process can take, including:
The workload of the insurance company representative or defense attorney handling your claim
The strength of the evidence and legal arguments in your case; the more clear-cut your right under the law to financial recovery, the more likely the other side will want to avoid the time and expense of trial
Your share of fault for your injuries; in New Jersey, if you are partially at fault for the accident and your injuries, it can affect your right to pursue compensation or the amount of compensation you may be entitled to
Whether other parties bear fault for causing the accident and your injuries, since the party you have sent the demand letter to may wish to ensure that those parties pay their fair share of your damages
Why the Settlement Process Can Take a Long Time
Unfortunately, even after you've sent a demand letter, insurance companies or defense lawyers may try to drag out the settlement process in order to secure a lower settlement offer from you. They may try to bank on your need for the proceeds of a settlement to help pay for medical treatment or to cover living expenses while you are out of work. Or they may try to use the fact that your legal costs will go up if you do have to continue pursuing your claims in court through a lawsuit. The longer the settlement process takes, the more likely you are to be under financial pressure due to your injuries. Of course, the longer your claim goes, the more expenses the at-fault party or the insurance company will incur in responding to your claim, so there is still a financial incentive for the other side to settle if you have a strong legal claim to compensation.
Contact a Hazlet Personal Injury Lawyer to Discuss Your Car Accident Case in New Jersey
Did you or a loved one sustain serious injuries due to a car accident in New Jersey? Don't let the medical bills pile up while you wait for the negligent party or their insurance company to do the right thing. Right now, you need an aggressive personal injury attorney on your side, fighting to get you the compensation you need, want, and deserve. The skilled attorneys at Rudnick, Addonizio, Pappa & Casazza PC represent clients injured because of car accidents in Old Bridge, Piscataway, New Brunswick, Perth Amboy, and throughout New Jersey. Call (732) 264-4400 or fill out our online contact form to schedule a free consultation about your case. We have an office conveniently located at 25 Village Ct., Hazlet, NJ 07730, as well as offices in East Brunswick.
The articles on this blog are for informative purposes only and are no substitute for legal advice or an attorney-client relationship. If you are seeking legal advice, please contact our law firm directly.