Common Burn Injuries After a Car Accident
May 10, 2022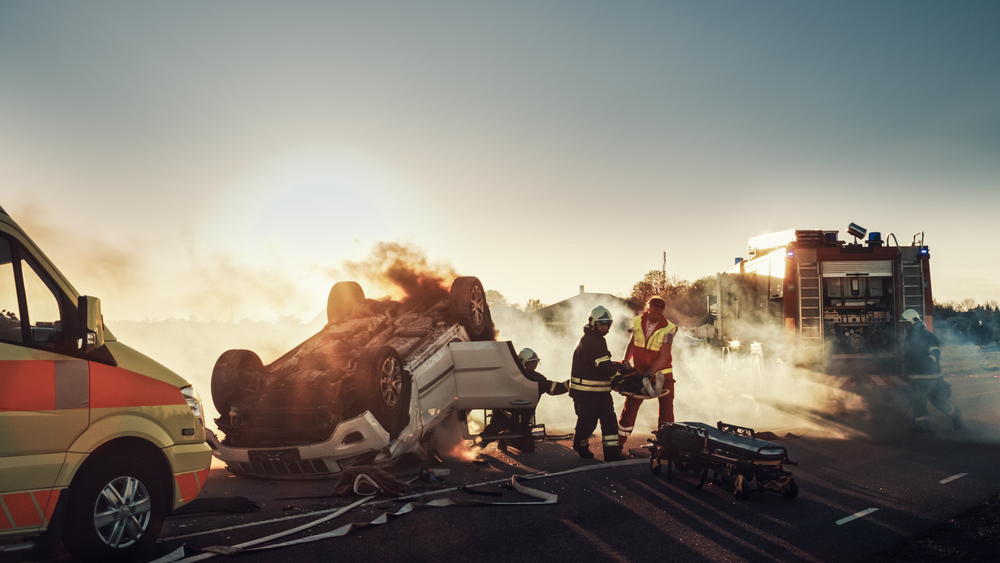 A car accident can lead to all types of injuries, including broken bones and head and neck injuries. One of the most overlooked, yet painful and expensive, injuries that can come from a car accident is burns.
Car Accident Burn Statistics
Car fires account for 14% of all reported fires. Car accidents also account for about 8% of fire injuries. When a car is in an accident, it can move around important mechanical parts that can lead to hot metals or steam. While a large majority of people survive burn accidents, they are often left with permanent scarring and ongoing pain.
Types of Car Accident Burns
Car accident burns, similar to any other type of burn, are categorized by their level of severity, including:
First-degree burns: A first-degree burn is a burn that occurs only to the outer layer of the skin. It usually takes a few days for first-degree burns to heal.
Second-degree burns: A second-degree burn is a burn that occurs to the outer and second layers of skin. Second-degree burns often take a few weeks to heal.
Third-degree burns: A third-degree burn is a burn that burns the outer layers and the inner, deepest layers of skin. Third-degree burns can cause nerve damage.
Fourth-degree burns: A fourth-degree burn is a burn that burns all outer and inner layers of the skin, as well as the nerve tissues and muscles. This type often requires extensive treatment.
Car accidents can lead to all types of burns and severity levels. All burns can be painful, but third and fourth-degree burns often require long-term care and recovery. The person may also require cosmetic surgery and even then, they may have permanent burns.
Recoverable Costs Following a Car Accident Burn
Recovering from a car accident can be costly. Recovering from a car accident in which severe burns are a part of the injuries, can be even more expensive. The frequent medical visits and the potential for cosmetic surgery can lead to high medical bills. While the person is recovering, they may not be able to return to work. In some cases, their ability to earn a living the same way they did pre-accident may not be possible.
New Jersey allows burn victims to recover costs from the accident when it was caused by someone else's negligence. For example, if the other driver was speeding or driving under the influence, they may be responsible for the costs of the accident. Working with a car accident lawyer can help you calculate the value of your case and get the funds you need to recover.
Pain and Suffering in a Car Accident Burn Case
It's also important to consider things like pain and suffering in a car accident burn case. Burns of all severity levels can be painful and life-changing, leading to ongoing pain. The implications of this should also be a part of your car accident case.
Contact an Edison Personal Injury Lawyer to Discuss Your Car Accident Case in New Jersey
Did you or a loved one sustain serious injuries due to a car accident in New Jersey? Don't let the medical bills pile up while you wait for the negligent party or their insurance company to do the right thing. Right now, you need an aggressive personal injury attorney on your side, fighting to get you the compensation you need, want, and deserve. The skilled attorneys at Rudnick, Addonizio, Pappa & Casazza PC represent clients injured because of a car accident in Edison, Woodbridge, Old Bridge, Piscataway, and throughout New Jersey. Call (732) 264-4400 or fill out our online contact form to schedule a free consultation about your case. We have an office conveniently located at Park Village, 25 Village Court Highway, #35 Hazlet, NJ 07730, as well as an office in East Brunswick, NJ.
The articles on this blog are for informative purposes only and are no substitute for legal advice or an attorney-client relationship. If you are seeking legal advice, please contact our law firm directly.