Common Causes of Teen Car Accidents
April 28, 2022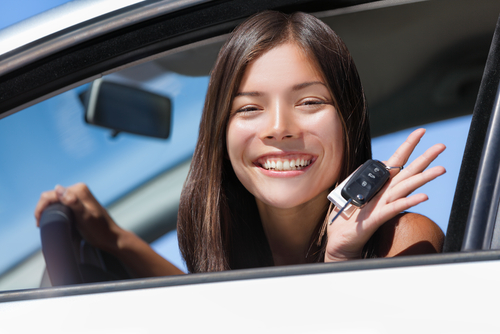 Teen drivers are statistically more likely to be in a car accident. Understanding some of the most common factors that lead to teen driver accidents can help you keep your family safe.
Common Factors in Teen Accidents
Some of the most common factors involved in teen accidents include:
Speeding
Teen drivers may not yet understand the risks of speeding. The possibility of being late to school or a job may be scarier than the implications of a car accident. Teens may also be more likely to speed up when driving with friends.
Drinking and Driving
While the legal drinking age may be 21 years in New Jersey, plenty of teens have their first alcoholic beverage before this. Teens not only have lower legal limits than legal adults do, but when you combine alcohol use with driver inexperience, it can lead to a very dangerous situation.
Teens who have been drinking may also be less likely to contact a parent for help since they fear getting into trouble.
Distracted Driving
Distractions are far more common among teen drivers than in any other age range. Teens are more likely not only to text and drive but also to make phone calls or engage in deep conversations with friends while driving. Distracted driving is dangerous for any driver on the road, but with teens being less experienced, it can and often does, lead to car accidents.
Driver Inexperience
Driver inexperience on its own also causes a lot of teen accidents. Teens who drive too close to the car in front of them or who make poor lane change decisions, can cause car accidents.
Lack of Seatbelt Use
A lack of seatbelt use can also be common among teen drivers. While not wearing a seatbelt may not cause a teen driver to be in a car accident, it can increase the severity of the injuries if they are in one. Teens may be less likely to wear a seatbelt, which is also a requirement by law in New Jersey. Discussing the importance of seatbelt use is important to their overall safety.
How to Protect Your Teen Driver
Every parent worries the moment their teen gets behind the wheel of a car. While you may not be able to prevent your teen from driving, there are things that you can do to increase their safety and decrease their risk of being in an accident. Practicing with your teen for ample hours before and after they get their driver's license can help them learn proper rules and safety protocols.
It can also be helpful to set rules for your teen driver, at least until they are more experienced to handle difficult driving situations. Some examples of rules may include limiting the number of people allowed in the car, or the times of day when they are allowed to drive. Many vehicles today also come with teen driver features that can help you monitor their driving practices and even limit in-vehicle phone use to hands-free settings only.
Contact a Middletown Personal Injury Lawyer to Discuss Your Car Accident Case in New Jersey
Did you or a loved one sustain serious injuries due to a car accident in New Jersey? Don't let the medical bills pile up while you wait for the negligent party or their insurance company to do the right thing. Right now, you need an aggressive personal injury attorney on your side, fighting to get you the compensation you need, want, and deserve. The skilled attorneys at Rudnick, Addonizio, Pappa & Casazza PC represent clients injured because of a car accident in Middletown, Howell, Marlboro, Manalapan, and throughout New Jersey. Call (732) 264-4400 or fill out our online contact form to schedule a free consultation about your case. We have an office conveniently located at Park Village, 25 Village Court Highway, #35 Hazlet, NJ 07730, as well as an office in East Brunswick, NJ.
The articles on this blog are for informative purposes only and are no substitute for legal advice or an attorney-client relationship. If you are seeking legal advice, please contact our law firm directly.