Vote Expected on NJ Bill That Would Remove Minimum Prison Sentences
March 20, 2021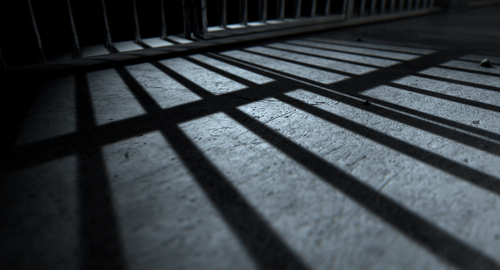 New Jersey is in the middle of pushing through a new bill that would eliminate mandatory minimum prison sentencing for up to 29 crimes. Also referred to as Bill S-3456, the effort behind it is to reduce racial disparity with crimes in New Jersey. Historically, mandatory minimum prison sentencing affects certain populations more than others.
A Look at Bill S-3456
Bill S-3456 was introduced to the New Jersey Senate on February 11. It was approved in the Senate before being sent to an Assembly meeting. While the purpose of Bill S-3456 is to give judges more control over sentencing related to certain crimes, it is not without controversy. In the latest version of the bill, a few crimes were added to it, which has a few lawmakers unsure.
This controversy comes from adding official misconduct, which is the charge used for politicians or other public officials. Supporters, however, argue that the number of people who are actually charged with official misconduct is low, meaning that it will likely have very little if any effect on the bill.
Reducing Racial Disparities in New Jersey
If we can get past the potential political controversy that comes with the bill, it could offer some advantages to New Jersey's criminal justice system. The state has one of the highest racial disparities when it comes to arrests and prison sentences. Black Americans are not only arrested but also charged, at much higher rates for certain crimes.
The state hopes that by implementing this bill and putting the power back into the hands of the judge, that first-time offenders or those with petty crimes can receive reduced sentences. This could ultimately lead to less racial disparity by allowing judges to fit the legal consequences to the crime.
Criminal Charges Included in Bill S-3456
Bill S-3456 also includes other charges, like leading a narcotics trafficking network, selling drugs to a pregnant woman, tampering with public records, or money laundering. In total, it will include 29 crimes.
Dealing With Criminal Charges?
Dealing with criminal charges? It is important to take action as soon as possible. Currently, many criminal charges in New Jersey carry heavy minimum sentencing requirements. This means that even for petty crimes, you could be left to pay expensive fines and even serve time in jail.
Criminal charges and jail time on your record can follow you for the rest of your life. You may lose your current employment and it may be difficult to find employment after serving time. You may also be prevented from owning a firearm or voting with some criminal charges.
You can't afford to leave the outcome of your criminal charges with any lawyer. Instead, you need a criminal defense lawyer that is familiar with New Jersey's laws. While Bill S-3456 could change things, it is not yet signed into law and it may be some time until it is. In addition to helping you build your defense, a criminal defense lawyer may be able to help you negotiate a plea deal, which could keep you out of jail.
Contact an Experienced Long Branch Criminal Defense Lawyer About Your Criminal Charges in New Jersey
Were you arrested or charged with criminal charges in New Jersey? The consequences of a conviction could be severe, leaving you with a permanent criminal record and possibly even sending you to jail. That is why you need to speak with a qualified criminal defense attorney as soon as possible about your case. The attorneys at Rudnick, Addonizio, Pappa & Casazza PC have successfully represented clients charged with criminal charges in Howell, Long Branch, Freehold, Woodbridge, and throughout New Jersey. Call (732) 264-4400 or fill out the online contact form to schedule a consultation with a member of our legal team. We have an office conveniently located at Park Village, 25 Village Court Highway, #35, Hazlet, NJ 07730, as well as an office located in East Brunswick, NJ.
The articles on this blog are for informative purposes only and are no substitute for legal advice or an attorney-client relationship. If you are seeking legal advice, please contact our law firm directly.
Disorderly conduct consists of any improper behavior such as fighting, threats of violence, or creating a dangerous atmosphere.