Understanding Violent Crimes and What to Do When Accused of Them
March 18, 2020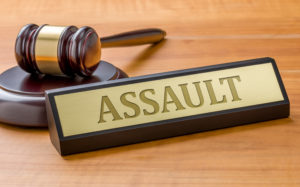 In the state of New Jersey, a violent crime is any crime that was committed with the intention of causing serious harm to another person. A crime is non-violent if it does not cause injuries to a person. For example, someone may be committing a crime by making threats against another person, but it is a non-violent crime until they decide to get physical and attack the person. Once an attack occurs, the crime goes from non-violent to violent. When facing the possibility of being convicted of a violent crime, you could end up with serious consequences, including a lengthy prison sentence. Some people spend decades behind bars for their violent crimes.
Because these charges against you can lead to lengthy prison sentences and additional problems for you, including the loss of your job and a ruined reputation, you would need to hire a criminal defense attorney when dealing with such charges. You want to hire a defense attorney who could put up more of a fight for you and work on trying to get you out of as much trouble as possible.
What Is Assault?
In New Jersey, there are a few variations of assault. It would depend on the injuries sustained by the victim involved. For example, there is a form of assault known as simple assault. It can occur when you are attacking someone as a way to defend yourself because they have started a fight with you. Aside from attempting to defend yourself, simple assault can occur when you are being negligent or when you attempt to harm someone but are not successful at doing so.
On the other hand, aggravated assault involves physically attacking another person and causing bodily harm to them with the intention to do so. If you purposely choose to fight someone and they end up with broken bones and a concussion, you can end up facing aggravated assault charges. In addition to aggravated assault and simple assault, another type of assault that you can be charged with while in New Jersey is assault with an automobile. If you hit someone with your vehicle, you could face serious assault charges.
What Is Domestic Violence?
Domestic violence is considered a serious crime in New Jersey. It involves violence against someone you know, such as a spouse, child, sibling, or parent. You may have been involved in a physical altercation with someone you know, ultimately causing harm to them. The victim has the right to press charges for domestic violence, which could cause you to face the possibility of spending time in prison for your actions. Click the link for more information on a brief history and overview of domestic violence to learn more about it and how an attorney can help.
What Is Robbery?
An act of robbery occurs when you are taking something that does not belong to you while threatening to hurt another person. When a weapon is used during the robbery, (also known as armed robbery) the charges are often more severe.
Whether you are charged with assault, domestic violence, robbery, or even murder, you would need to hire a criminal defense attorney to get legal assistance and guidance on what to do next. Charges for violent crimes could cause you to end up with a lengthy prison sentence while ruining your reputation in the community and breaking apart your family.
Contact an Experienced East Brunswick Criminal Defense Lawyer About Your Sexual Assault Charges in East Brunswick
Were you arrested or charged with a violent crime in New Jersey? The consequences of a conviction could be severe, leaving you with a permanent criminal record and possibly even sending you to jail. That is why you need to speak with a qualified criminal defense attorney as soon as possible about your case. The attorneys at Rudnick, Addonizio, Pappa & Casazza PC have successfully represented clients charged with sexual assault in East Brunswick, Hazlet, Union Beach, Holmdel, and throughout New Jersey. Call 866-567-0135 or fill out the online contact form to schedule a consultation with a member of our legal team. We have an office conveniently located at 197 State Route 18 South Suite 3000 in East Brunswick, as well as offices located in Hazlet.
The articles on this blog are for informative purposes only and are no substitute for legal advice or an attorney-client relationship. If you are seeking legal advice, please contact our law firm directly.
Disorderly conduct consists of any improper behavior such as fighting, threats of violence, or creating a dangerous atmosphere.